Customers
How Brisbane Lashes Automated 90% Of Its Training Course Enrollment With MoonClerk
Dodd Caldwell
August 17, 2016
Joy Crossingham, owner of Brisbane Lashes, talks with us about how MoonClerk not only helped her double the number of training courses she offers but also automated 90% of the enrollment process, saving countless hours of work each month.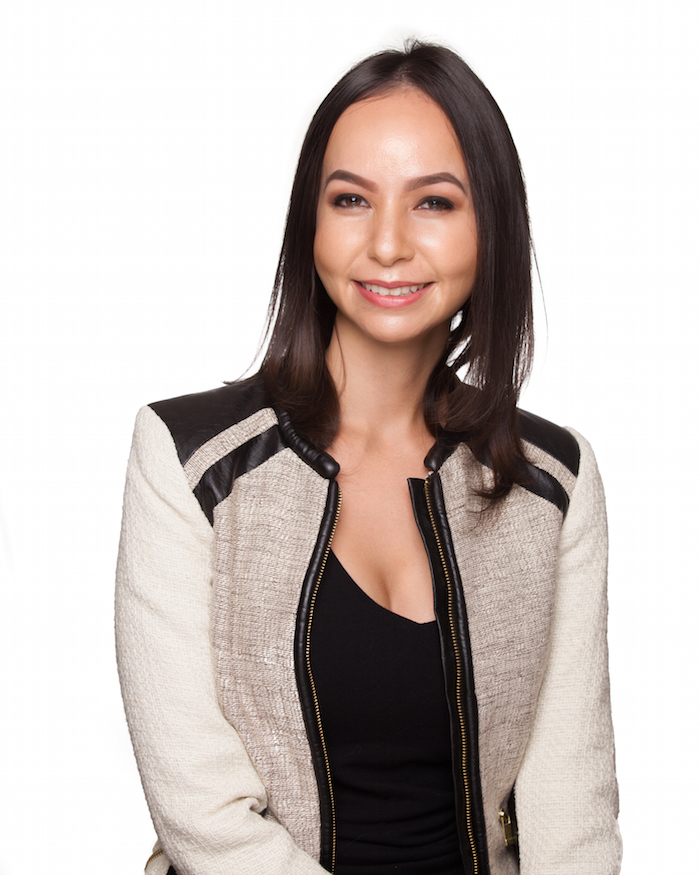 Can you tell us a little about Brisbane Lashes?
Brisbane Lashes is a well established eyelash extension salon in Brisbane, Australia. We provide our clients with semi-permanent synthetic eyelash extensions that are safe and non damaging. In 2013 we launched our Training Academy which is dedicated to providing comprehensive beginner and advanced training courses. We've since run well over 100 events ranging from 2 to 5 days all over Australia, Japan and, soon, America and Canada. We also have our own Lash Supplies brand called LashJoy which is our online store supplying products to lash stylists and salons worldwide.
What are your day-to-day responsibilities?
As the owner of the business I do a little bit of everything; however, these days most of my time is spent facilitating my various eyelash extension training courses and looking after long term regular clients.
How did you get your start?
I previously ran a boutique clothing store. However, when the global financial crisis hit in 2008, business slowed down dramatically and I was forced to look at new business ideas. I ended up taking a holiday to Thailand to see my family and at the same time attended a short eyelash extension training course while I was there.
I'd always loved making jewelry and other intricate things so I thought I might do eyelash extensions as a side hobby until my clothing store picked up again.
Eyelash extensions were still very new to Australia in 2008 but the demand was surprisingly strong so it wasn't long before I closed my clothing store down for good to focus full-time on my new business, Brisbane Lashes.
What have been some key factors in your business's growth?
After a lot of hard work, by 2013 I had built quite a name for myself as a real expert within the lash industry. It was then that a journalist approached me for a popular news television show called A Current Affair, to discuss the eyelash extension industry in Australia, speak about the unfortunate malpractice that was occurring due to poor training at the time, and provide consumers with some tips on what they should look for when choosing a salon for eyelash extensions.
The 5-minute segment proved very popular and I was flooded with enquiries from lash stylists all over Australia (and some overseas) wanting to learn from me.
I knew I had an opportunity to share my knowledge and help others, which is where the Brisbane Lashes Training Academy first came about. However, it still took about 10 months after the TV interview for me to put together my course content to a standard I was happy with and run my very first eyelash extension training course. With positive word-of-mouth advertising from past students, my training events have been in high demand ever since.
What do you use MoonClerk for?
MoonClerk has been a godsend for us as it has enabled us to offer our eyelash extension training academy students flexible payment plans for their training rather than having to pay everything upfront. As our courses range from $2,000 to $5,000, paying upfront wasn't feasible for a lot of people. But, we also didn't want to lower the cost of the training either because we knew what we were offering was a great value for the money.
Having the ability to create fully customizable payment plans has made it possible for people to attend our training who previously couldn't afford to. As a result of the increased demand, we have been able to double the number of training courses we will offer in 2016.
With MoonClerk, we now have our course enrollment process 90% automated, removing us almost entirely from the process, which has saved us countless hours of work each month.
Before MoonClerk, did you use another payment system?
We used another payment system for about 6 months. It was clunky to use and not very flexible for us or our customers. Their fee's were higher than we expected and it didn't integrate with the services we needed it to, which made things difficult.
How did these problems affect your business?
We spent extra time on tasks that we could have otherwise automated or streamlined. The enrollment process was lengthy and a time consuming task and I think it scared a lot of customers off.
What made you decide to use MoonClerk?
A friend of mine who helped build my website had previously helped a similar business in America set up their website using MoonClerk for their recurring payment system. He said it was a great system that we should try it.
What do you like about MoonClerk?
MoonClerk is easy to use. I can edit and create new payment forms, and redirect my customers to my agreement forms. Also, anyone can check out on my payment forms, not just Australian residents. That has meant I've been able to accept students from America and Indonesia.
I like that I can integrate MoonClerk with my ConvertKit email system through Zapier. Zapier also allows me to integrate with even more software providers. These integrations save me a lot of time and reduce potential manual errors.
I like that I can easily send links so that my customers can enroll in a course and start their payment plan. I can track my weekly and monthly balances. Receiving my funds on a 2 day rolling basis is much better than some other payment systems that only send funds once per week.
How has MoonClerk improved or helped your business?
MoonClerk has greatly improved our cash flow, which continues to grow every month. In addition, MoonClerk has allowed us to more than double the number of training events we will hold this year compared to last year. Last year we conducted 25 eyelash extension training events. This year we're on track for 50+ events in only 10 working months due to holidays.