Customers
How Business Coach, Jefferson Duval, Handles All Of His Billing Through MoonClerk
Dodd Caldwell
July 21, 2020

Business coach, Jefferson Duval, talks with us about how MoonClerk has helped him achieve the goals he has for his clients at his company, Inside Start.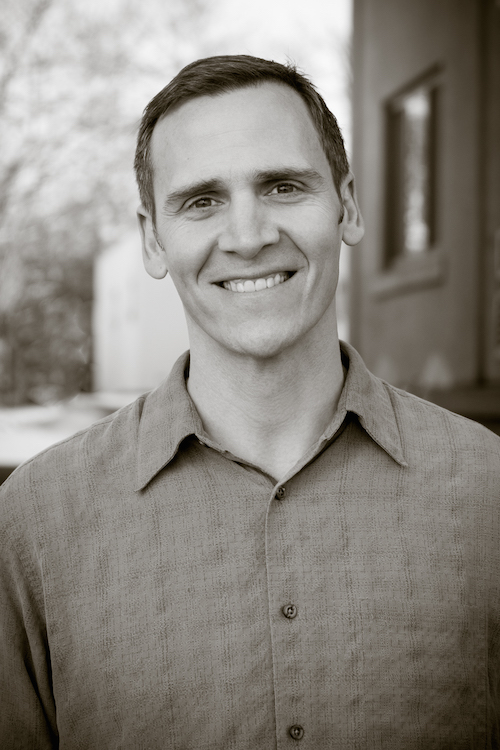 Can you tell us a little about Inside Start?
I work directly with business owners and some of their key employees spearheading the challenges and opportunities buried inside of how people relate to themselves, each other, and innovation in the workplace.
My coaching is tailor-made for each client and organization, and I work primarily with businesses that have from 3 to 30 employees. The format is either in-person but is mostly via computer or phone.
The coaching process elicits a greater intelligence from business owners and all people. It also helps owners find and cultivate a personally meaningful relationship with learning and growth, which is measureable. This work sets the stage for managerial development in the business around key metrics, long-term and short-term strategies, and evolving the workplace as a 'product' of the business that is equal to the external product or service. The process is laid on a foundation of recognition of strengths, yet is bluntly honest. It's supportive of the development of leadership including vulnerability and constant learning which helps build decisiveness and the skill of self management.
What are your day-to-day responsibilities?
I'm over everything from financial management, to sales and marketing, to delivery of the coaching. I was initially trained inside a coach network where I came to train new coaches and make presentations for the company. It was in this environment that I also was exposed to the creation of holistic systems that support growth and healthy business functionality.
How did you get your start?
I coached for years with a global coaching brand and I saw how 80% of the challenges owners were facing were rooted in both self-to-self, and self-to-employee relationship challenges, limiting beliefs and not-yet-matured communication dynamics.
With 10 years of previous business ownership and 15 years of personal exploration around interpersonal relationships and psychological models, it became clear in the last 2 years that I needed to leave the safety of the global brand and create my own methodology, focus, tools, systems, and overall style of business coaching. Coaching is personal, so is business.
What have been some key factors in growing your business?
The key factor has been constantly feeding and providing value in relationships, including support in development of strategy and direct implementation of initiatives.
From a depth of listening, to understanding the complexities of how people interact, to cultivating both an ability to ask key questions in the right moments that prompt and trigger owners and employees to take the actions that get them closer to their goals, to having enough exposure to a spectrum of owners to see the common challenges regardless of industry.
I have a natural gift around emotional intelligence and literacy and I understand that when people are connected to what's meaningful for them as individuals in the workplace, business objectives and goals are then more intuitively and naturally shared and executed by teams.
What do you use MoonClerk for?
Coaching is an ongoing process, so all of my recurring billing is customized beautifully through the MoonClerk platform. If I expand my offerings to online courses, MoonClerk also works on my Squarespace website platform for direct usage there.
What made you decide to use MoonClerk?
I did my homework and found MoonClerk to be easy, intuitive, and customizable in a way that worked for me in the present and as my practice grows.
MoonClerk provides compatibility with my website platform, ease of use for me, and wonderful customization for my clients.
What was your experience when switching and getting started with MoonClerk?
MoonClerk was easy to learn and use. MoonClerk provides great customer support, is affordable for the size of my practice, and has an interface that I actually enjoy using.
What do you like about MoonClerk?
I like how easy MoonClerk is to use and customize. I also like that it's affordable and offers a seamless integration with Stripe. Did I say ease of customization…?? The range of options I can give to clients around changing their billing cycles, start dates is great. I have no idea if it's intentional or just the nature of the company, but the website's layout and usability are intuitive, aesthetically simple, and fun to work with, which pleases the artist in me.
How has MoonClerk improved or helped your business?
In coaching, I want the backend to be invisible and seamless. MoonClerk has helped me achieve this goal with almost no effort on my part. My clients love the customization, options for billing, and automated receipts and emails. I have no reason to even look for another provider.
Any advice for others who are in similar industries?
In an industry like coaching, which is exploding with growth, solopreneurs often need to wear all the hats. MoonClerk makes billing easy, and while this might sound cliché, imagine a software that's a joy to use, to check stats, and to customize for your clients!