Customers
How Carolin Soldo Uses MoonClerk To Improve Her Overall Client Experience
Dodd Caldwell
July 14, 2017
Jessica Spino, Business Support Manager for Carolin Soldo, talks with us about how using MoonClerk to accept payments has helped improve her overall client experience.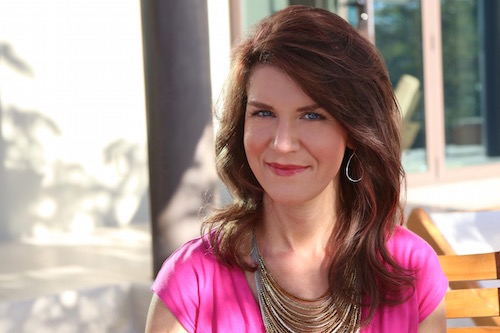 Can you tell us a little about what Carolin Soldo's business does?
Carolin Soldo is an Online Business and Marketing Coach who teaches business building, brand-identity, and online marketing in her signature program Brand Your Passions ®, and Mastermind Program Brand Your Passions ®.
Our team works with passionate female coaches and entrepreneurs who are ready to live the abundant and purpose-driven lifestyle they've always dreamt of. Most importantly, we give our clients the confidence they need to be fierce and visible in a noisy online marketplace.
What are your day-to-day responsibilities?
As Carolin's Business Support Manager, I am primarily responsible for all administrative aspects of the client experience – from the time the client signs up with us, to the time she completes her program – and everything in between. I send and receive their agreements, schedule their payments, enroll them in the course materials, and provide individualized technical and administrative support for them throughout the program.
How did Carolin get started with her business?
Formerly, Carolin worked as an online marketing executive in the financial industry for 10 years. She then went on to follow what she knows as her true calling, and launched her Health Coaching Business, and later, her International Business Coaching company.
How did you get started with your Carolin?
I have been privileged to call myself a friend of Carolin Soldo's fo several years now, and had attended my first one of her events in September 2016 to provide moral support and companionship for her there. The amazing content, camaraderie, and world-class experience she provided for these women at that event really resonated with me – and made me certain that I needed to be part of her organization in a much bigger way. My background in project and event management, communications, digital design, and a flair for all things systematic made it a logical decision for me to join her rapidly-growing organization.
What have been some key factors in growing the business?
Carolin just keeps raising the bar, and does everything she does with integrity. Her course offerings keep growing and evolving, and she keeps adding more value. Her team of "A" players is rapidly expanding as well – as we continually attract more and more like-minded individuals who care about our mission of empowering savvy business women with big plans and dreams.
We are also using this mindset to attract our ideal clients – who are, in turn, getting BIG results by following Carolin's proven system.
What do you use MoonClerk for?
We use Moonclerk to collect payment information securely when a representative is not available to personally take payment information from a client over the phone – like on nights, weekends, or during staff vacation time.
What made you decide to use MoonClerk?
Some of our sales team members had used Moonclerk in other business ventures, and had recommended it to us.
What was your experience when switching and getting started with MoonClerk?
I found it incredibly easy to set up the templates and create custom designs in accordance with our brand standards. It was easy to integrate MoonClerk with the third party payment platform, Stripe, and we were up and running in less than half an hour.
What do you like about MoonClerk?
MoonClerk was very easy and intuitive to set up. It allows us to accept payments anytime and from anywhere.
How has MoonClerk improved or helped your business?
Some of our clients feel most confident using MoonClerk, in that they are never required to pass their credit card information through an individual. This has definitely helped us to create a secure and safe client experience for our customers.
Any advice for others who are in similar industries?
Always act in integrity and alignment with who you are and what you believe in.