Customers
How Dan Doty Grew His Coaching Business To $50K In Revenue In 2 Months With Help From MoonClerk
Dodd Caldwell
April 19, 2021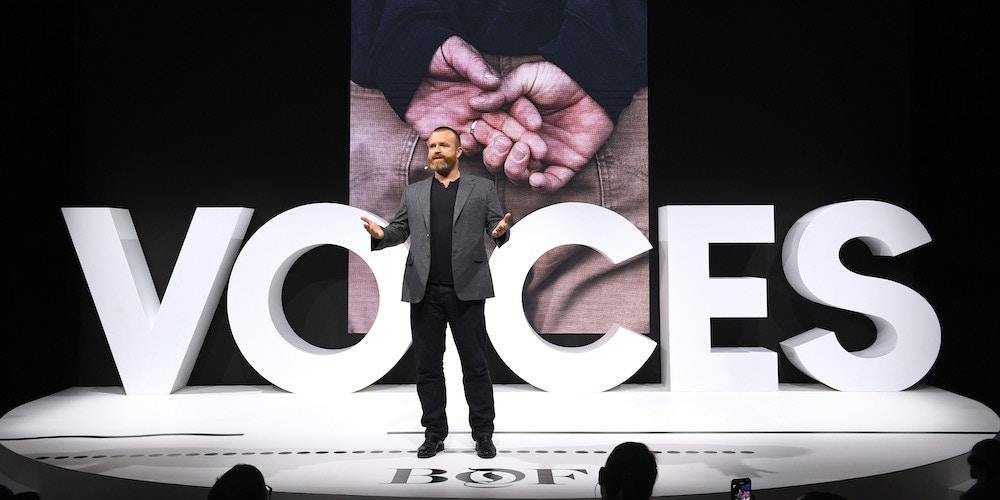 Dan Doty talks with us about how the steps he's taken to grow his coaching business and how MoonClerk helped him hit $50K in revenue in the first two months after switching to MoonClerk.
Can you tell us a little about your business?
I am currently a coach and a consultant. I create programming that is personally and professionally transformational. I specifically work with men and I have a very specific niche of working with fathers and working with high performing creative male leaders. So I do one on one coaching gigs. I consult for companies and programs, and then I also do a lot of group work. I do small hybrid groups that are a combination of group coaching and one-on-one coaching for periods of 3-5 months. I'm also a filmmaker. I'm also an author. I have sort of a wide, far-flung creative thrust in a lot of ways. But my core business these days is coaching and consulting.
What are your day-to-day responsibilities?
I am at this point EVERY role in my organization. So I deliver the work. I coach people. I consult. I manage my calendar. I manage my finances. I do my own accounting. I very much like doing some of these things and I very much do not like doing some of these things. However, the freedom of being a solopreneur and the freedom of doing my own thing far outweighs the the weight of having to do everything. So a day-top-day looks like for me, I'll do several hours of work with clients. I'll spend a couple of hours working on my business - planning and projecting and all of the fun, future-oriented stuff. And I'm also selling and I'm also working with my finances.
What have been some key factors in growing your business?
I would say trust and having built a following of people who just know me and trust me and my work. I feel fortunate that these days I get really good results for my clients. And it's consistent. The key factors for those consistent good results are that I put the time in to do incredible work with people and for people. And I can rely on that at this point. I'm confident that I can show up and add value for my clients. That's huge. The network of people I've helped has grown over the years. There are a lot of people who see and understand and trust me.
And then I would say also really good advisement. I've gone out and sought out business advisement and programming to learn the parts of the business that I don't know very well. Planning and plotting out where I want my business to go in the future has been massive in terms of helping me grow.
What do you use MoonClerk for?
I love MoonClerk and I'm not just saying that. I think it's a fantastic application. I use MoonClerk to bill any and all of my clientele. I use it to set up recurring payments for both of my programs. So, I use it for multi-person, multi month programs as well as my one-on-one retainers. And I just love how simple it is. I love how easy it is to send a link. MoonClerk has been dummy proof. I would call myself a dummy when it comes to technology and numbers. MoonClerk is very, very intuitive and straightforward.
Did you use another payment system before MoonClerk?
I used to use PayPal as my main form of accepting payments and it was fine. It just felt clunky. It felt a little complicated. It felt stiff. I just feel like it was a little antiquated, honestly, and just didn't feel very good. So I found MoonClerk to be far more easy to integrate into my business.
What made you finally decide to use MoonClerk?
A woman I hired to help me launch my program recommended MoonClerk to me. She said she'd used it with other clients of hers and she loved it. She showed it to me and I was like, "This is a no-brainer."
What was your experience when getting started with MoonClerk?
The consultant helped me set it up first. She did it quickly but I jumped right into it. I needed to learn it right away. I was really happy and lit up because it took me no time to get it right. MoonClerk is just that straightforward and simple.
What specific feature do you like most about MoonClerk?
The recurring payments are just so dang easy. In my line of work, it's just a huge that I can trust MoonClerk is working and keeping tabs on everything. I love the simplicity of the payment forms and how I can customize it for my own needs.
I also love how MoonClek just spits out a link to a payment form and I can send it to somebody. It is just really straightforward and really easy. I'm an email-dominate person. I'm not great at setting systems up. So if I can just spit out a link and say to my clients, "Hey, go do your thing and then you're set up to pay me for six months…", that's amazing.
MoonClerk is attractive. It hasn't failed. The fees are reasonable.
How has MoonClerk helped your business?
MoonClerk has taken substantial amounts of time and stress away from the "process-building" side of my business. Since I started using MoonClerk, I did about $50,000 in revenue in the first couple of months. Those were some of my best months ever. The number of transactions I processed went up. That $50,000 came in without a hitch so there wasn't any stress over it. Now I'm off to the races in 2021 and using it as my main tool in my business.
Would you recommend MoonClerk to others?
I would absolutely recommend it to others. I'm a huge fan. I've already recommended it to others. It's especially useful for people in my shoes that have recurring programs or programmatic elements to their businesses. I've not found anything that's even close to MoonClerk. I'm a huge fan.