Customers
How Dash Activate Online Grew 40% In 9 Months With MoonClerk
Darian James, founder of Dash Activate Online, talks with us about how automating recurring payments with MoonClerk has helped his agency grown 40% in just 9 months of using MoonClerk.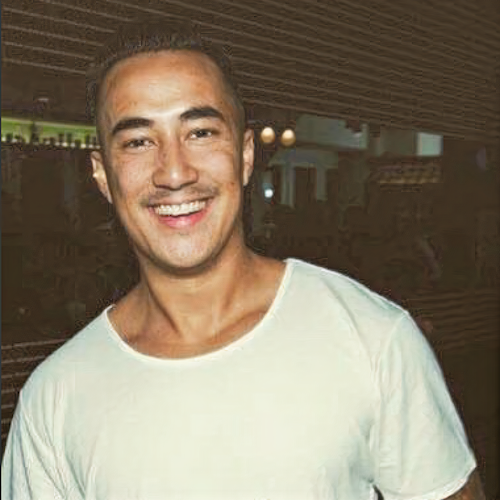 Can you tell us a little about what Dash Activate Online does?
In a nutshell, we deliver explosive growth to Health, Wellness and Natural Product ecommerce stores using the power of Facebook Ads.

Our clients love working with us because we allow them to recover more lost time and mental bandwidth to refocus on the parts of their business they love, whilst leaving their marketing strategy and technical implementation to experts they can trust.
What are your day-to-day responsibilities?
As the CEO, my day to day is spent mostly on operations, strategy and sales, leaving our highly capable team to implement and manage day-to-day marketing solutions for the stores we work with.
How did you get started?
I actually used to work for a big US-based company doing similar type of work for large Fortune 500 companies. After a certain point I started to wonder, why am I doing this for a big company where I have no control over the direction we're heading in and who I work with?

That's when I started Dash Activate Online so that I could work closer with brands I liked and to help business owners move the needle on their own stores instead of working with big, slow, and sometimes quite outdated marketing departments of these large incumbent brands.

What have been some key factors in growing your business?
As cheesy as this sounds, MoonClerk has been a game changer for us! We used to have to chase invoices manually, often dealing with issues of clients paying us late or needing multiple reminders to settle their invoices.

MoonClerk makes it super easy because we know as soon as the invoice is due, the funds are secured and en-route to our operations account. It makes forecasting and cashflow analysis a million times easier, which then helps us see further into the future to make strategic decisions around hiring, advertising, and growing the company
What do you use MoonClerk for?
We use MoonClerk for automated recurring payments primarily. All of our clients outside of Australia pay via Moonclerk, which allows for super simple regular billing each month.
What problems did you have with your previous payment system?
In the past we used to generate invoices manually through our accounting software. That meant we'd sometimes need to chase clients for payments or send multiple reminders in order to be paid on time.
These problems really impacted decision velocity. If we don't know when we're getting paid then it's super tricky to make long term decisions and hiring. Now that we have a stable stream of recurring revenue and we know it'll be processed on-time, every-time, it has allowed us to grow a lot faster than before.
What made you finally decide to use MoonClerk?
I had a few friends in a similar industry who recommend Moonclerk because it syncs so nicely with Zapier and Xero. I used the free trial to set up a form and then started processing payments immediately.
What was your experience when getting started with MoonClerk?
Super easy. I love how simple it is to set up and to integrate Stripe. In less than 30 minutes we were all set and ready to process payments.
What specific features do you like most about MoonClerk?
Just how easy it is to use mainly. I like how MoonClerk's integration with Zapier allows us to automate everything, immediately after our client signs the contract. So, everything from the service agreement to billing to onboarding now happens without anyone having to do anything. The dunning feature is great. It helps clients to update the card they have on file. Ensuring payments are processed on time is a lifesaver!

Processing payments automatically is also gold. We don't use MoonClerk for much else but just these two features alone make it an amazing tool for our business
How has MoonClerk improved or helped your business?
We've seen a 30%-40% growth in recurring revenue in just the 9 months we've been using Moonclerk because it makes it so simple! MoonClerk also helped us retain clients longer too, as the automated payment processing means there's not this constant "Hmmm, can we just take this in-house and do it ourselves" type of thought process every time a client is faced with manually paying an invoice.
Would you recommend MoonClerk to others?
Absolutely. If someone is looking to automate and simplify their invoicing processes then you can't go wrong with MoonClerk. Their support team is also super friendly and always on hand to answer any questions!