Customers
How Envision Uses MoonClerk To Streamline It's Monthly Retainer Income
Dodd Caldwell
July 21, 2020

Leighton Taylor, founder of Envision, talks with us about how he uses MoonClerk to allow his clients to put his Shopify web design and development business on monthly retainer.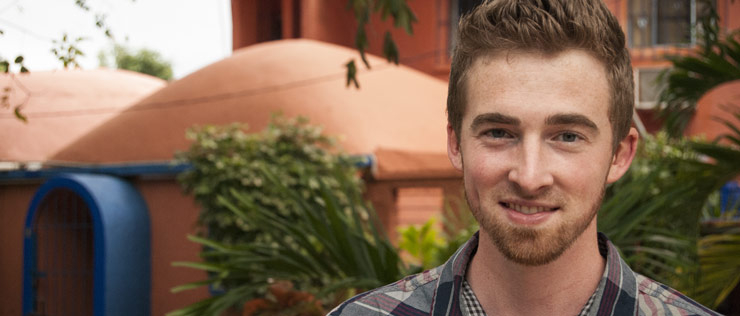 Can you tell us a little about Envision?
Envision helps small ecommerce businesses launch their online stores and start selling. We are big fans of the Shopify ecommerce platform, and most of our clients' sites run on Shopify. Our clients hire us to do web design and development for their Shopify stores as well as ongoing maintenance and updates.
What are your day-to-day responsibilities?
I'm mostly a one-man operation although I have a few developers who I bring in to help me with some projects. That means I'm responsible for everything, including marketing, writing proposals and signing on new clients, providing design and development services, and billing.
How did you get started?
In 2012 I was looking for a job and was having a hard time finding one. I had done some freelancing in the past, but had never been able to depend on it for my full-time income. However, I decided to give it a try and started finding freelance web design work on oDesk. Work kept coming in steadily, I was able to raise my rates, and soon began hiring contractors to help me handle everything. After working with a few clients who were building sites on Shopify, we were listed in the Shopify Experts directory and since then the majority of our work has centered around designing and developing for Shopify.
What have been some key factors in growing your business?
Aside from the obvious need to provide top-notch service, I think one big factor in our growth has been a dedication to streamlining processes and eliminating unnecessary busywork. We've found some amazing tools for things like time tracking, invoicing, and writing proposals that make running the business a mostly pain-free process. By making non-billable work as efficient as possible, we are free to focus on the parts of the business that generate revenue.
What do you use MoonClerk for?
We use MoonClerk primarily to set up recurring payments for clients who want to have our team on monthly retainer. A lot of small businesses need someone to make occasional updates on their Shopify website. By having us on retainer for a few hours per month, they have someone ready to make an update or fix a bug at a moment's notice. This works out great for us too—recurring revenue is always a good thing.
One way that we market ourselves is through publishing tutorials on YouTube and our blog explaining how to add features to a Shopify store. Some people don't have the time or skill to work on their sites themselves, so MoonClerk has made it easy for us to put a link in our blog posts where readers can pay us to install the feature for them.
Before MoonClerk, did you use another payment system?
We use FreshBooks with Stripe for most of our one-time project invoicing, but MoonClerk makes it incredibly easy to get clients signed up for recurring billing.
FreshBooks has a recurring invoice feature, but it requires me to call the client on the phone and get their credit card information. The only alternative is for the client to manually enter their credit card information when they receive the invoice every month.
I'm all about efficiency and reducing friction, so the simplicity of MoonClerk was very appealing to me. Once the client has entered their payment information once, everything is automatic.
What was your experience when switching and getting started with MoonClerk?
MoonClerk has straightforward pricing and makes it quite easy to get started. It was a smooth experience.
What do you like about MoonClerk?
I love the simplicity and automation it provides. The recurring billing forms are easy to create, easy to send to clients, and have a clean design.
How has MoonClerk improved or helped your business?
MoonClerk has helped me remove a friction point for clients and reduce the amount of non-billable work I do on a daily basis, allowing me to focus on growing my business.
Any advice for others who are in similar industries?
MoonClerk is a perfect addition to your existing invoicing system if you need to set up recurring billing.