Customers
How Hauling Glass Houston Went From Idea To Viral Business Reality With Help From MoonClerk
Dodd Caldwell
July 21, 2020

David Krohn, cofounder of Hauling Glass Houston, talks with us about how he used Squarespace and MoonClerk together to turn his idea into a viral business reality.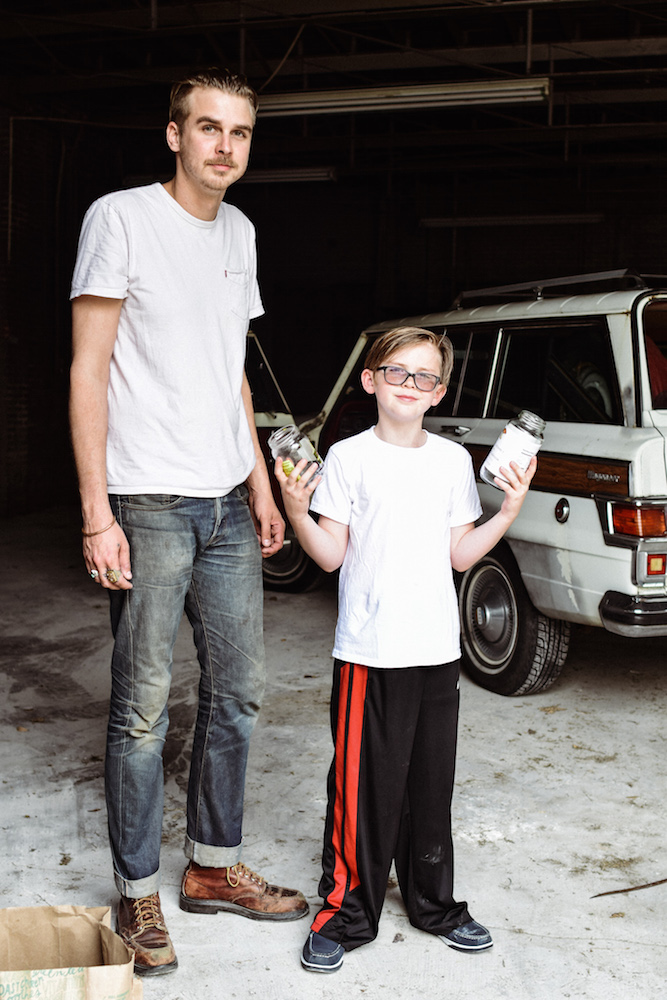 Can you tell us a little about Hauling Glass?
Hauling Glass picks up glass every other week for residential subscribers and takes the glass to a processing facility to be recycled into construction materials and new glass bottles and jars.
What are your day-to-day responsibilities?
My responsibilities include planning our pickup routes, managing Hauling Glass' pickup crews, communicating with customers, and handling all of the behind-the-scenes bookkeeping.
How did you get started?
In May of this year, the city of Houston announced that it would no longer be accepting glass in its curbside recycling program. I was explaining this to my girlfriend's 8-year-old little brother and he thought we should try taking care of recycling glass for our neighborhood. I built a Squarespace website and passed out flyers with my 8-year-old business partner. About a week later our site went viral in Houston and we had hundreds of emails requesting us to expand into other zip codes outside of our neighborhood. Over a couple months I hired some friends to handle pickup routes and was able to expand to 25 zip codes and recycle for 400 Houston residents.
What have been some key factors in growing your business?
Word of mouth has been huge for gaining new customers. Having reliable employees that I can trust to do their job thoroughly and carefully has made it possible to expand to new zip codes. Having good software has made it possible to run smoothly and ensure that the word of mouth is always positive. We use MoonClerk for recurring payments, Squarespace for our website and Jobber for optimizing routes and keeping track of our customers.
What made you decide to use MoonClerk?
I have no experience with coding and no budget to hire someone to help with coding, so I ended up building my company's site on Squarespace. After some research on recurring payment clients, it was clear that MoonClerk was the easiest platform to embed in my Squarespace site and the easiest platform to create recurring payment forms with.
What was your experience when switching and getting started with MoonClerk?
MoonClerk is very easy to learn how to use. It was simple to create the payment forms that I needed to get my business started and it was very easy to get the additional information that I need from customers exported from MoonClerk and imported into my route optimization/dispatching software.
What do you like about MoonClerk?
I like how simple and intuitive MoonClerk is. It was very easy to set up and is very easy to manage my customers' accounts. If a customer is on vacation for a month and doesn't want to have glass pickups, it's very easy for me to change the date of their next monthly payment to reflect the break that they're taking from my service. It's also easy to edit the theme of my payment forms to be cohesive with my website.
How has MoonClerk improved or helped your business?
MoonClerk helped an idea become a reality. Before I found MoonClerk I couldn't find any options for recurring payments that I could easily embed into the Squarespace site that I built.
Any advice for others who are in similar industries?
Bend over backwards to take care of your customers, even if it is at a cost to you. Positive word of mouth is one of the best assets that you have for growth in a service related business. Even if customers have a negative experience, responding quickly and going above and beyond their expectations to correct their bad experience can turn a bad experience into an experience that inspires the customer to want to tell his or her friends about your business.