Customers
How Holistic Fashionista Creates A Better Brand Experience By Using MoonClerk
Dodd Caldwell
March 19, 2015
Angel Quintana shares with us about her brand-building company, Holistic Fashionista, and why she switched her payment system to MoonClerk .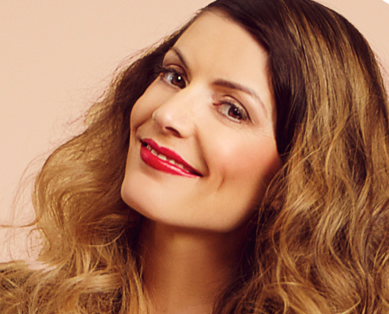 Can you tell us a little about Holistic Fashionista does?
Holistic Fashionista is the #1 online destination for entrepreneurs who are ready to launch, market, and create a luxury brand. We specialize in brand building, retargeting advertising, and exclusive courses/coaching to help our clients succeed at business online.
What are your day-to-day responsibilities?
As CEO/Founder, I provide one-on-one consulting for our premium clients, helping them create luxury brand identities– from design to the overall vibe. My main focus is to build holistic leaders of tomorrow who not only help to solve urgent problems in society, but also to find the root cause of the problem and provide a holistic, lasting solution.
How did you get started?
I started Holistic Fashionista in late 2012 as an extension of my internet marketing business coaching. I wanted to provide my clients with ongoing support and promotions so they could get their new products/programs in front of a global audience. I launched Holistic Fashionista magazine in early 2013, launched HFTV and radio soon thereafter, and The Club (an exclusive and private community for our clients to receive monthly trainings, + more) in mid 2014. We are looking forward to many more collaborations in the future with brands that continue to align with our core values: holistic solutions to everyday problems.
What have been some key factors in growing your business?
The growth of our business has been dramatic in a very short period of time. Mostly, the growth is due to our visibility on social media, happy clients, word-of-mouth marketing, and retargeting advertising, which is a service we also provide our clients.
What do you use MoonClerk for?
We started using MoonClerk in 2014 as an easy solution to provide payment plans to our premium customers. We also use it for discounts/coupon codes, which is a feature we didn't available with our previous payment system
What was your experience when switching from your previous payment system and getting started with MoonClerk?
I went from Paypal to MoonClerk and will never look back. With MoonClerk, we can embed the form into our site and it just looks better and more polished. Paypal is just not as professional as what we need for our business.
What do you like about MoonClerk?
MoonClerk is the best price for what it offers. I absolutely LOVE that we can customize the look and feel of the checkout page to match our brand. I also love how easy it is to use MoonClerk – it's extremely user-friendly and visually appealing.
How has MoonClerk improved or helped your business?
We have had so many problems with previous merchant accounts and payment systems and haven't had any problems with MoonClerk whatsoever.