Customers
How Laser Light Skin Clinic Grew Online Sales By Switching to MoonClerk
Dodd Caldwell
July 21, 2020

Dr. Victoria Johnson, owner of Laser Light Skin Clinic, talks with us about how switching to MoonClerk helped online sales become a major portion of her business.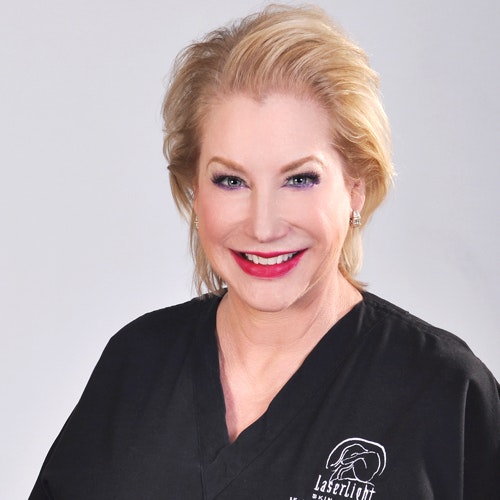 Can you tell us a little about Laser Light Skin Clinic?
We have an aesthetic medical clinic. We stay extremely busy with laser treatments such as laser hair removal, and laser skin tightening. We do fat melting with laser and CoolSculpting. We also do laser skin resurfacing for lines, wrinkles, and scarring such as acne scarring. Finally, we ado a lot of injectables such as botox and dermal fillers and lip plumping procedures.
What are your day-to-day responsibilities?
As the owner, I oversee all operations and make sure my staff is providing the very best care to patients. I also perform many procedures from laser treatments to advanced fat-loss methods.
How did your busienss get its start?
I began my clinic in 2002 after practicing internal medicine and emergency medicine for 5 years. I loved my patients and I loved the work but the working environment was not for me. I wanted to run my own clinic and be my own boss. I got interested in aesthetics and began to get training in various procedures. I then got a loan from my bank and quit my job so that I could work nights in the emergency room to pay my overhead. I did that for about 6 months until my clinic began to pick up and I was able to support myself and the clinic. I began the business with just myself and a receptionist. We only had two lasers, botox, and one filler. Today, we have 20+ lasers and a myriad of treatments for patients.
What have been some key factors in growing your business?
The key to my organization's growth is my strict work ethic. I have worked hard and put in long hours perfecting my clinic and the treatments we provide. I constantly study and look at new things that I can bring to enhance our growth.
What do you use MoonClerk for?
We use MoonClerk for online payments from our website and social media platforms.
Before MoonClerk, did you use another payment system?
We used a third-party that didn't embed into our site.It forced us to send customers out of our website, which hurt conversions.With the other system, my website and internet sales were practically zero. I was working with a different web developer who obviously didn't know how to integrate a more streamlined payment system like MoonClerk.
What made you decide to use MoonClerk?
We decided to go with Moonclerk at the suggestion of our new web developer.
What was your experience when switching and getting started with MoonClerk?
Getting started with MoonClerk was seamless. It works well and has few problems.
What do you like about MoonClerk?
MoonClerk is user-friendly and is well-supported. Patients can easily use it to purchase procedures online, feeling that their information is secure.
How has MoonClerk improved or helped your business?
Our online sales were basically non-existent before MoonClerk. We now consider online purchases a major part of our business.
Any advice for others who are in similar industries?
USE MOONCLERK! Setup is easy and the checkout is seamless.