Customers
How MoonClerk Helped Duwayne Langham Free 20% Of His Time To Focus On Clients
Dodd Caldwell
March 10, 2021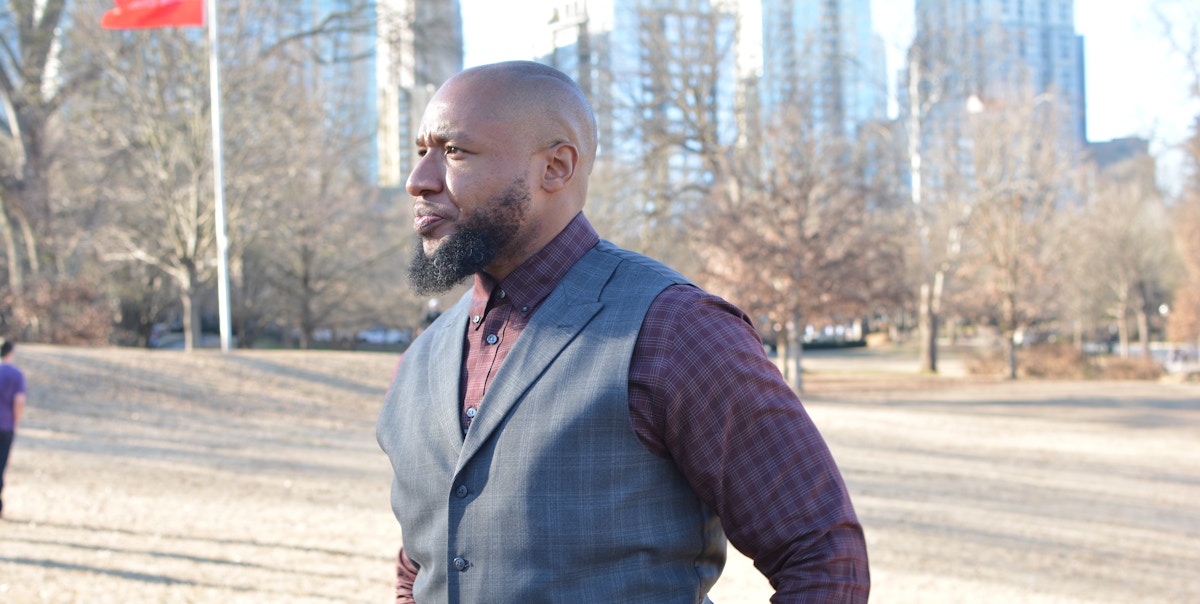 Duwayne Langham talks with us about how using MoonClerk has helped offer a variety of payment structures to his clients and frees up his time so he can focus on his clients.
Can you tell us a little about what you do?
Beyond Empowered Network is an umbrella organization for hosting several entities that shine a light for humanity and usher transformational development as the birthright for all humanity.
ATL Mastermind serves as an incubator for business consulting and mentoring, helping small businesses bridge the gaps in performance to take profits from surviving to thriving.
Modern Man's Rite of Passage is a community providing a space for men to be in fellowship with other men, free to just be and express themselves first and foremost. This community has cultivated a space for safe communication for men to share, explore, discover, and design their mature masculine expression in a modern world. Free of inherited expectations and influences, men are able to create who they want to be as men, no matter the area of their life - from sex and relationships, to money and purpose, to health and balance of their own divine masculine and feminine energy.
What are your day-to-day responsibilities?
Said simply, I'm responsible for making it all spin every day. What that looks like is me leading my teams and partners in constantly evolving our brand and strategies to fulfill our intention to serve our clients. I also head the marketing both organically through networking and referrals, as well as more automated methods and social media content. Of course, my most important role is being with our clients delivering breakthroughs beyond what they thought was possible or what has them disempowered.
How did your business get its start?
The businesses started with my desire to help others reach their infinite potential and mydesire to for them to see the potential in themselves that I know they have.
What have been some key factors in your organization's growth?
Without a doubt, our growth has been due to constantly developing and being willing to look and put in what's missing. The other key factor has to be communication, without it teams CANNOT function effectively.
What do you use MoonClerk for?
I use MoonClerk for my billing/accounting and payment processing needs.
What problems did you have with your previous payment systems?
They didn't make it easy to automate recurring payments for our programs and services. It can be overwhelming to think of all the loose ends and details that are required to make the financial side of a small business work.
What made you finally decide to use MoonClerk?
A trusted business owner was recommended MoonClerk to me. He shared how easy it was to setup a MoonClerk account and how you can just forget about the details of the whole payments process because MooonClerk takes care of it. That means you can get back to focusing on your business.
What was your experience when getting started with MoonClerk?
It was fairly straight forward and I didn't run into any complications. I was able to easily take advantage of MoonClerk's form builder to ask questions of my clients during the checkout process. All of my clients have been able to navigate the checkout process without issues. And, I appreciate the way MoonClerk handles my money cleanly and professionally.
What specific feature do you like most about MoonClerk?
I like the flexibility MoonClerk offers to let me create different payment structures for my clients. They can pay in a lump sum, with pure recurring payments, and with upfront deposits combined with recurring paments. I also love the ability to send just a payment link to a client or to add a payment form to a funnel or web page. The more options the better.
How has MoonClerk helped your business?
MoonClerk has effectively freed up at least 20% of my bandwidth so that I can focus on the tasks I'm passionate about. I'm able to let go of sweating the details when it comes to payments.
Would you recommend MoonClerk to others?
Yes. MoonClerk is a one stop shop to take care of your billing needs.