Customers
How MoonClerk Helps Johnson Pool & Spa Create Happier Customers
Dodd Caldwell
July 21, 2020

Tina Feeney, c0-owner of Johnson Pool and Spa, talks with us about how MoonClerk works seamlessly with her Squarespace website and has created happier customers.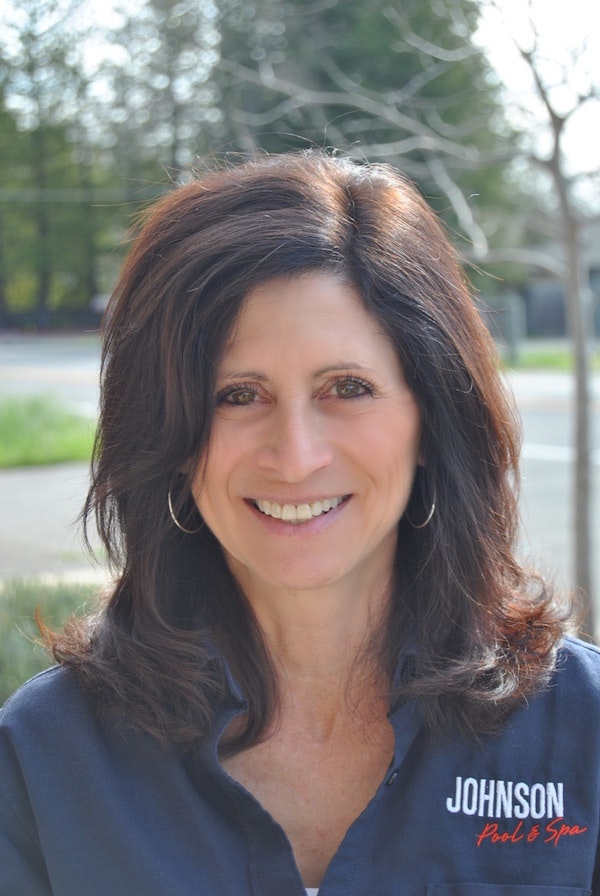 Can you tell us a little about what your business?
Johnson Pool and Spa is the premier pool builder and hot tub dealer in our area. We offer pool and hot tub service as well as repair and warranty work. We have two retail locations with fully stocked showrooms of only the best pool, hot tub, and water care products. In our retail showrooms, we sell Jacuzzi and Caldera hot tubs, which are the #1 and #2 selling brands available.
What are your day-to-day responsibilities?
As owner, I oversee day-to-day operations from Service to Repair and Customer Service, as well as handling HR duties.
How did your business get its start?
The company started in 1988when Stan Johnson and his father in-law, Lupe Perezchica, started Johnson Pool and Spa to become the premier pool builder and pool service center for Sonoma County and the surrounding areas.
How did you get started with Johnson Pool and Spa?
Being Stan's wife and Lupe's daughter, I initially started working for Johnson Pool and Spa taking care of the company's finances and then moved into an ownership roll.
What have been some key factors in your company's growth?
Our company's growth has been a direct result of offering our customers the best customer service and services. We could not offer such great service without having some great team members. Having he right people in the right areas of our business has been key in offering such great customer service and services. The ability to 'pay your bill online' with MoonClerk certainly is one of those services we have offered to our customers that has assisted in our growth.
What do you use MoonClerk for?
We use MoonClerk for online payment processing for any customer of ours who wish to pay for their service, sales, or repair bills at their convenience.
Before MoonClerk, did you use another payment system?
We did use a custom-built system that utilized Authorized.net. Our issue with the old system was that it was not able to work with our new SquareSpace website.
In the end, we were able to make a seamless switch from the old system to the new MoonClerk system once our new Squarespace website went live.
What made you decide to use MoonClerk?
We looked for two things when searching for a new online payment processing system. One – it had to be compatible with SquareSpace. Two – we needed great customer service. MoonClerk works seamlessly with SquareSpace and anytime we have had a question they have been there to assist every step of the way.
What was your experience when switching and getting started with MoonClerk?
The initial switch was easy and it took our accounting staff very little time to get used to the new system.
What do you like about MoonClerk?
What we like about MoonClerk is that it is SO simple to add to your website and SO easy for our customers to use.
How has MoonClerk improved or helped your business?
Since the addition of MoonClerk to our new website, we have not skipped a beat when it comes to our online payment processing. MoonClerk said it would work just as our old system did and they were right. In addition, our customers tell us that they like the new system better – a win-win.
Any advice for others who are in similar industries?
If you offer service to your customers and you do not offer payment processing on your website, you are missing out. Happier customers buy more and more often. When you make a process like paying a bill easy and convenient, it makes your customers happy and happy to do business with you. Again, a win-win.