Customers
How OMNoire Grew By Offering Payment Plans With MoonClerk
Dodd Caldwell
July 21, 2020

Christina Rice, Founder of OMNoire, talks with us about how using MoonClerk to collect deposits and recurring payments in the same checkout has helped her grow her business and focus on her clients.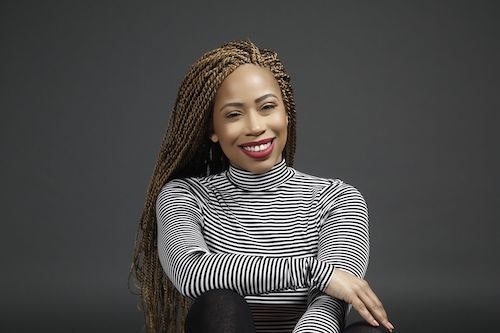 Can you tell us a little about your organization?
OMNoire is a social wellness club for women of color. We produce wellness retreats and social events around the world. Since 2017 we've hosted retreats in Bali, Barbados, Poconos, Grenada and soon to be Arizona in April 2019.
What are your day-to-day responsibilities?
Everything! I'm a solo-preneur with a team of two. I am in the process of hiring more team members in order to keep up with the pace of our fast-growing company.
How did OMNoire get its start?
I started practicing yoga in spring of 2015 consistently and when my yoga studio announced they were hosting a teacher training in the fall, I jumped on it. When I started the 10-week training, I was the only black woman in a class of 50+ students. Once I started teaching, black women would reach out to me to ask me when I was teaching because they only wanted to take my class. It was a light bulb moment that perhaps they just felt more comfortable being led through their yoga practice by a woman that looked like them, not just in skin color but also body type. When you walk in any yoga or fitness studio, you see the same body type and a woman who is curvier or not as experienced in yoga, is more than likely going to feel intimidated. That's where the idea of OMNoire came from – to create a platform that specifically addresses the needs of women of color and to support them along their wellness journeys. We're not exclusive – we just focus our education, content and events for WOC, however every woman, regardless of race or nationality, is welcome.
How did you get started with the business?
An acquaintance came to me with an idea to produce a yoga retreat in Grenada. I had thought about it in the past but I just hadn't put much action behind it and I really had no experience producing a retreat. She offered to partner with me and with our combined skillsets, we pulled off something I had never dreamed of – a retreat with 50+ women in Grenada in October of 2017. The first one! Afterwards people kept asking me "what's next?" I really hadn't thought that far. Then an interview I did with Forbes back in September hit in the beginning of December 2017 and I knew there was no turning back then. In preparation for that article, we designed a new website and not too long after, announced 3 retreats in 2018. It's been an incredible year.
What do you use MoonClerk for?
Currently, we use MoonClerk for our payment plans for our Arizona retreat.
What made you decide to use MoonClerk?
With MoonClerk, we're able to gather a deposit and collect monthly payments in the same checkout with ease. Within the MoonClerk dashboard, we also can view individual payment plans, view the history of payments, and make updates to our clients' accounts. Ultimately, I like that you can have a variety of forms for each payment plan you set for your clients.
What was your experience when switching and getting started with MoonClerk?
It was easy. MoonClerk's platform is very user- friendly and as I appreciate the customer service experience. Anytime I have a question, MoonClerk's response time is quick and effective in helping me better understand functionality I wasn't knowledgeable about prior. Our Arizona retreat is our largest to-date, so using MoonClerk has saved us time and money to be able to focus on other areas of the business and to focus on our own customer service experience for the retreat.
Any advice for others who are in similar industries?
Actually, my web designer, who just finished our newest website, noticed we were using MoonClerk and is now using it for her coaching design business! So apparently I gave a referral without knowing it. Offering payment plans is an extremely effective way to grow your business and if you're going to use any platform, use MoonClerk!