Customers
How Privy Tripled Its Growth Rate By Switching To MoonClerk
Dodd Caldwell
July 21, 2020
Dan Scudder, Director of Business Development for Privy, talks with us about how he was able to triple the number of new paying clients he signs up every month after switching to MoonClerk.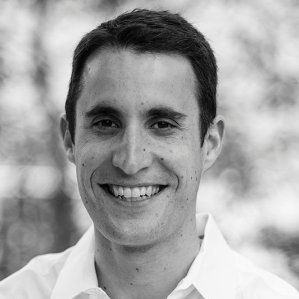 Can you tell us a little what Privy does?
Privy helps businesses more rapidly grow their email list. We provide easy-to-customize website popups and landing pages that can be used to acquire more email contacts. We integrate with existing email software providers (MailChimp, Constant Contact, etc).
What are your day-to-day responsibilities?
I run business development – that includes enterprise sales, partnerships, and marketing.
How did Privy get started?
We saw a simple need that wasn't being solved well by anyone: email list growth. Previously, a business could have a basic newsletter signup form without any analytics or customization. We wanted to make email signup better.
What have been some key factors in growing your business?
We've steadily increased our "self-serve" functionality across our entire software product. We've lowered the barrier to entry to get started with Privy, and also made self-serve setup of the Privy product much more intuitive for the average small business – leading to more clients who are more successful.
What do you use MoonClerk for?
We have free and paid plans. We use Moonclerk as a way for our clients to easily upgrade to any of our paid subscription plans with premium features.
Before MoonClerk, did you use another payment system?
Previously we used a payment system that required us to call each client and take a credit card number over the phone. This had numerous problems, including a lot of friction in the payment process (chasing people down to get on a call!), and also misinterpretation of credit card numbers, leading to failed card charges.
How did these problems affect your business?
These problems slowed down sales tremendously and created a negative customer experience.
What made you decide to use MoonClerk?
MoonClerk was easy for us to set up, configure the different plans we wanted to offer, and embed within our own website with our look & feel.
What was your experience when switching and getting started with MoonClerk?
MoonClerk was extremely simple. We should have used MoonClerk from the start.
What do you like about MoonClerk?
MoonClerk's UI gives us all the customization we need but is also simple enough that it's easy to roll out a new payment form. It's also extremely easy to integrate with Squarespace, which is what hosts our website.
How has MoonClerk improved or helped your business?
We've tripled the number of new paying clients we add every month with MoonClerk. We even wake up some mornings and have a new paying client. This was never possible before – we had to take payment over phone and definitely had to be awake to make a sale 🙂
Any advice for others who are in similar industries?
Automate whatever you can – with the ability to accept electronic payments and manage subscriptions, you should never need to take payments over the phone again.