Customers
How Switching To MoonClerk Helped Josh Doody Productize His Services
Dodd Caldwell
July 21, 2020

Josh Doody, author of Fearless Salary Negotiation, talks with us about how switching from PayPal to MoonClerk helped him seamlessly onboard new clients when he switched his business model to providing coaching sessions.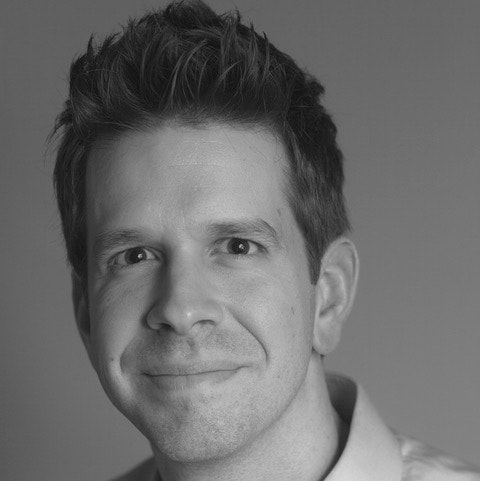 Can you tell us a little about what your organization does?
I'm a salary negotiation coach who helps software developers get more high-quality job offers and negotiate higher salaries. I also wrote Fearless Salary Negotiation. On my website, I sell Fearless Salary Negotiation, which includes books and courses, as well as coaching sessions to teach professionals my best salary negotiation strategy and tactics.
What are your day-to-day responsibilities?
I'm a solopreneur, so I do everything: coaching clients, writing articles about salary negotiation and interviewing, marketing, outreach, etc.
How did you get started?
I started out by writing a "career management guide" to help people navigate the difficult aspects of career management. But when I got to the salary negotiation part of the book, I realized that was the book and I focused it on all-things salary negotiation.
I published Fearless Salary Negotiation and then began building courses and other materials to enhance it as I began selling digital packages online.
As I wrote Fearless Salary Negotiation, I coached friends and family through salary negotiations so I could refine my methodology and test it in the real world. Once the book was published, I kept coaching but began charging for my time and eventually moved to a per-engagement fee structure.
Coaching is now my primary source of income.
What have been some key factors in growing your business?
Persistence and willingness to take risks.
I've been building my business full-time for two years now, and it has been almost two years since I published Fearless Salary Negotiation. I initially hoped it would take six months or so to pay all my bills with income from my books and courses.
Of course, this was an extremely naïve expectation and it took about 18 months to hit that "paying all my bills" milestone. The reason I now have a successful business is that I kept at it, worked through the hard parts, and continued putting in the effort to find what works and invest more time in those things.
I have also been comfortable takings risks at the right times. I'm very happy to run experiments that may cost me a lot of time or money in the short run because I know that those experiments may have a big payoff in the long run. Earlier this year, I essentially flipped my business on its head—I was focusing on selling my book and courses, and literally, overnight I entirely shifted my focus to finding more coaching clients.
This was a huge risk, but it has paid off in spades as my coaching business is now strong and the book and courses side of my business continues to grow.
What do you use MoonClerk for?
I use MoonClerk to accept payment from coaching clients. I work on a fixed-fee, paid-up-front model, which enables me to focus entirely on getting the best possible result for my clients without worry about how much time I'm investing to get those results. My clients also like this model (as opposed to an hourly rate) because they know exactly what their investment will be before we even get started.
MoonClerk enables me to complete a coaching intro call and immediately send a payment link to my clients so they can pay and get started with our engagement in just a couple minutes. I already had a Stripe account, so using MoonClerk was an easy decision. That way, I don't have to worry about sending and tracking invoices—I just send them the payment link and wait for the payment confirmation email to come in.
Before MoonClerk, did you use another payment system?
Before MoonClerk, I usually sent PayPal invoices. It was much less convenient than sending a payment link with MoonClerk. I still use PayPal for some clients and it's always a frustrating experience.
PayPal works on an invoice system, but I really didn't need all the complexity that comes with invoicing. I have a set fee schedule, so my fee doesn't vary by individual – it varies by engagement type. It was challenging to send invoices and then follow up on each invoice because the invoices themselves took a while to create, and keeping track of which ones were paid and which ones were still unpaid took a lot of effort.
It's much easier to just send a MoonClerk payment link and follow up via email with clients who don't pay. I spent a lot of time sifting through PayPal invoices and looking at statuses. I spend a lot less time on payments now.
What made you decide to use MoonClerk?
Several freelancers I know recommended MoonClerk to me. I thought about building my own Stripe integration/payment system on my website, but they told me how silly that would be when I could just use MoonClerk.
What was your experience when switching and getting started with MoonClerk?
I honestly don't remember because it was so easy. I think it took about 15 minutes to get set up and accept my first payment. Accepting payments is one of those things where I prefer to never think about it, and MoonClerk has enabled me to do that.
What do you like about MoonClerk?
I like that I can just send a link to a payment form. That's really easy.
I also like MoonClerk's subscription and one-time options so I can set up "fancy" engagements without much effort. For example, one of my coaching offerings is a monthly retainer offering where the first month includes an additional one-time setup fee. This was trivial to set up with MoonClerk, but I don't know of a way to set it up using PayPal or my shopping cart.
How has MoonClerk improved or helped your business?
Earlier this year, I decided to focus on the coaching side of my business. That meant I was suddenly fielding a lot of applications and starting new projects. I charge a fixed fee upfront, so it could've been bad if I wasn't ready to accept payments. Fortunately, I had already spent the 15 minutes needed to set up MoonClerk for my business, so it was as easy as sending a payment link to my new clients so we could get started.
If I hadn't had MoonClerk, I would have wasted a lot of time invoicing and chasing payments instead of reviewing applications and onboarding new clients. Wasting time could have meant losing a potential client if I didn't respond to them in time (salary negotiation coaching is usually urgent and requires a quick response time).
My minimum coaching fee is $1,500, so losing even one client because I'm slow to respond or they get frustrated with the payment experience would be very expensive.
Any advice for others who are in similar industries?
If you are selling a productized service where you charge a one-time fixed fee or a monthly retainer of a fixed amount, MoonClerk is perfect for you. I thought about trying to build my own integration with Stripe and I tried using PayPal, but MoonClerk is much easier to set up and to use than those other options.