Customers
How The Bateman Law Firm Uses MoonClerk To Take On New Cases
Dodd Caldwell
May 14, 2015
John Bateman, of The Bateman Law Firm, talks with us about how he uses MoonClerk to offer payment plans to his clients, allowing him to take on clients and cases he would otherwise have to turn down.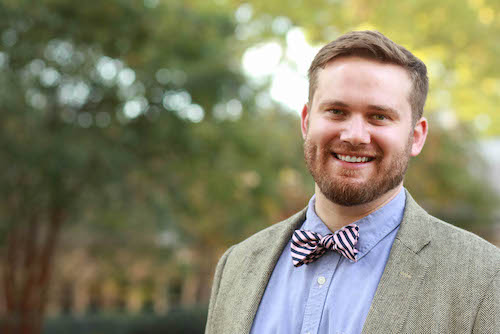 Can you tell us a little about your law firm?
My firm represents people who have been charged with DUI-related offenses in Greenville and Upstate South Carolina. In addition to representing clients in court, we tackle the administrative challenges in order to help clients be able to drive to work and school.
What are your day-to-day responsibilities?
As a solo practitioner, I am responsible for getting the best possible outcomes for my clients in court. I also run the business side of the firm as well.
How did you get started on your own?
I think anyone can understand the allure of being your own boss. When I came to Greenville after my time in the Army, I figured that it would never be a better time to start up my own firm. As an attorney, I enjoy choosing the clients and types of cases that I want to represent.
What have been some key factors in growing your business?
It definitely takes a little time to get your name out there, and for people to learn who you are, and what you do. At the same time, figuring out how to provide a service you enjoy providing (in my case, DUI representation) in a way that makes economic sense.
What do you use MoonClerk for?
I use MoonClerk primarily for automated recurring billing. Many of my clients cannot afford to hire and pay a lawyer all upfront. However, I quickly learned that manually processing each client's monthly payments was going to be impossible. MoonClerk lets me take cases and clients that I would otherwise have to turn down, and promotes broader access to my services.
What problems did you have with your previous payment system?
It was only capable of processing one-time payments. Also, I had to phone in the information and that was a real pain compared to MoonClerk. At one point, I was driving across three counties in South Carolina to collect cash and check payments. Between the gas and time costs, it turned out to be unsustainable.
What made you decide to use MoonClerk?
I was complaining about the system I needed to put in place, and someone I knew happened to know about the service and recommended it.
What was your experience when switching and getting started with MoonClerk?
First off, I am not very savvy from a technology perspective. However, I got it up and running in no time.
How has MoonClerk improved or helped your business?
It allows clients to pay me on a monthly basis with little to no input on my end. I have much more time to devote to my practice since MoonClerk runs the payments in the background.
Any advice for others who are in similar industries?
I have on several occasions recommended MoonClerk to my colleagues and will certainly continue to do so.
To learn more, visit The Bateman Law Firm website.