Customers
How Thrive Arts Academy Reduced Past-Due Tuition Payments By Switching To MoonClerk
Dodd Caldwell
July 21, 2020

Mike Johns, project manager for Thrive Arts Academy, talks with us about how he reduced the number of past-due tuition payments for his organization after switching to MoonClerk.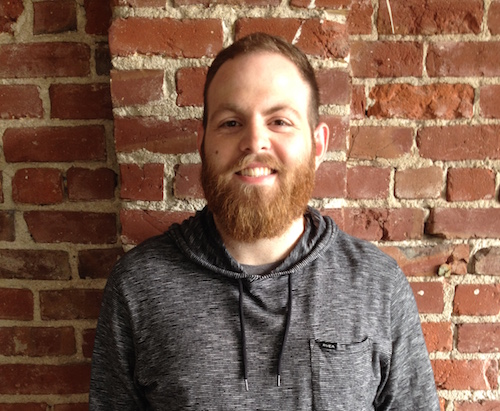 Can you tell us a little about what your organization does?
The Thrive Arts Academy is a weekly music school that helps kids launch into their passion for music and use that passion to improve the world around them. The Academy program combines one-on-one instruction with close parent involvement to ensure students see a great return on their hard work.
What are your day-to-day responsibilities?
Three of us oversee the management of the Academy program, our staff of instructors, and 70+ weekly students. As the functional "project manager," I try to spend my time coordinating communication between the staff and creating systems that can streamline the process for everyone involved. This includes managing the website and our scheduling software, a recent Slack rollout, lots of Zapier automation, and our payment integration with MoonClerk.
How did your organization get its start?
The Thrive Arts Academy had a unique start, as it's really a spinoff program from a large church in the Sacramento, California area called Bayside. The church's drive to positively affect the life of every student in the area has created a real priority among the staff and church members to resource the community with whatever we have at our disposal. We've been blessed with a huge number of really talented musicians, both as staff and volunteers, so it seemed like a natural fit to extend this expertise to the community while also creating part-time jobs for our instructors where none existed before. That's something I'm really proud of. We'll finish our first program year in May having taught over 2,000 one-on-one lessons!
What do you use MoonClerk for?
We use MoonClerk to handle our customers' tuition payments.
What problems did you have with your previous payment system?
We used PayPal for a few months before finding MoonClerk. The PayPal process was unwieldy and confusing for customers, and created a lot of support time for the staff. Having to walk people through creating a PayPal account, linking a card or their bank, the refund process, managing recurring payments through a maze of admin pages… Every part of it was a mess.
How did these problems affect your business?
Because the system was so hard to use, we saw a high rate of unpaid tuition, even from committed families who loved the Academy program. The difficulty that customers had with PayPal also created a flood of support questions that required way too much staff time to respond to.
What made you decide to use MoonClerk?
I knew that the payment system had become the main problem in our system and needed a complete overhaul. After Googling around, I came across MoonClerk and was intrigued. I quickly signed up for a trial so that I could get my hands on the form configuration process. I was surprised at how easy everything was, especially considering how much of the form I could change. That's often a trade-off – simplicity for customizability – but not with MoonClerk. Something that really stood out to me during my testing was how easy it is for customers to choose a custom recurring payment date, right from the payment form. Almost all of our tuition payments are recurring monthly payments, so offering our customers that flexibility was huge. And should customers ever need us to update their recurring payment plan, change the date, change the amount, etc., it's very easy to do with MoonClerk.
What was your experience when switching and getting started with MoonClerk?
I had set up the account, built the forms, and embedded everything into Squarespace pages during the trial, because I wanted to know exactly what I was getting before I took the account online. This entire process was so quick that I barely remember it. It couldn't have been easier. I didn't even have to search StackOverflow once!
The MoonClerk forms make it so easy for people to pay their tuition that the number of past due accounts has dropped. I've even received compliments from parents about how easy they are to use. Compliments about a payment form! How awesome is that?
What do you like about MoonClerk?
There are so many other features of MoonClerk that I love. The Zapier integration is fantastic – I've got a record of each MoonClerk payment being added to our Airtable database on the fly. Also, the receipt emails and recurring payment reminders (what a great idea) that MoonClerk sends customers look great, and are really easy to interpret.
Any advice for others who are in similar industries?
If you're trying to get something like the Academy off the ground, consider this question: How easy are you making it for your customers to support your business? I learned that I was unintentionally making it quite difficult. Just start with MoonClerk and save yourself the hassle!
Photo Credit: Steve Batz