Customers
How Unlimited Potential Doubled Online Donations With MoonClerk
Dodd Caldwell
July 21, 2020

Terry Evans, Director of Web Development for Unlimited Potential, talks with us about how he moved away from MoonClerk, why he returned to MoonClerk, and how in returning, his organization doubled online donations.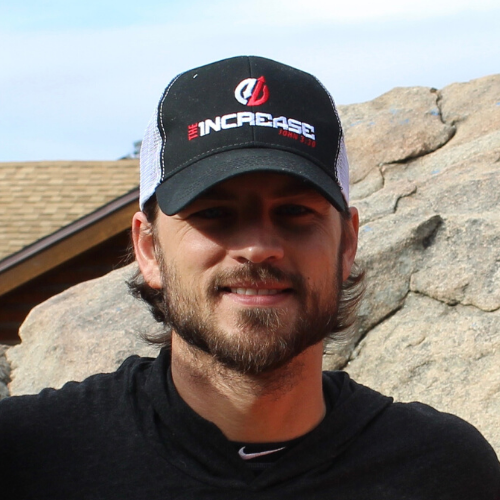 Can you tell us a little about what Unlimited Potential does?
Unlimited Potential is a small team of former professional baseball players helping other players learn a new way of life and a new way of thinking about the world based on the life and teaching of Jesus. We believe that following Jesus initiates a new life full of unlimited potential that is developed through discipleship. We help coordinate and lead small groups and various men's retreats for players and take players on international mission trips to give them the opportunity to use their gifts to spread the gospel and love of Jesus.
What are your day-to-day responsibilities?
I spend early mornings on strategic planning and content creation for our website and app, and then the rest of the day is primarily focused on connecting with players. Sometimes this involves scheduled meetings with players for discipleship, friendship, or counseling, and sometimes this involves networking to help connect and build new relationships with players.
How did Unlimited Potential get started?
Unlimited Potential first began in 1980 with one former player named Tom Roy who believed that God had given him the responsibility to use his professional baseball experience to help other players discover this new life of unlimited potential that is found in following Jesus. Tom connected with former teammates and other players to coordinate baseball clinics all over the world where kids could receive professional baseball instruction and hear players share their stories about how following Jesus had transformed the way they lived and the way that they viewed the world.
What have been some key factors in your organization's growth?
We sincerely believe that we are doing our best to be faithful to the special assignment that God has given us and that he has provided growth in the process. We see growth as a gift and faithfulness to our mission as the goal.
What do you use MoonClerk for?
We use Squarespace as our website host and have found that MoonClerk is the best way to integrate recurring donations into our website.
What problems did you have with previous payment systems?

We've used two other payment systems in the past, but there was no easy integration with Squarespace, nor could we get recurring donations set up the way that we wanted. It was creating extra steps and frustration for many of our supporters.
Our supporters want a quick, streamlined process when they give online. The extra steps created by other payment systems cause some potential supporters to simply not give online.
What made you finally decide to use MoonClerk?
As the Director of Web Development, I researched integrations with Squarespace and decided to go with MoonClerk. We had a great experience with MoonClerk for a couple years. We left to go with another payment system that was offering us a lower cost, but we eventually returned to MoonClerk because it's simply a better system.
What was your experience when getting started with MoonClerk?
MoonClerk was super simple to set up and integrated perfectly with our website.
What specific feature do you like most about MoonClerk?
The customizable payment forms are great and easy to use. They help us provide supporters with easy ways to designate their donations to particular events and causes.
How has MoonClerk helped your organization?
In our first year back with MoonClerk, we have processed over twice as much in online donations as the previous year with a different payment system.
Would you recommend MoonClerk to others?
Absolutely. Anyone who uses Squarespace will enjoy the easy integration.