Customers
Why Gold Coast Nannies' 6-Figure Business Sticks With MoonClerk
Dodd Caldwell
July 21, 2020

Sarah Meadors, founder of Gold Coast Nannies, talks with us about the reasons she started using and continues to use MoonClerk for her 6-figure business.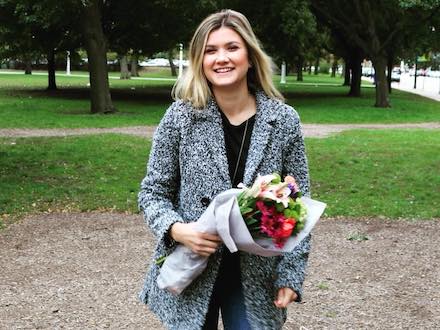 Can you tell us a little about what Gold Coast Nannies does?
We are a household staffing agency that helps busy families/households find Nannies, House Managers, Baby Nurses, Assistants, etc.
What are your day-to-day responsibilities?
My day-to-day responsibilities are screening candidates, speaking with clients to discuss their needs, and making successful placements that match both parties' needs.
How did your business get its start?
I have a very good insight on who will work well with whom based on the candidate's experience and personality and what the client is in need of and the way their household runs. I am passionate about this business and put a lot of work into it to ensure success.
I used to be a Nanny/House Manager and while I knew that was not my career, I still wanted to find a way to work with families and busy professionals in finding their household staff, which is why I launched Gold Coast Nannies in Chicago and LA.
What have been some key factors in your business's growth?
Having systems in place is very important to make sure Gold Coast Nannies runs smoothly. Having an orderly process to everything is really helping manage our growth.
What do you use MoonClerk for?
I use MoonClerk to invoice my clients.
What made you decide to use MoonClerk?
Other business owners recommended to me that I try out MoonClerk. Once I tried it out for myself I ended up sticking with it because of how easy and fast it is.
What was your experience when switching and getting started with MoonClerk?
MoonClerk was super easy and fast to get set up and running. I found the answers to any questions I had on MoonClerk's website FAQ's. And everybody I talked to over the phone had the answer right away for me.
What do you like about MoonClerk?
I like how simple it is to create forms and how quick it is to get paid with MoonClerk.
How has MoonClerk improved or helped your business?
I have a 6-figure business and MoonClerk has made it so simple for me to keep track of the money coming in and going out.
Any advice for others who are in similar industries?
I highly recommend finding easy and "to-the-point" systems, especially for important things in your business, like the money (ex. MoonClerk). Reaching out to others who use those systems and speaking to the representatives at the companies will help put your mind at ease that you are using ones that will help and benefit your business the most.