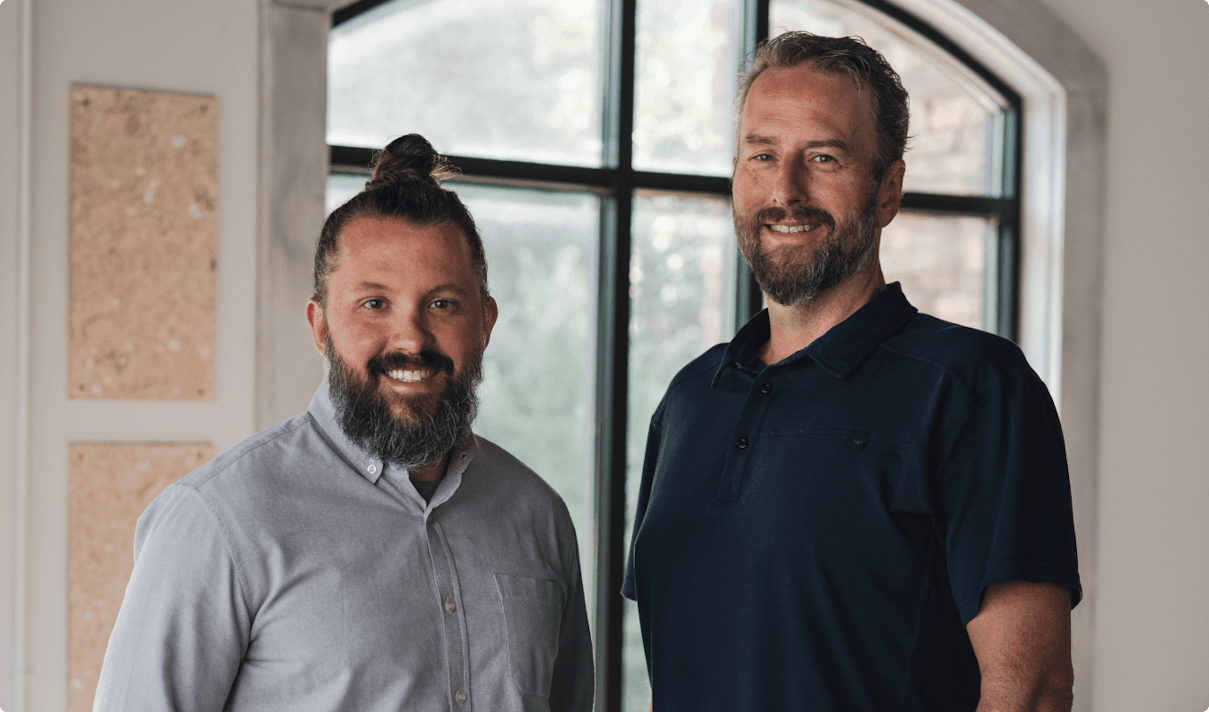 We're not a faceless payments corporation. We're real humans.
Our Story
Dodd is our CEO and Ryan is our CTO. We launched MoonClerk together in February of 2013 out of a need we saw for a "goldilocks" recurring payment system – one with just the right balance of simplicity, flexibility, and power. So… we built it!

We started out with just a few local customers. Ryan was writing every line of code himself and Dodd did all of our customer support. However, since those early days, we've grown our team as well as our customer base. Today, we have over 5,000 paying customers.
Our Goal
We want to build a company that solves real problems for real customers. It's more important to us to build a solid product that works well for our customers than to grow haphazardly.

We hope you'll give MoonClerk a try.