Business
9 Powerful CrossFit Marketing Strategies
Dodd Caldwell
July 21, 2020

Have you finally accomplished your dream of owning your own CrossFit box? Congratulations! You've already taken the hardest steps towards making your dream a reality.
You've probably invested a lot of time and money into building your box, and now you need to create and build the community that is essential to success. In order to accomplish that, you need to be able to attract new members on a consistent basis.
Thankfully, there are a variety of easy ways to attract long term members to your box.
Here are nine simple tips for marketing your CrossFit box efficiently and bringing in new members.
1. Offer Free Merch
One of the most important things for a CrossFit box is for people to know that you exist. Seeing your box's name on merchandise can easily help bring in new members.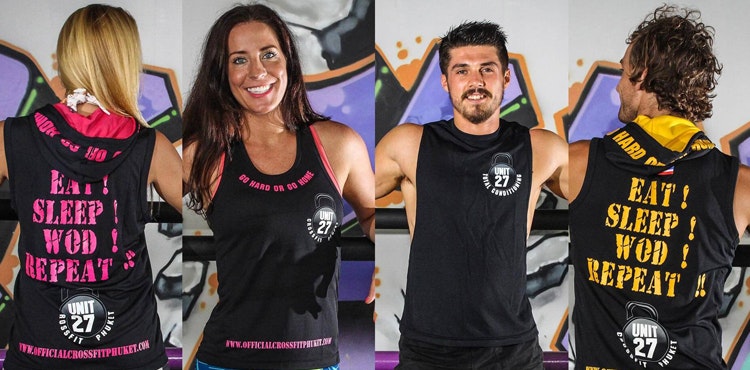 Image Source
Printing your box's name and logo on t-shirts, hats, and gym bags is a very cheap and efficient way to advertise that your box is open for business. An easy way to go about increasing your box's visibility is to provide your current members with at least one free item with your logo on it and offer other items for sale at discounted prices.
Members are usually loyal to their CrossFit box and often sport the merchandise multiple times a week. This could lead to friends, or even strangers, asking your current members about your box if they see your logo on their shirt.
Using your current members is like having walking advertisements for your box, but even better since they can actually answer questions!
2. Offer a Great Starting Package
Most CrossFit boxes offer a free workout of the day (WOD) to attract new members. People usually want to spend their money when they feel invested in an activity or feel part of a community.
CrossFit boxes in particular can create that sense community feeling easily, since the workouts are group based. People tend to feel strong connections with a new community over a period of time.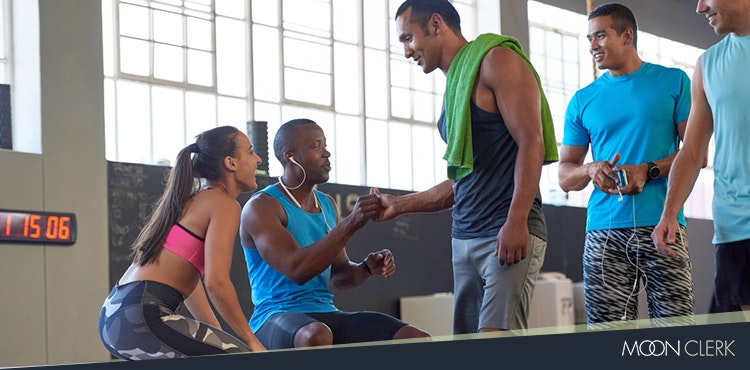 However, a new Crossfit community can sometimes be intimidating for a newcomer. While offering one free WOD to prospective members is great, it might not be enough to draw that person into spending money on your box and joining your community.
Multiple workouts allow the prospective member to build relationships with your current members and feel a part of the community before even joining.
Offering an introductory package of two or three free WODs also shows potential members that you are interested in cultivating a relationship with them, which usually develops over time.
3. Set up Monthly Recurring Payments for your Members
While this is not technically a strategy to bring new members into your box, it is certainly useful to be able to maintain the number of current members that you have.
A great way to increase your monthly revenue is by automatically withdrawing your member's monthly fees, directly from their credit or debit cards. The idea of automatic payments can also be a plus for potential members, knowing that they don't have to deal with making timely payments on their own.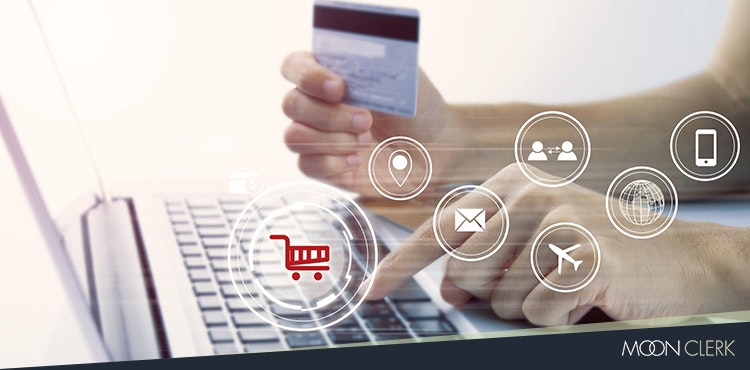 Moonclerk offers this type of service to make it easy on your business.
4. Start a CrossFit Member-of-the-Month Club
Showcasing one member each week or month on social media sites can be a real draw for prospective members. It shows that you recognize your current members accomplishments and are invested in their progress and goals.
The featured member and fellow members will likely share your social media posts about their accomplishments, drawing in new traffic to your social media pages.
5. Strong Online Presence
It's important to create a strong online presence with your CrossFit box. When people decide to start the process of getting in shape or joining a new gym, they often look to the internet for websites and reviews.
Utilize your website to create a review section and ask current members to leave reviews of your box in exchange for a free shirt (double win!).
Make sure you link your social media accounts to your website so potential members can easily find you and follow your stories and content on your various social media pages.
Make sure that your social media accounts are up to date and that you post frequently so potential members can see what is currently happening in your box and community.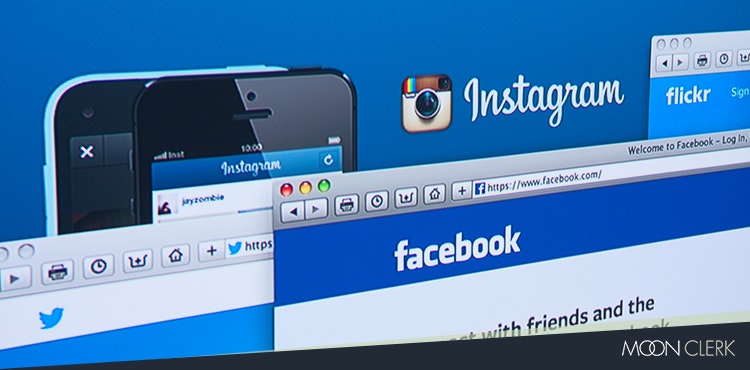 Also, make sure that your website has been fully optimized in order to attract individuals searching on Google. You definitely don't want your CrossFit box to pop up on the third or fourth page of a Google search when a potential member is searching for boxes in their area.
When searching for information on Google, most individuals don't even make it past the first page! Search Engine Optimization (SEO) is a great way to utilize the internet to attract new members that are actively seeking out a CrossFit box to join.
You can hire someone to help you optimize your results or if money is tight, you can find many resources online to assist with this. You can find a more in depth example of how to utilize SEO optimization for your CrossFit box here.
6. Create Business Partnerships with Similar Businesses
Who do you want to attract as new members to your box? What do your current members enjoy? What establishments do they frequent when they are not at your box?
Developing partnerships with local businesses can help you more efficiently target new individuals that are likely to sign up for a membership. For example, the local health food grocery store, new juice bar, or yoga studio are likely places to find people interested in fitness.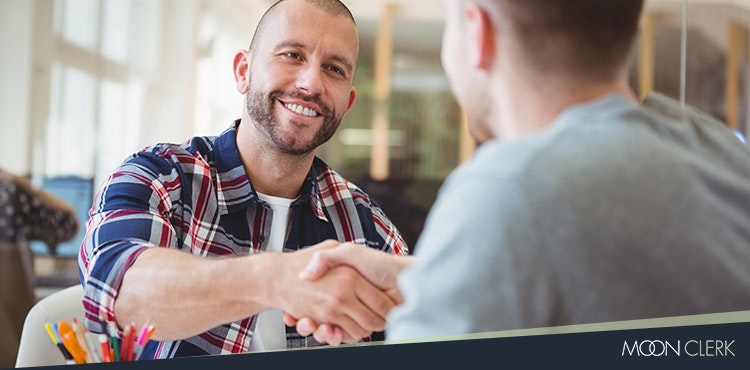 By developing a partnership with those businesses, both parties benefit.
You could feature a promotion at the juice bar for a certain percentage off the first month. In return, you can offer your members a discount to the juice bar.
Both businesses win and traffic to your CrossFit box is likely to increase when you are targeting individuals who are interested in getting fit.
7. Offer Classes to Large Companies
Many large businesses are now offering incentives for their employees to maintain their health and participate in fitness activities. Some companies even offer classes at their place of business in order to encourage fitness in their employees lives.
These companies will usually pay top dollar for these classes.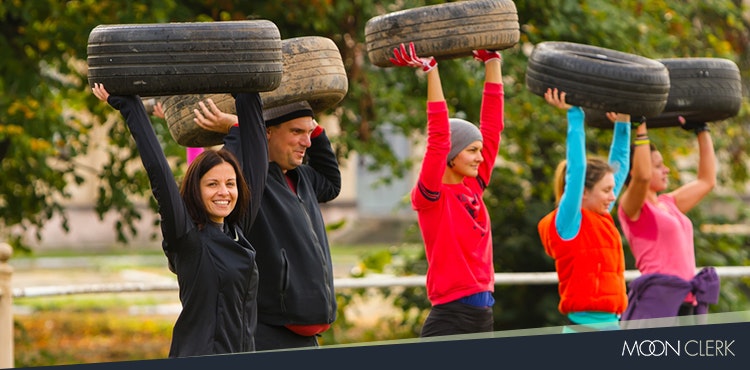 One of the many benefits to offering these classes is that they showcase your CrossFit box, culture, and workouts to a group of individuals who might not have considered ever joining.
It also helps bring in some steady income for teaching these classes.
8. Create a Team for a Sports League
CrossFit members are active people in general. Building a community for your members is extremely important and one great way to do that is by creating a sports league team with your members.
Whether it's softball, kickball or flag football, there are probably many local leagues your team could join. By utilizing your current members to create a team, you are showing everyone that community is important to you and your CrossFit box.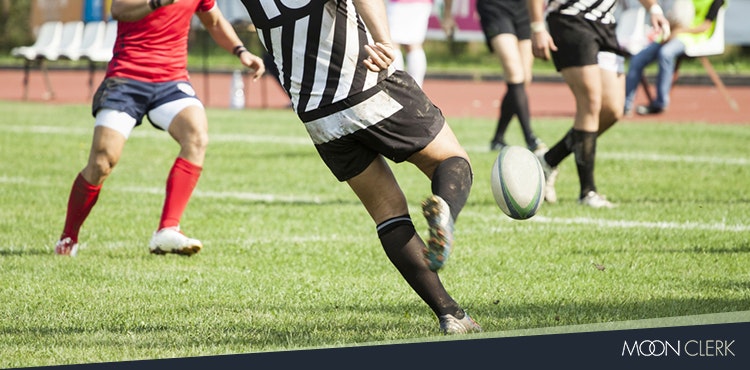 Other teams can see that your members enjoy being together and participating in local sports outside of the box. Also, having your members wear your box's t-shirts can spark plenty of conversations about your box on-and-off the field!
9. Offer Referral Rewards
There is no better marketing than word-of-mouth from your current members. By offering a discount for current members to bring in new referrals, you are taking advantage of the easiest way to market your box.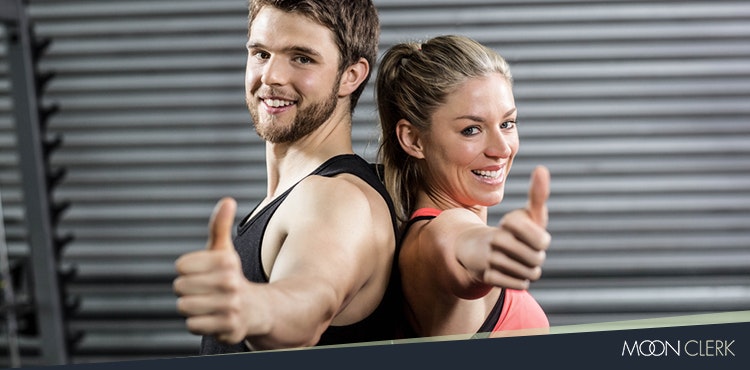 It takes little to no effort on your part, as your current members are doing all of the leg work for you. Other than being able to workout with their friend, you can make the new memberships more enticing by offering both the current member and new referral a discount on a month of their membership fees.
Conclusion
Creating a sense of community with the right members is important for your CrossFit box, but in order to do that, you must be able to bring in new members.
Operating a new CrossFit box can be a challenge, but you can set yourself up for success when utilizing the above tips.