Digital Delivery
You Create. Let Us Handle the Rest.
Whether you've created online courses, artwork, podcasts, e-books, or more, MoonClerk's Digital Delivery extension takes care of everything so you can sell your work and services. Add the extension for just $18/month.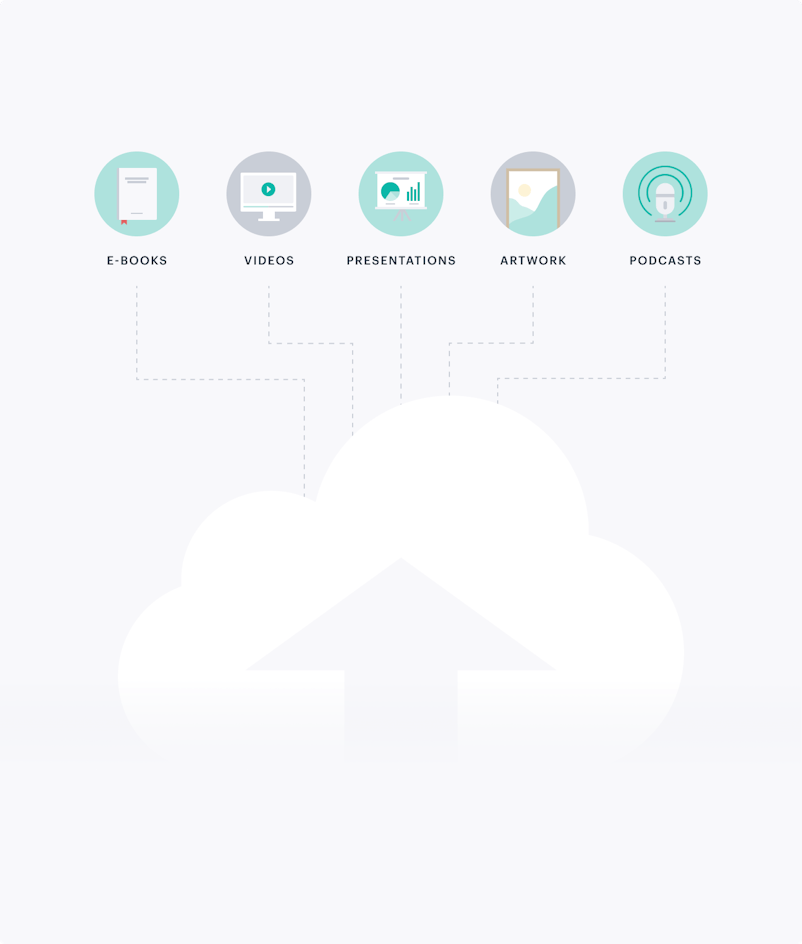 Upload, Embed, Stream, and Link to Your Digital Products
Get unlimited storage and delivery bandwidth. Upload and store content of any type (audio, video, images, e-books, etc.). Embed and stream videos and live webinars. Link to online meetings, web calls, and chat communities.

Style the Download Page to Match Your Brand
In addition to designing the checkout experience, add your own header images and brand colors for simple control over the digital download page.
Sell Via Recurring or One-Time Payments
Sell your content based on how you run your business. We take care of restricting access to downloads based on recurring plan statuses. And, we give you manual control on all orders.
Read step-by-step instructions and more details in our Help docs.
Help Docs