Customers
How Blissful Prospecting Grew To Over $30,000 In Monthly Recurring Revenue In 9 Months With MoonClerk
Dodd Caldwell
July 21, 2020

Jason Bay, Chief Revenue Officer of the marketing agency, Blissful Prospecting, talks with us about how using MoonClerk helps him with cash flow projections and helped him reach over $30,000 in monthly recurring revenue after only 9 months of activating his account.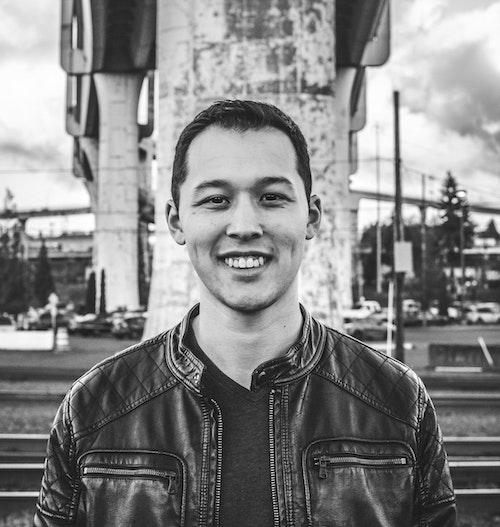 Can you tell us a little about what Blissful Prospecting does?
Ever feel like your sales are a roller coaster? One month up? The next month down? We help B2B service-based companies remove the stress from prospecting by taking care of it for them. If you're struggling to proactively find, engage, and close new business we can help you out.
What are your day-to-day responsibilities?
As Chief Revenue Officer, I'm in charge of growing Blissful Prospecting's revenue through marketing and sales efforts.
How did your business get its start?
In 2014, I left my full-time job as a Marketing Director so that I could freelance and consult with other clients. My old employer became my first client and I found business through word-of-mouth and referrals.
In about 6 months, my network dried up. I'd been going to all of the local networking events. I didn't have a reliable way to find new business so I started using LinkedIn and cold email.
It was rough at first, but I started finding new clients I didn't have an existing relationship with. These new clients didn't have reliable systems for prospecting and finding new clients, so I started offering prospecting-as-a-service.
Blissful Prospecting was started at the end of 2017 when my wife, Sara, and I saw a huge need in the marketplace for outsourced prospecting services for small businesses.
What have been some key factors in growing your business?
One of our company values is 'always be testing' which for us means to be our best case study. We're a prospecting company, so we better be good at prospecting for ourselves! We eat our own cooking, so to speak. I spent a lot of time validating our service offering by working with clients as a freelancer prior to starting Blissful Prospecting to make sure we found the perfect blend of something we could do well and that was in high demand.
What do you use MoonClerk for?
We started Blissful Prospecting so we could take advantage of a recurring revenue model. MoonClerk was the most cost-effective, easy-to-use tool for setting up recurring payments for our monthly retainer packages.
Before MoonClerk, did you use another payment system?
MoonClerk was a huge lifesaver because we were previously using PayPal to invoice our clients. PayPal didn't look very professional, and it was also a lot of manual work to set up recurring payments. We had to gather payment information over the phone, or have the client sign through Docusign. There were too many steps.
MoonClerk allows us to create a payment portal on our website where clients can easily enter in their payment details.
How did these problems affect your business?
They affected cash flow because before MoonClerk, we had to hunt down client payments, and the payments didn't always come in on time. Cash flow is everything when you're running an agency. It was a nightmare for projecting revenue.
What made you decide to use MoonClerk?
The deciding factor was that we could start using it in minutes, and it helped us leverage Stripe.
What was your experience when switching and getting started with MoonClerk?
It was a breeze. I set up MoonClerk in a few minutes and started using it right away.
What do you like about MoonClerk?
It just works! I also like how we can embed payment forms onto our website.
How has MoonClerk improved your business?
MoonClerk has helped us get to $30,000+ in recurring monthly revenue in our first 9 months in business.
Any advice for others who are in similar industries?
Don't make it hard for your clients to pay you. Use MoonClerk so you can set up recurring credit card and ACH payments. You won't regret it.
SaveSave
SaveSave
SaveSave
SaveSave