Customers
How StartUp HR Improved Its Payment Cycle 12x With MoonClerk
Dodd Caldwell
July 21, 2020

Vauna Hernandez, founder of HR consulting firm, StartUp HR, talks with us about how automating her business with MoonClerk has improved her payment cycle from weeks to days, has helped her grown 800% in 1 year, and has helped automate her business so that she can focus on her clients.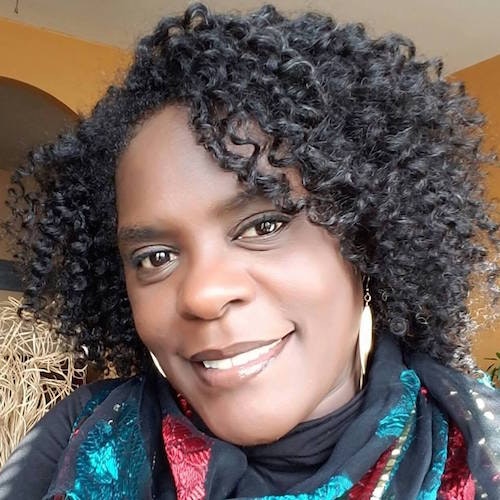 Can you tell us a little about what StartupHR does?
StartUp HR is an HR Consulting Firm that caters to small businesses. We provide HR and business support for startups and growing companies that don't currently have an HR department. Most of our clients have a small staff but have a desire to "get it right" when it comes to hiring and on-boarding, setting up payroll, training employees, and being compliant with federal, state, and local laws. Our philosophy is "we will teach you to fish; and if you have no desire to fish, we will fish for you!"
What are your day-to-day responsibilities?
StartUp HR is a startup! So, I do everything from business development, to marketing, and billing. I do consultations, training, provide business support, and recruiting. I work with partners such as labor law attorneys, accountants and other recruiters on occasion.
Can you tell us the story of how StartUp HR began?
StartUp HR was born out of my desire to help small businesses. I have several friends that are small business owners and they would call me to ask questions or to get my assistance with an issue and I wouldn't hesitate to help them. Over the years they would say, "Vauna you need to start your own business – you are great at what you do and you should be getting paid!" At the time I was just helping out people I knew. The turning point came when a friend needed my assistance developing a handbook for his staff. Although he knew me and my background, he had partners and wanted to provide them with information about me. He asked me to develop a brochure that he could share with them. Well, now that I had to develop a brochure, I needed a name! I came up with the name and everything kind of fell into place.
Once I had the name and developed the brochure, Roxanne Iniece Charles, who is a colleague of mine came into the picture and helped me to develop a strategy for my business, flesh out the products, and develop revenue streams and processes that positioned StartUp HR for success. I had no idea how to register a business nor was I aware of all of the tools that were available to me that would help me to be as effective and efficient as possible. Because I am a startup myself, I have a unique understanding of the challenges small businesses face. The great thing is that since I have overcome those challenges myself, I can provide my clients with the information and tools I have utilized, thereby helping them be successful.
What have been some key factors in growing your business?
A lot of hard work, tools and processes. When you are a small business owner, you are responsible for it all. It can be overwhelming to manage all of the tasks, sell yourself, sell your services, and deliver everything for multiple clients. The key is to automate just about everything! Automation frees you up to do what you love and deliver excellent services. Clients are happy, you're efficient, and it becomes possible to get more accomplished.
What do you use MoonClerk for?
90% of my clients pay for my services with MoonClerk. I meet with the client, provide them with a proposal, and send the link for payment with the terms. I set up recurring payments for my retainer clients and for projects that require multiple payments. MoonClerk saves an incredible amount of time for me and my clients feel in control of the process as well. It's super convenient for them to use a company credit card instead of having to cut a check, and yet they still have a record of the transaction. My clients love the convenience of MoonClerk.
Before MoonClerk, did you use another payment system?
When I started my business I would meet with the client to do a consultation, draft a proposal, they would sign the proposal, and I would have to create an invoice in Excel to bill them. MoonClerk makes it so much easier!
Since I was creating invoices with Excel, of course I had to keep track of the different clients and their invoice numbers. Creating the invoices was time consuming and I had to convert them to a pdf. It was a cumbersome and inefficient process.
How did these problems affect your business?
That inefficient process took away time from me actually doing my work. It was a challenge to keep track of payments in the pipeline and keep an accurate account of payments. I had to keep track of and send reminders for recurring payments. It took time for the client to cut and send a check, and it extended the payment life cycle, reducing cash flow.
What made you decide to use MoonClerk?
A colleague recommended MoonClerk and expressed how it helped her business.
What was your experience when switching and getting started with MoonClerk?
I was amazed! The first time I sent a payment form, I received an email a couple of hours later saying I had a successful payment. The payment was in my bank account really quickly! It was unbelievable how easy it was. Of course, I was thinking I should have started using MoonClerk as soon as I started my business
What do you like about MoonClerk?
The ease of use. MoonClerk is incredibly intuitive. The forms are really easy to develop and I love that you can include terms in the form. Recurring payments are super easy to set up and clients can have some control over when their payment is due. I like that you can see all the activity inside the MoonClerk dashboard. MoonClerk is a must-have tool for me.
How has MoonClerk improved or helped your business?
Over the last year, my revenue has increased over 800%, and payments that used to take 3 to 4 weeks now take 2 days. Having an automatic payment system also gives my businesses credibility with my clients. It allows them to see that I am walking the walk when I use tools that help me to be more efficient. They think, "That can work for me as well!" Using MoonClerk has had a huge impact on my business.
Any advice for others who are in similar industries?
Automate, automate, and automate! Payments are important. Use a trusted, intuitive tool that will free you up to do what you love!