Product
MoonClerk Is Now SCA Compliant For European Payments
Dodd Caldwell
September 11, 2019
Strong Customer Authentication (SCA) is a new rule effective September 14, 2019, as part of PSD2 regulation in Europe. It changes how European payers authenticate online payments. Card payments will require a different user experience called 3D Secure 2, in order to meet SCA requirements.
We're happy to say that MoonClerk checkouts are SCA compliant. If your payers use a card issued by a European bank that requires SCA compliance, MoonClerk will make sure those payers go through the additional 3D Secure 2 checkout steps.
As a MoonClerk customer, you don't need to do anything on your part. Along with our third party payment processor, Stripe, we take care of everything. 
As a general rule, 3D Secure 2 is a method of providing 2-factor authentication for payers to confirm a checkout.  This new method is only required for the initial checkout – any subsequent recurring payments don't need additional authentication from the payer. Not every European bank will require this new authentication method – it's up to the bank. There are also other cases in which banks will not apply SCA to a checkout (for example, payments below €30.) Regardless, we make sure your payers go through the appropriate steps.
Here's how 3D Secure will work. If SCA applies to a European payer, they'll first go through the normal MoonClerk checkout process: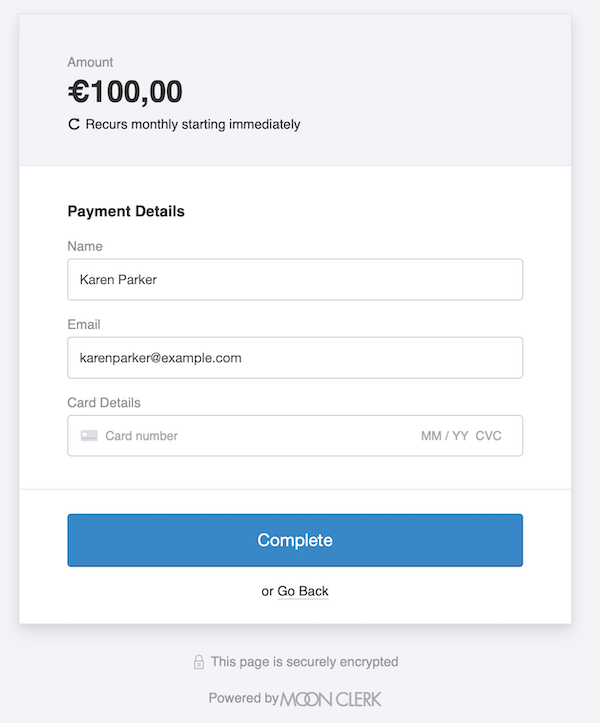 Once they've entered their card information and they've clicked the "Complete" button, they'll see a modal that pops up from their bank: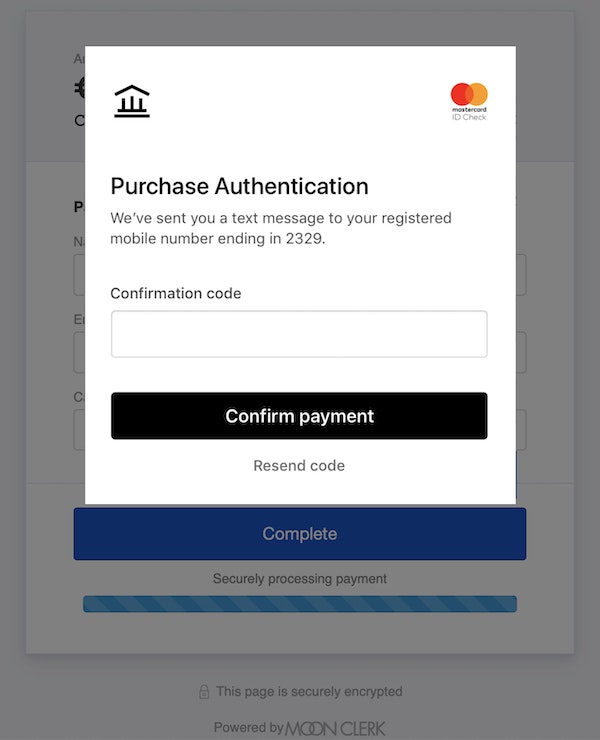 This is where they'll enter the 2-factor authentication from their bank.
Once the payer confirms the checkout, everything process as normal in MoonClerk.
You can read more about SCA on Stripe's .
If you have any questions, please let us know.