Product
New Feature: Track Your Payment Forms With Google Analytics
Dodd Caldwell
July 21, 2020

Many of our customers have been asking us for more insight into their customers' or donors' activity on their MoonClerk payment forms. We're happy to say we now have a way for you to do that – through an integration with Google Analytics.
As most of you know, Google Analytics is the most popular analytics engine on the market, and it's free. It helps you analyze visitor traffic and paint a complete picture of your audience and their needs. This integration will help you track the routes people take to reach your MoonClerk payment forms and the devices they use to get there. You can also visualize how visitors interact with your site and your payment forms.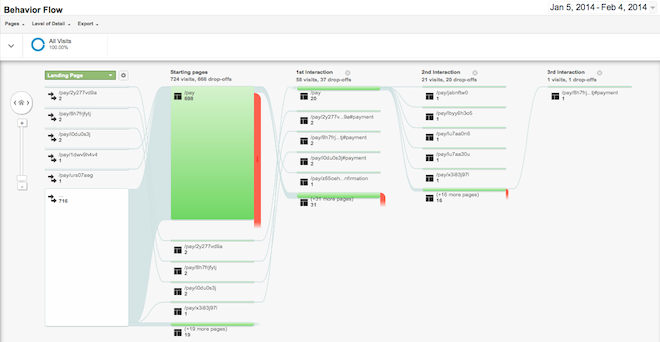 Screenshot of the Behavior Flow view of payment forms in Google Analytics
This integration is also easy to implement. You only have to paste your Google Analytics Tracking ID once into MoonClerk at the account level and then we take care of making sure it's applied to all of your payment forms. So, you don't have to do anything at the form level.
We've added some articles to our Help section to show you how to implement this integration:
1) How to use Google Analytics on your MoonClerk payment forms
2) How to install Google analytics on your MoonClerk payment forms
3) How to find your Google Analytics Tracking ID
As always, send us an email at help@moonclerk.com.
Photo Credit: Flickr User Blue Fountain Media
SaveSave