Product
Now Run Crowdfunding Campaigns With MoonClerk's Free "Crowdfunding" Extension
Dodd Caldwell
May 13, 2020
We're excited to launch our new Crowdfunding extension. With crowdfunding, you can invite others to fund your cause or project and publicly track progress towards your goals.
We're offering the extension for free! You can enable it on your account at any time.
Creating and Managing Campaigns
When you create a campaign, you set your fundraising goal amount and an optional end date for the campaign. You'll connect one of your MoonClerk payment forms to the campaign, which is where your supporters will go to fund your campaign. In your dashboard, you'll be able to see who contributed to your campaign.
 Designing Campaigns
In addition to designing the payment form, you can style your public crowdfunding campaign pages with your own header images, brand colors, campaign title, and description.
 Tracking Campaign Progress
Once you have created your campaign, we give you a public link to it that you can share. Whenever your supporters arrive at the campaign page, they can click the "Fund" button to complete a checkout. We automatically attribute their payment to your campaign goal amount. You can redirect them back to the campaign page after they checkout so they can see how their funding contributed to your goal amount.
Within the MoonClerk dashboard, you can also manually add "offline" payments to your campaign. These can be payments that come through checks, pledges, or funding from other online systems. The offline payments will be attributed towards your goal amount on your public campaign page.
Examples
Here are a few examples of what MoonClerk crowding campaign pages can look like: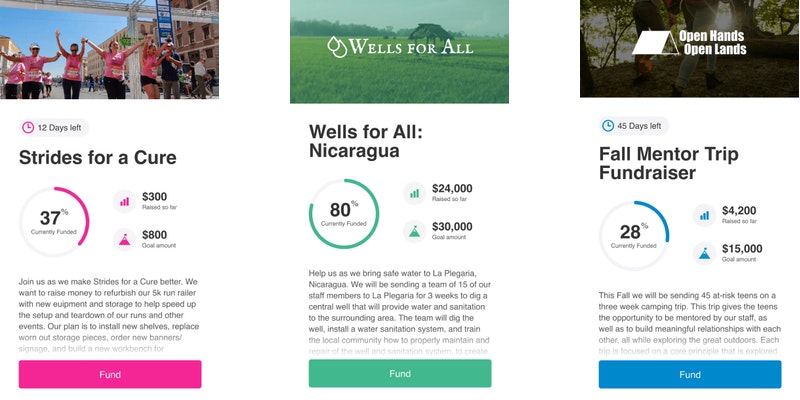 You can read much more in our Crowdfunding Help section. If you have any questions, please let us know!