Market Strategy
Accept Donations Online
Ultimately, any system that helps you accept donations online is a tool to help you grow your nonprofit. MoonClerk minimalist dashboard gets out of the way, allowing you to focus on your passion – furthering your mission.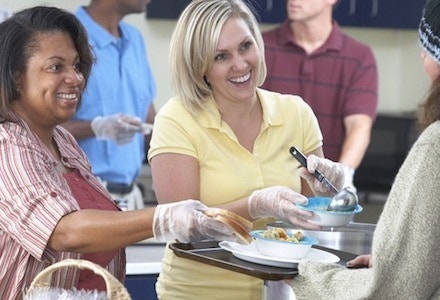 Perfect for Non-Profits
If you're a nonprofit organization looking for a cost-effective, easy-to-use way to accept donations online, MoonClerk is here to help. MoonClerk allows any 501(c)(3) organization to start accepting recurring and one-time donations within minutes without any application process or programming required.
MoonClerk's founder has been involved in running a nonprofit himself, so we know the challenges you face. We also understand your back-office needs for reporting, bookkeeping, and gathering custom donor information.
You can use MoonClerk to:
Accept Monthly, Quarterly, and Annual Recurring Donations Online
Accept One-Time Donations Online
Run Child Sponsorship and other similar programs
Fundraise for Online Capital Campaigns
Fundraise at Banquets
MoonClerk Helps Nonprofits Like You:
Fundraise With Ease
Accept recurring and one-time donations online all in one place. Increase the value and predictability of your revenue stream by encouraging donors to set up recurring donations. Start new fundraising campaigns by simply creating a new payment form and you can begin accepting donations online for the new funds in minutes.
Look Beautiful
Easily style the donation experience to match your brand by choosing fonts and colors, adding your logo, and even including custom CSS. You can embed the entire checkout process on your site or you can link to your donation form from anywhere.
Reduce Administrative Headaches
MoonClerk's integrated form builder lets you gather as much donor information as you need. Our minimalist dashboard gets out of the way so you can quickly glance at your donors and their history and export that information in a spreadsheet. If for some reason a donor's card is rejected, you'll know and be able to update their card.
Increase Conversion Rates
Some donation systems require you to link to a separate donation form on another website. This can be a jarring experience for donors and can reduce conversion rates (the likelihood that they will complete their donation.) MoonClerk allows you to style the donation process to look like your nonprofit's brand and then embed it on your site so donors never have to leave your site, increasing conversion rates along the way.
Launch Immediately
Your nonprofit can be up and running to accept donations online in 5 minutes without any programming. No need to worry about merchant accounts or security either. We take care of everything and you're instantly approved.
Promote Your Cause
Create excitement and draw attention to your fundraising campaigns on social media and email marketing. You can also link to payment forms from Facebook, Twitter, and email marketing, allowing you to not only spread the word about your cause but also get donations at the same time.
Show Your Appreciation
MoonClerk makes it easy to show your appreciation to your donors. MoonClerk allows you to customize the receipts that your donors receive. You also have full access to everyone who has donated and all of their information so you can go the extra mile in acknowledging their support.
Business Types
MoonClerk works for many
types of businesses