Market Strategy
Psychiatry Billing Software
Psychiatry billing software has never been easier. Let MoonClerk act as your personal "clerk," making sure you get paid on-time every month.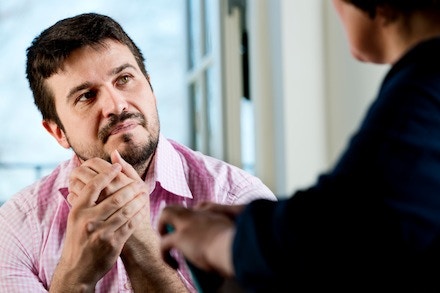 Perfect for Psychiatrists
As a psychiatrist you likely have patients to see, appointments to schedule, and invoices to collect. Let MoonClerk's psychiatry billing software take the worry out of getting paid. Make sure your patients pay on-time every month by automatically charging their card on a recurring basis. Or, if you just need to charge for a single visit, you can do that as well. Whether it's one-off payments, recurring payments, or variable amounts over time, MoonClerk makes the entire process painless for you and your patients.
MoonClerk lets you spend more time doing the work you love. With MoonClerk's psychiatry billing software you can focus on helping your patients rather than dealing with difficult-to-use payment systems.
MoonClerk Helps Psychiatrists Like You:
Start Immediately
You can have your psychiatric practice up and running and accepting your first payments in 5 minutes without any programming. No need to worry about merchant accounts, security, or hiring a programmer either. Our psychiatry billing software takes care of everything and you're instantly approved.
Get Paid Faster
Don't wait for your patients to send their payments. Let them click a link, enter their credit or debit card information and pay your invoice immediately. If it's a recurring invoice, MoonClerk charges their card automatically every time they're scheduled to pay.
Manage Your Patients
Our minimalist dashboard gets out of the way so you can quickly glance at who's paid and up-to-date and who isn't. Export all of your data in a spreadsheet at any time. If for some reason your patient's card is rejected, you'll know and be able to update their account and card information.
Accept Payments in Your Office
You can use MoonClerk as a "virtual terminal" so that patients can check out in your office. Our payment forms automatically resize to whatever device you may be on. So, you can check your patients out using your smartphone, tablet, or computer.
Accept Payments on Your Website
Allow your clients to pay on your website. You can embed the entire checkout process on your site or you can link to it from anywhere. Easily style the checkout experience by choosing fonts and colors, adding your logo, and more.
Business Types
MoonClerk works for many
types of businesses