Market Strategy
Subscription Billing for Subscription Clubs
Whether you're a small business or a growing enterprise, MoonClerk may be the perfect solution to manage your subscription billing quickly and easily.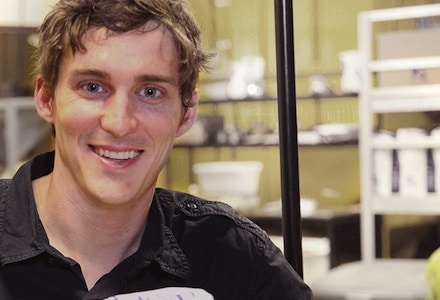 Perfect for Subscription Clubs
Do you have a business that sells a product and needs subscription billing on a monthly, quarterly, or annual basis? Launching a subscription service such as an "of-the-month" club can be a great opportunity. But, setting up and managing the subscription billing software can involve a lot of headaches and hurdles. If you're considering starting a monthly club, Moonclerk can eliminate these headaches and hurdles so you can focus on what you want to do – grow your business.
MoonClerk's subscription billing software makes it easy to offer your products online within minutes while still keeping your website and your business looking professional. MoonClerk works with a variety of online monthly club services such as:
Coffee Of The Month Club
Cookie of The Month Club
Flower of the Month Club
CSA (Community Supported Agriculture) Farm Deliveries
Cheese of the Month Club
Jewelry Club
Men & Women's Clothing Club
& More
MoonClerk Helps Subscription Clubs Like You:
Launch Immediately
You can be up-and-running and accepting your first payment in 5 minutes. No need to worry about merchant accounts, security, or programming. We take care of everything and you're instantly approved.
Look Beautiful
Easily style the checkout experience to match your brand by choosing fonts and colors, adding your logo, and even including custom CSS. You can embed the entire checkout process on your site or you can link to your payment form from anywhere.
Increase Conversion Rates
Some subscription billing software requires you to link to their own payment form. Jumping to another site can be a jarring experience for customers and can reduce conversion rates - the likelihood that they will complete the transaction. MoonClerk gives you the option to style the checkout to look like your brand and then embed it on your site so customers never have to leave your site, increasing conversion rates along the way.
Manage Your Customers
Our minimalist subscription billing dashboard gets out of the way so you can quickly glance at who's paid and up-to-date and who isn't. If for some reason your client's card is rejected, you'll be able to update your customers' account and card information yourself so you get paid.
Manage your Logistics
Whether it's sizes, colors, quantities, addresses or anything else, MoonClerk's integrated form builder lets you gather as much information as you need from your customers when they check out. You can always export this custom information into a spreadsheet to easily manage any of your shipping and logistics needs.
Promote Your Business
Create excitement and draw attention to specific products by offering discounts with MoonClerk's robust coupon code system. You can link directly to payment forms from Facebook, Twitter, and email marketing campaigns, allowing you to not only spread the word but also sell your products at the same time.
Do It Yourself
No need to hire a programmer. MoonClerk's subscription billing software lets you use Stripe, one of the most trusted payment processors on the internet, without any coding skills whatsoever.
Business Types
MoonClerk works for many
types of businesses