Product
Wix And MoonClerk - Setting Up Recurring Payments
Dodd Caldwell
July 21, 2020

We have a lot of customers who use Wix to build their websites. If you're one of them, we want to make it easier for you to set up recurring payments on your website by embedding your payment forms into your Wix pages or posts.
To start everything off, you'll need to already have created your MoonClerk account and created a payment form. Once you've saved your payment form, it's really as easy as copying and pasting some code into your site.
Here's a quick video walkthrough for using your MoonClerk form link on a Wix website:
Here's a video walkthrough for embedding your MoonClerk form onto your Wix website:



If you'd like, you can also go through the written tutorial below.
Let's get started with integrating MoonClerk into Wix websites:
After you've saved your MoonClerk payment form, select "Use" from the menu.

There are a few different options for using MoonClerk payment forms on Wix websites. You can place a link on your site, you can embed a payment form on your website so visitors don't ever have to leave your site, or you can place a button onto your site. In this short tutorial, we'll go over how to link to the form within your site, as well as embed a form on your site.
Let's start by linking a button to your MoonClerk form: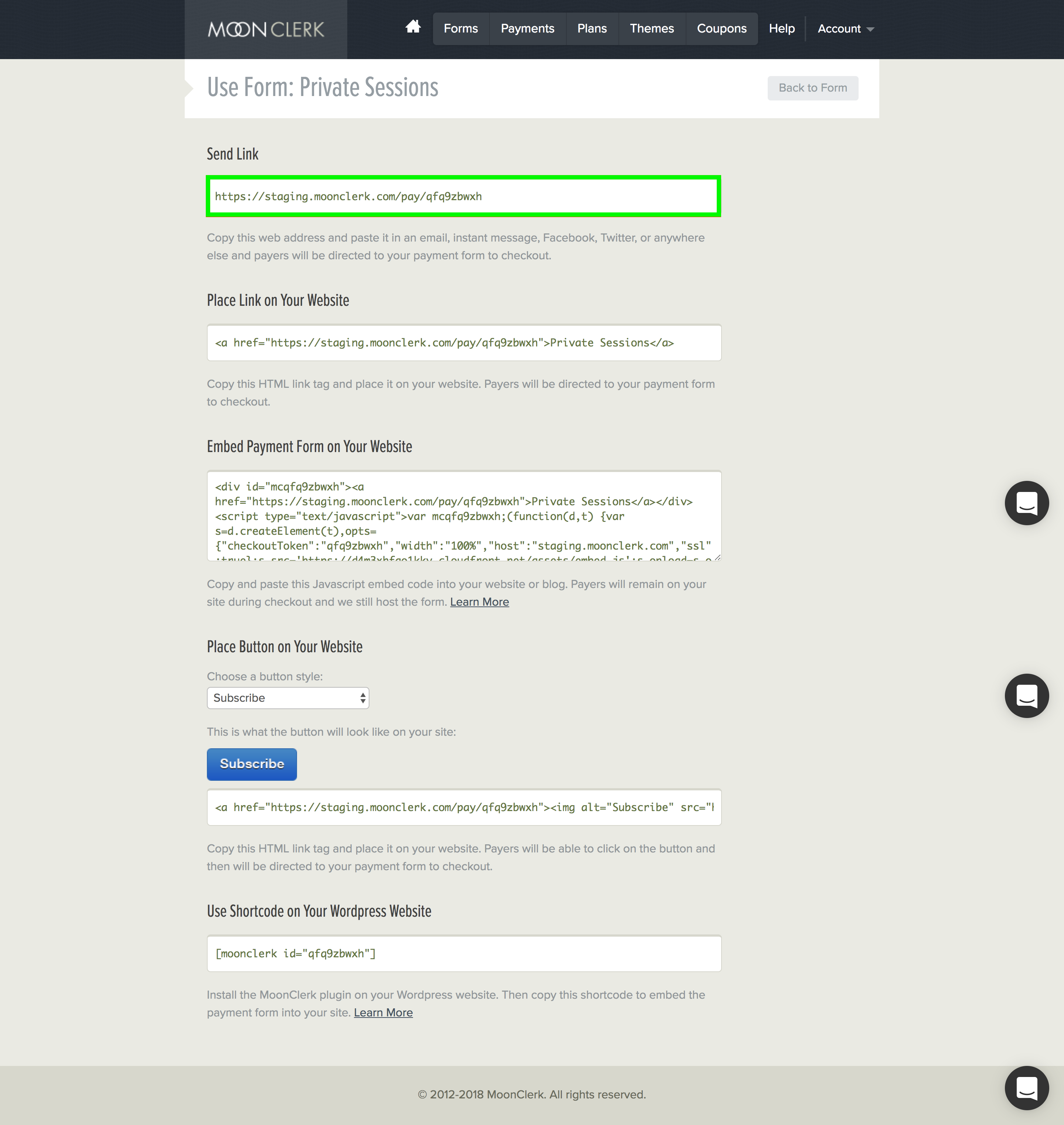 Once you have copied the link from your desired form, head over to your Wix website where you want to place the link. In this case, we'll be using a Wix button to link out to our MoonClerk recurring payments form.
To open the editor, click "Change Text" on the button you'd like to link to your MoonClerk form.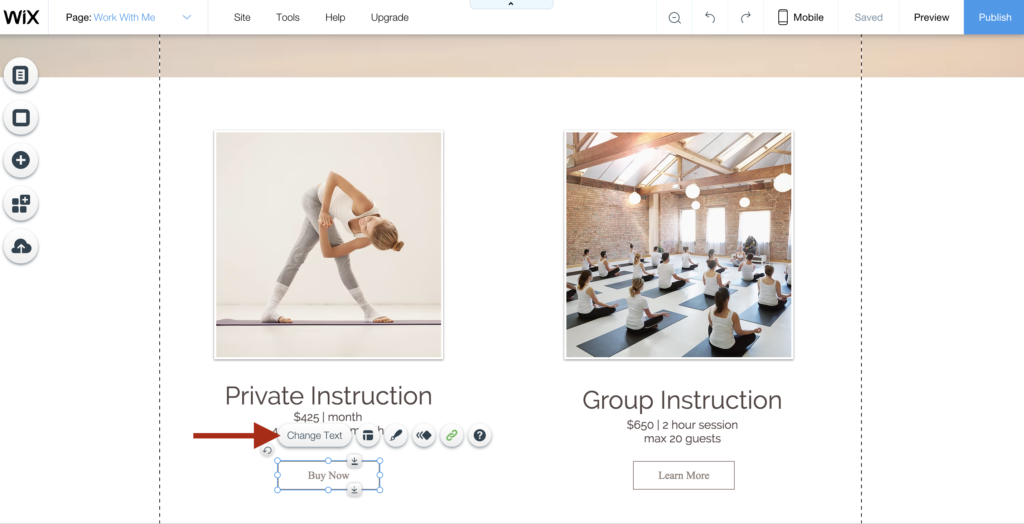 A box will appear titled Button Settings. Click the section that reads, Add a link.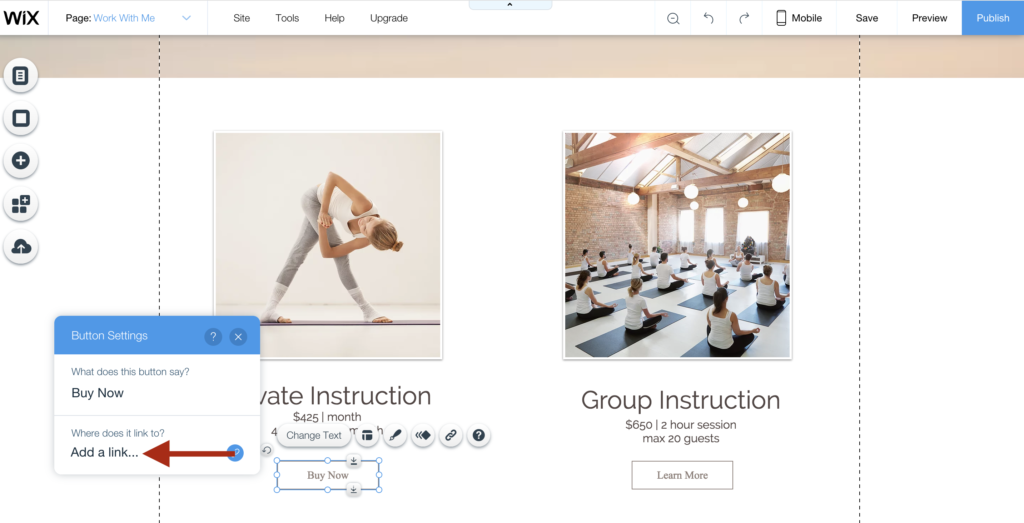 Now, a second Wix box will appear, this one titled, What do you want to link to?
You'll select the radio button labeled Web Address and then paste your MoonClerk link into the box to the left and click Done.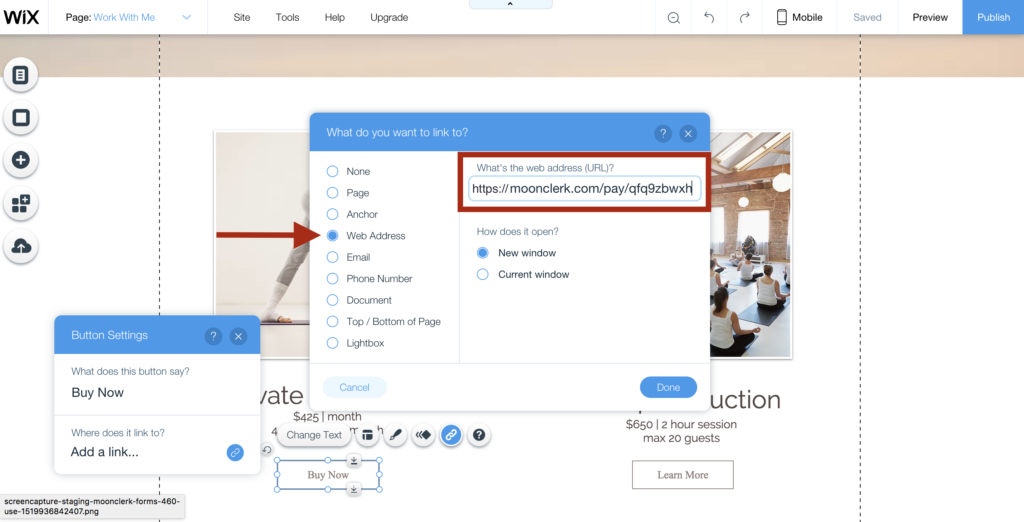 Click Save in the top right corner of the Wix page. Now you have a button linking to your MoonClerk form on your Wix website! Success! This is the form your payers will be taken to after clicking your Wix button: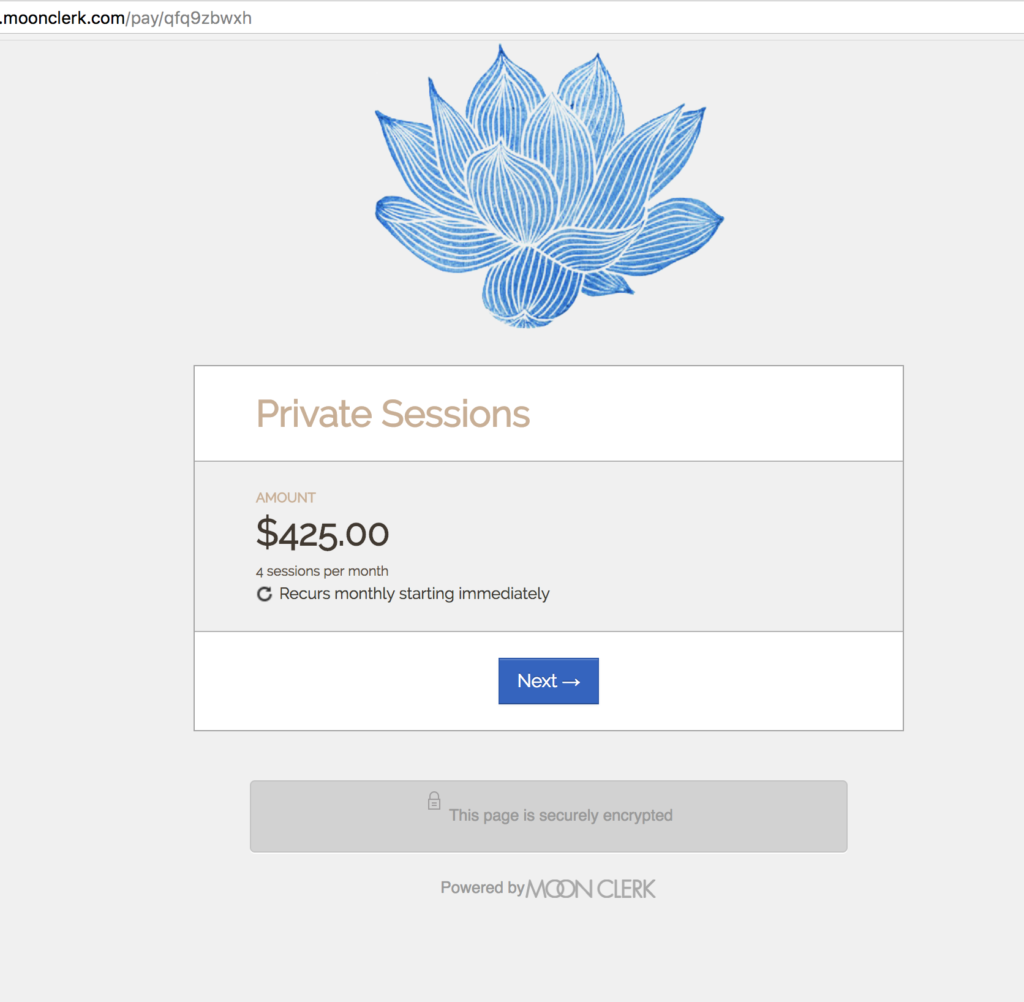 Now let's embed a MoonClerk form into your Wix website so your payers don't leave your site:
We'll start on the Use page of your desired MoonClerk form.

Copy the embed code from the Use page onto your clipboard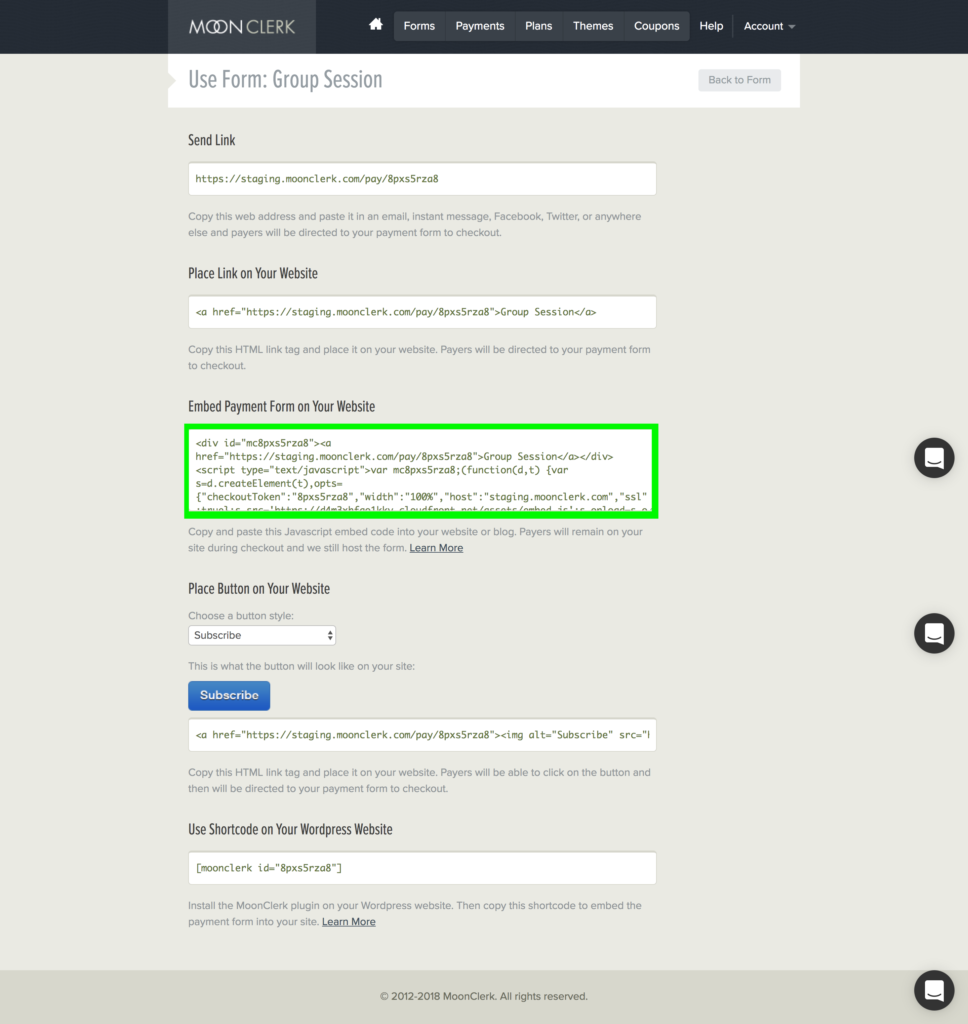 Once you have copied the code from your desired form, head over to the page on your Wix website where you want to place the form.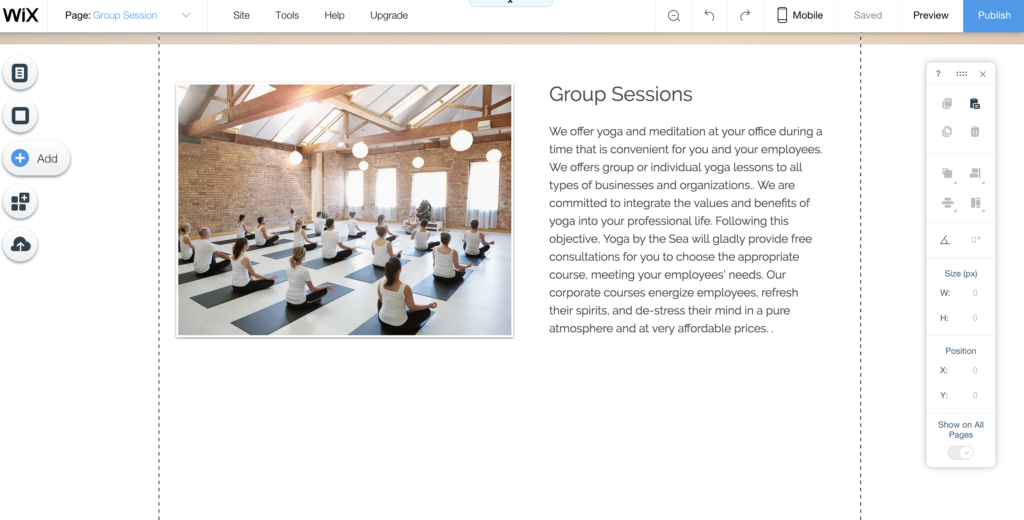 Click the Add button in the left hand bar. Select More from the blue navigation bar on the left. Then, choose HTML code.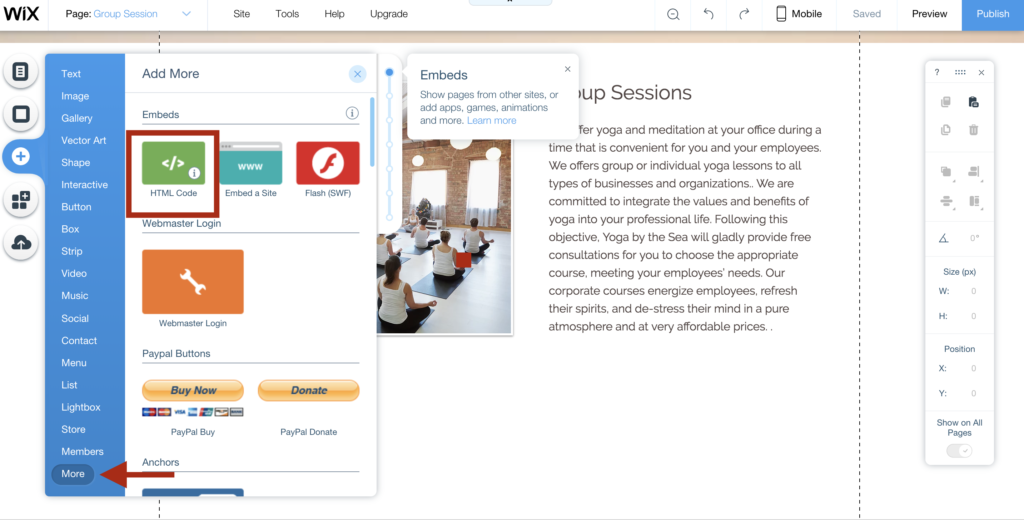 Once you've clicked HTML code, a grey box will appear on your page. Drag that box to the desired location on your page. Once positioned to your liking, click Enter Code.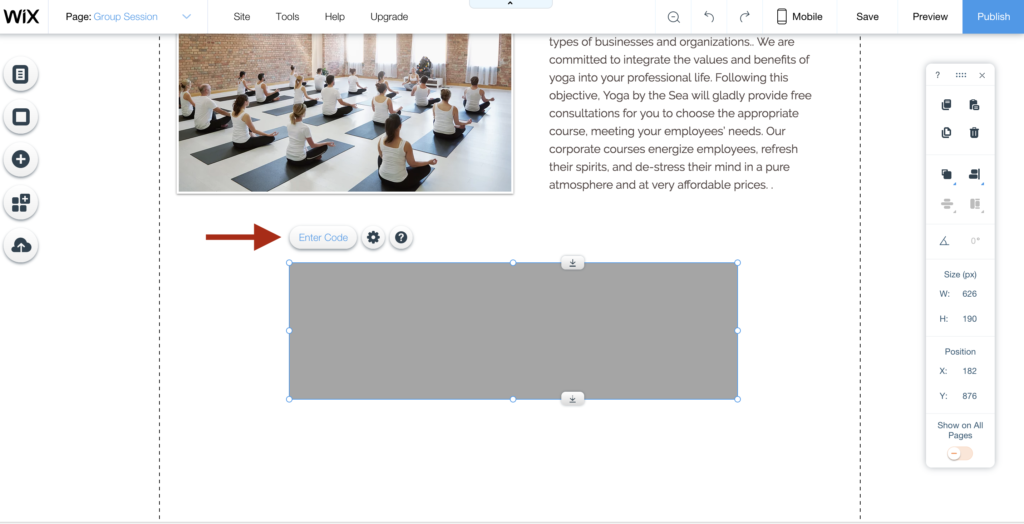 Now, another box will appear, labeled HTML Settings. Select the radio button for Code and then copy and paste your MoonClerk embed code into the box below. Click Apply.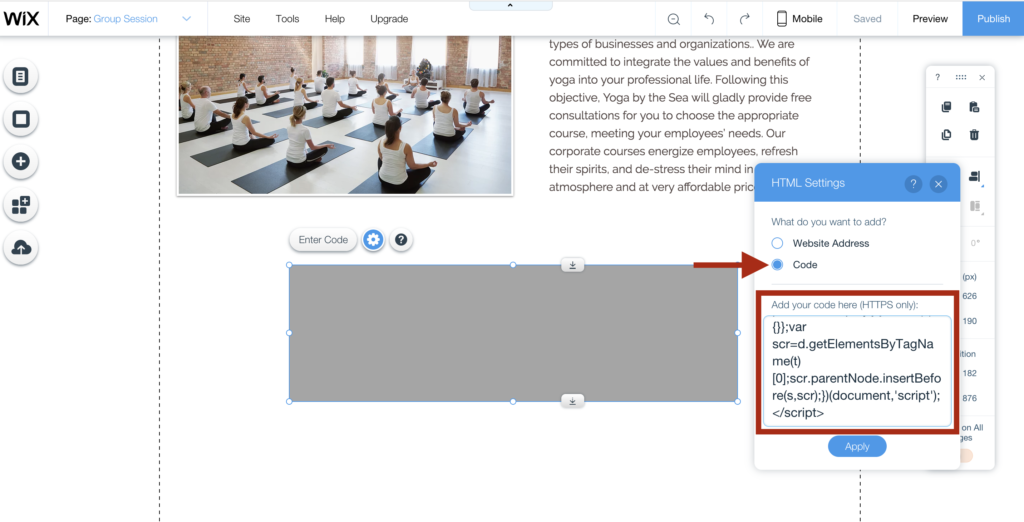 Click Save, then Publish in the top right-hand corner of the page. Congratulations! You've just embedded your MoonClerk form into your Wix website! This particular form has already received some design editing within the Theme section of MoonClerk to make it match the style of the site. Here's our finished product: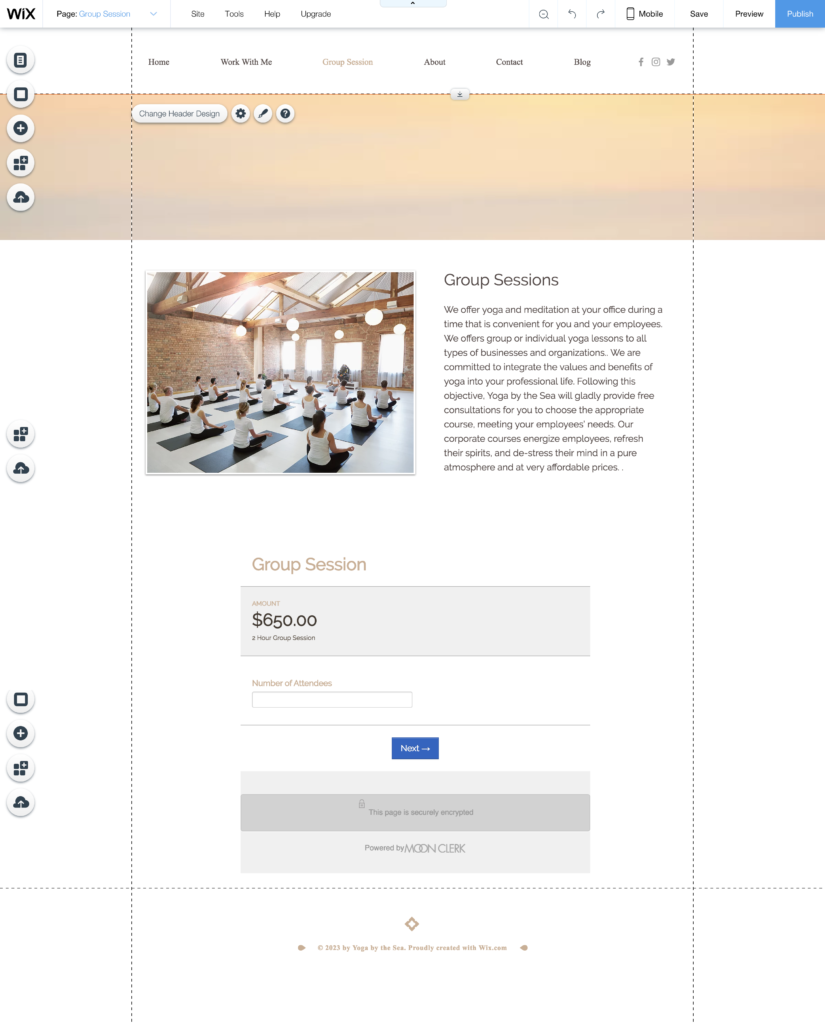 And that's how you can use MoonClerk for setting up recurring payments with Wix websites.
Keep in mind that Wix offers a great ecommerce platform. MoonClerk doesn't offer ecommerce software. We offer the ability to accept recurring and one-time payments. So, some MoonClerk customers use Wix's ecommerce system along with MoonClerk's recurring payment forms. When they need to keep track of inventory for single items they sell (and use other ecommerce features,) they use Wix for that portion of their business. Here's where they may use MoonClerk for:
1) They're a nonprofit and want to accept recurring donations
2) They're a business and want to sell subscriptions (maybe an of-the-month club)
3) They're a service business (like a gym) and want to charge customers on a recurring basis
Your customers can check out on Wix's ecommerce system for the single items and can separately check out on MoonClerk payment forms for recurring payments.
SaveSave
SaveSave
SaveSave
SaveSave
SaveSaveSaveSave
SaveSaveSaveSave
SaveSave