Business
16 Great Examples Of Gym Marketing
Dodd Caldwell
July 21, 2020

When you first open a gym, the sheer excitement of wanting to check out the new facility and equipment may be enough to draw in big crowds and even get people to sign up for their first month of membership. But how do you continue to draw in new members and keep your current members coming back?
Own or work at a gym? Our easy solution saves you time and money.
That falls within the realm of your marketing tactics. If you're not using efficient marketing, you're likely to be forgettable among your current members and you won't be interesting enough for prospective members to try out your gym.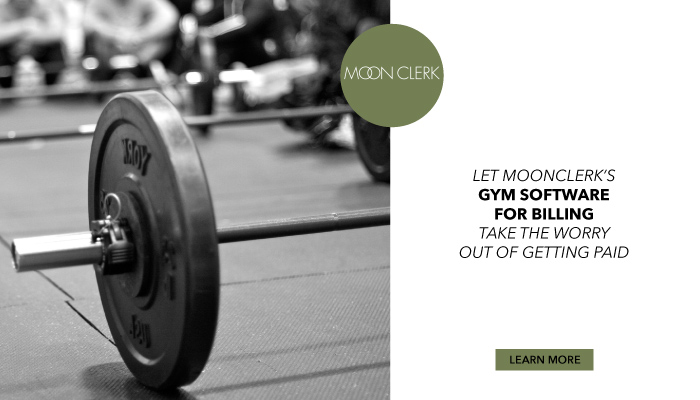 Fortunately, the internet has given new businesses tons of ways to market themselves, and most of them require less money than creating huge television, radio, or billboard campaigns. These 20 gym membership marketing ideas will get you thinking outside the box to establish a solid membership base and to draw in new members.
1. Reward Members for Referrals
Referral marketing is one of the best ways for any business to market itself. Your current members will likely find family or friends who would enjoy the gym as much as they do, which creates more meaningful, engaged memberships for your gym. Plus, your customers will reap the rewards for getting someone to join. Consider giving away a free month of membership or a cash bonus for a number of referrals.
2. Streamline Your Payment Process
Online bill pay or recurring billing is a win-win for both of you and your gym members, Your members will have a super easy way to pay their monthly membership and your gym software for billing will ensure that you get paid, on time, every month, with less time and work. Make it a point to tell your members all of the convenient ways they can pay, and offer a few options for payment periods, like weekly, monthly, or quarterly.
3. Get a Referral From Trusted Doctors
If you have a trusted relationship with a general practitioner in the area, it won't hurt to ask him or her to refer patients to your gym. Those who are overweight or at-risk for diabetes, for example, can be the best candidates for a referral. If the doctor agrees, provide the office with brochures or other take-home material that they can read for more information before they decide to join. Being backed by a trusted doctor can provide free marketing for your gym.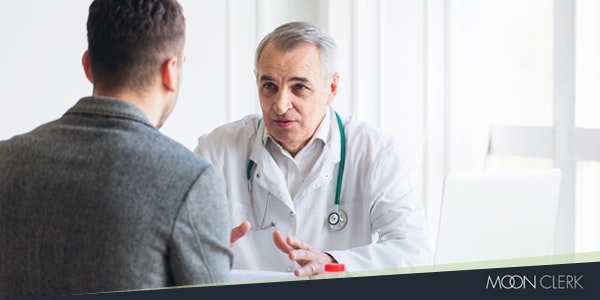 4. Summer Body Promotion
Some of the most successful gyms take advantage of promoting "Summer Body" specials. And when do they do it? After the traditional holiday season, of course! That's when people are most dissatisfied with their bodies and create New Year resolutions to get in shape. Promote a challenge on Facebook to get people motivated to join your gym and stick to their goals, from now into the summer months. Offer a cash prize or free membership at the end to the person who lost the highest percentage of weight.
5. Use a Text Code Generator For Easy Coupon Creation
If you've ever seen an advertisement for a company with a text code added for a special promotion, know that the company is doing something right. Text code specials are among the simplest ways to market your business and drive new interest. FitnessTexter is made specifically for fitness centers and gyms to turn coupons and specials into text codes. Add your best promotions to your Facebook page, e-mail advertisements, t-shirts, or whatever marketing material gets the most engagement.
6. Co-Market Your Gym
Co-marketing is a type of marketing where two or more companies act together to promote each other. Planet Fitness, for example, co-markets with the Boys & Girls Club of America and Stomp Out Bullying as part of its Judgment Free Generation campaign. Gyms can co-market with a vitamin supplement brand or fitness tracker, for example. Each company's audience will then be exposed to the other company, creating efficient marketing.
7. Gym Anniversary Special or Event
If your gym is coming up to an anniversary, why not celebrate with an anniversary event? Not only will this boost the morale of current members, but it also can show prospective members how fun and inviting your gym is. Run a special for a significant gym membership to the first 20-50 people who visit your gym for the event. Or, offer a discount to your current members for bringing, and signing up, their friends. The more people you get in the door, the more successful you can be at turning leads into memberships.
8. Create and Promote a Personal Trainer Course
Create an online course to get people excited about your gym. They can take little cost to get going, and free courses can drive a lot of traffic to your website and, in turn, to your gym. Consider making a course for fitness fanatics to become an instructor at your gym, or a course for beginners to use gym equipment safely.
9. Advertise Your Flexible Hours
People want to be members of a gym that is open during the hours they can visit. You don't have to be open 24/7, but consider extending your hours to be available on weekends and for several evening hours. Then, advertise your hours! Your gym could be missing a huge opportunity for marketing if you fail to advertise your convenient hours that makes your gym more desirable than others.
10. Create a Blog
If you don't have one yet, create a blog for your business. Blogs are becoming one of the most must-have marketing tools for businesses. Your blog may not have any content specific to your gym, yet it still can pull in your targeted audience through helpful tutorials, videos, and content. Work on building the audience of your blog so more people have exposure to your brand and are excited to learn more about your gym.
11. Weight Loss Challenge
You've likely seen weight loss challenges on social media. A gym pays a cash reward or gives a free membership to the person who wins the challenge. The gyms that do this are winning at marketing tactics because social media posts like these are the ones that get shared and spread quickly. They motivate people in a fun way, and you're likely to get tons of people interested in your gym this way.
12. Host an Event
Marketing your gym isn't just about pulling in new members (although this can help with that too!). It's also about making your current members happy. This is how you have word-of-mouth advertising that's completely free to you! Consider a member appreciation event with fun activities and exclusive discounts for members. Or, host a "New Member" event with tours of the gym, membership discounts, and trial classes. Remember to have plenty of takeaway materials, like business cards and brochures, for prospective members to take home.
13. Create YouTube Teaser Videos of Popular Classes
If you want people to see what your classes are like, you need to show them. YouTube is the perfect way to provide "teaser" videos of some of your most popular fitness classes or some of your personal trainer sessions. Promote the videos through e-mail, your Facebook page, or online advertisement. Remember, edit them in a way that makes people want to see more of your classes, rather than showing them everything. This will encourage them to visit or try out a class or two.
14. Behold the Power of E-mail
E-mail marketing is a fairly inexpensive, yet very effective, way to advertise specials. And, you can remind current members who may not use their membership much to come back and enjoy the gym. Use an e-mail creation service with targeted e-mail marketing to find the members who might need some encouragement. Get more people to sign up with your e-mail list by using a pop-up on your website with an exclusive gym membership discount when they sign up.
15. Participate in Local Health Fairs and Events (Or Create One!)
Many localities host annual or bi-annual health fairs. This is the perfect event for a gym to set up a booth, provide helpful fitness and health information, and reach out to the public. Your targeted audience will see that you work within the community and support local events, which is a huge plus from a marketing perspective. Plus, people will learn about your gym and everything you have to offer for a healthier lifestyle. If there isn't one in your community, create your own and invite other businesses to take part.
16. Weekly Featured Gym Member
You likely have loyal gym members who work hard every time they come to your gym to reach their fitness and health goals. If so, featuring them on social media and in your gym can both promote your gym and show prospective members that you value your hard-working members. Create a shareable graphic for Facebook, Twitter, Instagram, and your other social media accounts, featuring the member's picture and name. You can even offer your featured member a special shirt, water bottle, or other product, personalized with your gym's name, for close-to-free advertising!