Customers
How Anastasia Smith Uses MoonClerk's Installment Payment Features To Run Her Nutrition And Health Programs
Dodd Caldwell
March 17, 2022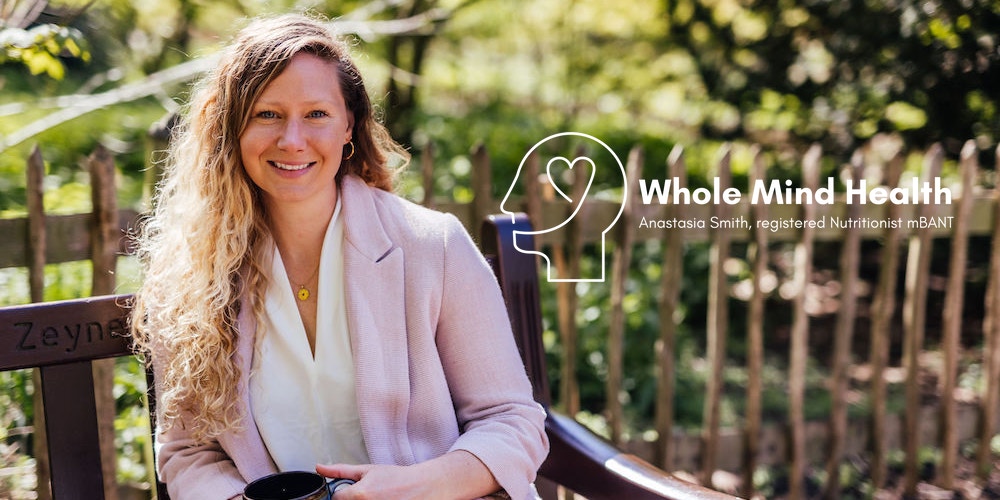 Anastasia Smith, founder of Whole Mind Health, talks with us about how being able to offer installment payment plans to her clients with MoonClerk and being able to brand her payment pages has helped grow her business.
Can you tell us a little about what you do?
I am a registered nutritional therapist who specializes in supporting people with mental health conditions. Nutrition and lifestyle are often thought not to play such an important role in the symptoms of depression and anxiety; however, research shows that this is very much not the case.
I work by taking a comprehensive medical history to understand what the person's underlying drivers are for their symptoms and use functional testing to gather more information about the person's physiology and biochemistry.
Factors such as imbalances in gut bacteria, nutrient deficiencies, blood sugar imbalances and chronic inflammation and stress can play huge roles in mental health and can often only be addressed through diet and lifestyle, which is where I come in!
What are your day-to-day responsibilities?
I dedicate most of my time to taking consultations, writing nutrition plans and supplement programs, social media, researching, and studying.
How did you get started?
I began Whole Mind Health just under a year ago when I realized that mental health was the area I wanted to exclusively focus on. I had been practicing as an NT for a number of years and had previously worked for an organization called Food for the Brain, which provided the foreground for my knowledge and interest in nutrition for mental health.
What have been some key factors in growing your business?
The main key has been the development of my signature programs, which is how I work with my clients, as well as the re-branding of my business to exclusively focus on mental health.
What do you use MoonClerk for?
I use MoonClerk to take payments for my consultation programs.
What made you finally decide to use MoonClerk?
My business coach recommended MoonClerk to me.
What was your experience when getting started with MoonClerk?
Getting started with MoonClerk was super easy and straightforward to start integrating into my business.
What specific feature do you like most about MoonClerk?
I love the way that I can design the checkout pages to match my brand with the different customizable themes. I also love that with the automated recurring payments, I don't have to remind my clients about payments coming due.
How has MoonClerk improved or helped your business?
MoonClerk gives me a professional image when I'm taking payments and it allows me to offer installment plan options, which is great for my programs.
Would you recommend MoonClerk to others?
Absolutely. I recommend MoonClerk because it's so easy to set up installment payment plans, to have automated reminders sent to clients, and to brand the payment forms.