Customers
How Andy Potts Racing Grew 450% In 2 Years While Using MoonClerk To Process Payments
Dodd Caldwell
July 21, 2020

Professional triathlete, Andy Potts, talks to us about how he uses MoonClerk to process payments for his triathlon coaching business, growing by 450% in 2 years and freeing up 2 of his employees to focus on sales and marketing rather than handling administrative tasks.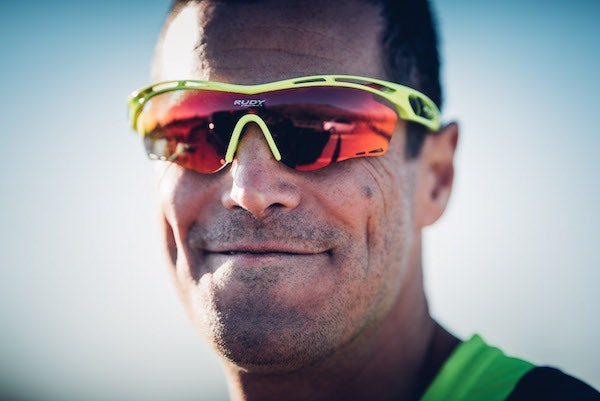 Can you tell us a little about your business?
I am a professional triathlete and my organization, Andy Potts Racing, manages my racing career as well as an endurance sports team of athletes.
What are your day-to-day responsibilities?
My primary responsibility is to be the best father, husband, athlete, and brand ambassador for my sponsor partners. On a daily basis, I work with my marketing team to ensure we are activating on behalf of all of our sponsor partners both digitally and onsite at events, that we are communicating effectively and managing the coaching of our athletes, and that we are creating and selling the best equipment and clothing for our business.
How did your organization get its start?
The organization was the brainchild of myself and my long-time friend and business partner, Daniel Brienza. We talked for years about how I wanted to be more than an athlete, how I wanted to share my experiences and lessons with the community, and how I really wanted to help grow the sport of triathlon in a major way.
What have been some key factors in your business's growth?
Like any successful organization, it comes down to vision, drive, attitude, and effort. We have a strong team in place that spends countless hours driving towards our vision, is very in-tune with our customer base and their needs, and is constantly challenging themselves and those around them to push their personal potential and our organization's potential.
What do you use MoonClerk for?
We use MoonClerk to process payments for our coaching services, e-commerce site, and to manage payments for our camps and clinics we run throughout the year.
Before MoonClerk, did you use another payment system?
Yes, we used PayPal Pro. MoonClerk was a more seamless solution.
What made you decide to use MoonClerk?
We decided to use MoonClerk because of the simplicity of the product, the integration with SquareSpace, and the reasonable pricing structure.
What do you like about MoonClerk?
MoonClerk was seamless, simple, and easy to learn. I really like the online dashboard as I find myself on it daily working through different things.
How has MoonClerk improved or helped your business?
MoonClerk has helped us scale our business quickly; growing by over 450% over the past two years. The efficiencies we have gained through MoonClerk have allowed us to shift two roles within our organization from managing development and payment processing systems to sales and marketing; which is leading to even more gains!
Any advice for others who are in similar industries?
If you are looking for an all-in-one solution for payment processing, MoonClerk should be at the top of your consideration list.