Customers
How BJC Branding Automated Their Back-Office With MoonClerk
Dodd Caldwell
July 21, 2020
Bryan Caplan, CEO of BJC Branding, talks with us about how moving away from manual invoices to using MoonClerk's automated billing system has saved his business countless hours in back-office work.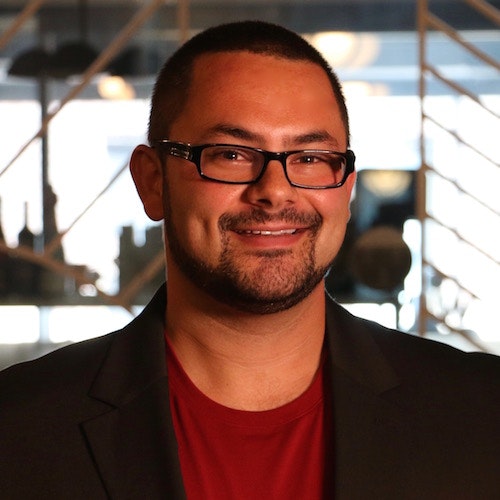 Can you tell us a little about BJC Branding?
BJC Branding is a digital marketing agency with offices in Boston and Tampa. Our primary focuses are email marketing, web design, and local search listings and reviews.
What are your day-to-day responsibilities?
As CEO, my primary focus is finding new strategic alliances, trusted partner vendors, and lead generation opportunities. I also head up our sales department. In addition, I work with our COO to ensure we're maintaining high levels of customer satisfaction while identifying new processes and procedures to streamline our internal resources.
How did your business get started?
We began BJC Branding originally out of adversity. After the market meltdown, I was out of a job and newly married. I had to make a change. So, I decided to take everything I learned from working in the digital marketing industry and turn that into an opportunity. Things started off slow and bumpy, but once I began presenting for Constant Contact, sales picked up. I then partnered with Jake Burns who had his own company and together we've built the business to nearly $1 Million a year in sales.
What have been some key factors in growing your business?
Frequency. Consistency. Meaning. These are the things we strive for as a digital marketing team. We look to engage client leads and customers on a frequent basis with consistent messaging that holds meaning and drives engagement.
I have also found that partnering with great companies like Constant Contact and becoming a national presenter for Google gives our company the credibility it needs to clients, big and small alike. That's why we were so happy to find Moonclerk. The platform has been a perfect match and much-needed addition to our team. I cannot begin to say how many hours MoonClerk's automated billing system has helped us save.
What do you use MoonClerk for?
We use Moonclerk for nearly all of our individual and recurring client payments. We began with Moonclerk out of necessity. Previously, 75% of our billing was handled by Constant Contact. After they brought their outsourced email marketing service in-house for cost savings, we needed to find a way to easily and inexpensively keep track of hundreds of clients. If we didn't find Moonclerk, we would have likely lost clients due to billing issues and spent needless hours on invoicing.
Before MoonClerk, did you use another payment system?
Previously, we used QuickBooks, but it just did not provide the seamless integration or features we needed for professionalism. The biggest problem we hit was in having the whole team know who was paid in full and who wasn't. It created this revolving loop of questions and inconsistency. We no longer have that issue with MoonClerk. It also opened us up to liability by handling clients' credit card information.
We still use QuickBooks for bookkeeping, but we no longer use the platform for billing. We made the move to MoonClerk because it was so much easier to create branded payment pages and keep track of discount codes, various services, and give our team piece of mind. It also reduces our liability in handling credit card information.
What made you decide to use MoonClerk?
We chose it because an associated business of ours, Privy.com, used the platform. MoonClerk integrates perfectly with our Squarespace site and it is easy to use. Basically, MoonClerk's platform checked all of the boxes we needed to drive consistency in payments and real-time team notifications.
What was your experience when switching and getting started with MoonClerk?
MoonClerk was very easy to learn. I don't recall having anything more than basic questions that were easily overcome.
What do you like about MoonClerk?
I love how easy MoonClerk is to scan accounts for payments – who paid, whose card failed, and even how to refund. The platform has been impressively easy to use, while providing all of the power to handle a range of coupon codes, service types, and implementation needs.
How has MoonClerk improved or helped your business?
The two main ways Moonclerk has supported our business is through the automated payment system and time savings. By knowing who has paid and who had an issue with their payment, we can either continue delivering service or quickly resolve the issue, respectively. That saves internal time as well as time with clients who may be behind on a payment.
Any advice for others who are in similar industries?
Simplify. Stop using an individual invoice for every transaction. Find ways to automate billing across your client base. That is true even if you must reduce pricing. The time savings and payment headaches you save will easily make up for any discounts you need to provide.