Customers
How Clothed in Hope Uses MoonClerk To Increase Donation Frequency And Donor Base Size
Dodd Caldwell
July 21, 2020

Amy Woodell Bardi, Founder and Executive Director of Clothed in Hope, talks with us about how using MoonClerk's payments forms to accept donations online helped increase both her donor base and increase donations from her existing donors.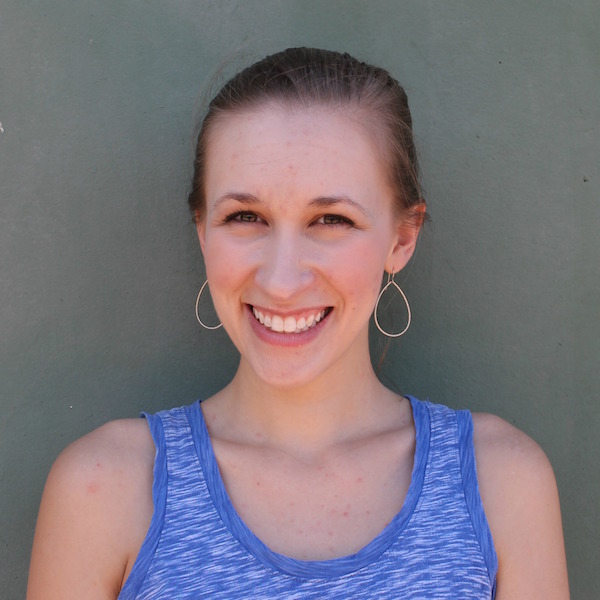 Can you tell us a little about Clothed in Hope?
We run a women's empowerment program in Lusaka, Zambia focused on life-skills education in sewing and entrepreneurship. We empower through education and economic opportunity for a lasting impact in the lives of women and in their communities.
What are your day-to-day responsibilities?
I manage the Zambia side of operations, ensuring our program is running smoothly for our "students" with the help of 8 local staff members in-country. I also lead fundraising and awareness-raising efforts in the US through crowdfunding campaigns, our intern/volunteer program, product sales, social media marketing, and more. I am the web developer, blogger, dreamer, doer, product photographer – just to name a few. I get to learn a lot through the many hats I wear in our small nonprofit.
How did you get started?
I founded Clothed in Hope in 2011 as a junior at the University of South Carolina after a 6-week trip to Zambia opened my eyes to the need and opportunity to empower women through fashion, playing an active role in orphan prevention in impoverished communities.
What have been some key factors in growing your business?
Our online presence has fueled much of our growth. We love connecting with others through social media platforms, email, and through communications on our website and online newsletter. Having people come alongside us who share our vision and passion for development and empowerment in Zambia has enabled us to grow our program over the years. Specifically, growing our monthly donor base, our HOPE Club, enables us to continue our programming month-to-month through the faithful commitment of regular giving.
What do you use MoonClerk for?
We use MoonClerk to accept donations online – both monthly and one-time. We also use MoonClerk for campaign-specific donations as needs arise.
Before MoonClerk, did you use another payment system?
We used PayPal and Rally before MoonClerk. The major issue we had with these other platforms was the ability to customize forms and create a giving platform better suited for our nonprofit work.
How did these problems affect your business?
When buttons are unclear (or unsightly), and forms are vague, our donors find it difficult to donate, and some turn away before completing a long and/or complicated process. We want to make it as easy as possible for people to join our cause in Zambia.
What made you decide to use MoonClerk?
We loved the appearance of MoonClerk's forms and buttons, and the ability to customize forms based on our usage of them. We were able to create a form specific for one-time givers and a form specific for HOPE Club members (monthly donors), which was what we wanted to do for years. Since we don't have a huge budget or access to professional web developers, MoonClerk helped us achieve a professional look with donor-friendly features on a budget.
What was your experience when switching and getting started with MoonClerk?
We found it so easy to make the transition to MoonClerk, and even wish we'd done so much earlier. We immediately received positive feedback from donors about their great experience using built-in forms without being re-directed to multiple web pages.
What do you like about MoonClerk?
We love the appearance, the ease in building forms, the ease of access for our donors, the dashboard management feature, and the company's attention to our needs as a nonprofit.
How has MoonClerk improved or helped your business?
We have seen our donor base grow since transitioning to MoonClerk. People who felt uneasy using other platforms (due to potential security issues) now feel comfortable using this new giving platform from MoonClerk. We have seen a substantial increase in new donors, as well as more frequent donations from previous givers.
Any advice for others who are in similar industries?
Make it the easiest you possibly can for people to get involved and donate to your cause. We should be welcoming and accommodating to people who share our passion and want to partner financially with us, rather than creating a difficult and off-putting experience for them. For us, this ease of use for our customers through MoonClerk also created an ease of use for our staff, making for an enjoyable transition for all.
Learn more about how MoonClerk can help your nonprofit accept donations online.