Customers
How Creative Purity's Profitability Grew By Switching From Manual Invoices To Recurring Payments With MoonClerk
Dodd Caldwell
July 21, 2020

Travis Ruskus, founder of Creative Purity, talks with us about his business' growth after he decided to stop sending one-off invoices to clients and switched to setting his clients up on recurring payments using MoonClerk.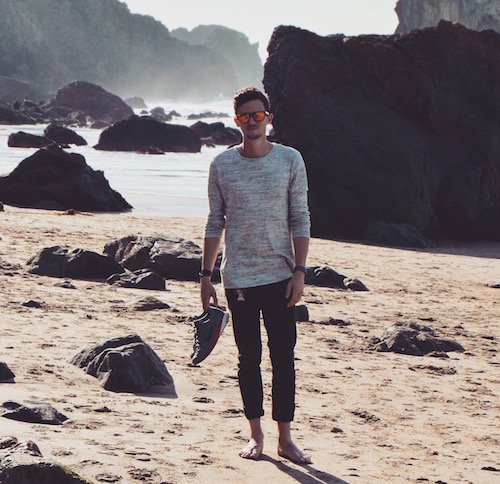 Can you tell us a little about Creative Purity?
Creative Purity is a digital creative agency that helps entrepreneurs innovate their message and connect with their audience.
What are your day-to-day responsibilities?
I consult with my clients and help them with any bottlenecks in their user flows and marketing campaigns. Then I can get my hands dirty with new projects that need to be completed.
How did Creative Purity get its start?
One morning I got out of bed, made some coffee, looked out the window, and made the decision to start the agency.
Making the leap to work for myself was a big one, but one that just felt so natural. I love helping people make their dreams come to life and get real results from their initial idea. With the way technology has dramatically evolved to help us all become more connected, it has transformed how easy it is to create really great things.
What have been some key factors in your busines's growth?
I got started by asking friends and family about how I could best help them. From there, 3rd party referrals started to come in. The health of my business depends on word of mouth. High quality work, authenticity, and positivity are traits that have helped me grow and are definitely traits that my best clients carry.
What do you use MoonClerk for?
I use MoonClerk for weekly subscription payments and larger bulk payments. Everyone has different budgets to work with, so it's nice having a subscription system that can be flexible to meet my customers' needs.
Before MoonClerk, did you use another payment system?
I used Quickbooks to invoice people every week. It was nice to get paid, but it was just so unnecessarily repetitive.
The problem I had in my own experience of sending invoices manually was due to the person I sent them to. Either they forgot to pay the invoice or I had to wait longer than I wanted for them to pay it online. And, once they paid, it took 4-5 days for the money to be deposited into my account.
How did these problems affect your business?
Manually sending invoices was a huge time suck and I had to spend more time worrying about making sure I got paid, which ultimately led to taking less creative risks and limiting the amount of projects I could take on.
What made you decide to use MoonClerk?
I wanted a subscription payment form that I could easily embed onto my Squarespace site. It's all about what's easiest for my clients to use and what doesn't involve me having to get dirty with API keys and custom coding. Efficiency and security for everyone is essential.
What was your experience when switching and getting started with MoonClerk?
It was great! MoonClerk was so easy to use and it did exactly what I wanted it to.
What do you like about MoonClerk?
Because MoonClerk works so well I have more time and energy to focus my attention on more important tasks at hand. It takes a ton of momentum to get an idea off the ground and I have to make sure that I don't waste both my client's energy and my own energy.
How has MoonClerk improved or helped your business?
Since switching to MoonClerk, business profitability has been climbing in the past year, but the most valuable metric to me is TIME. With MoonClerk I have more time and my clients have more time, and we can spend it doing the things we love.
Any advice for others who are in similar industries?
Subscription payments are definitely the way to go as we all head towards the future. If you can consistently provide value for others with your product/service, then they would love to continue paying you. When both parties focus less on each transaction and put more attention on long-term value, everyone wins.