Customers
How CrossFit Abellire Grew 600% In 7 Months After Switching To MoonClerk
Dodd Caldwell
July 21, 2020

Franklin Steck, owner and head coach at CrossFit Abbellire, talks with us about he switched from manually invoicing his customers to using MoonClerk to automate his payment system and then grew 600% in 7 months.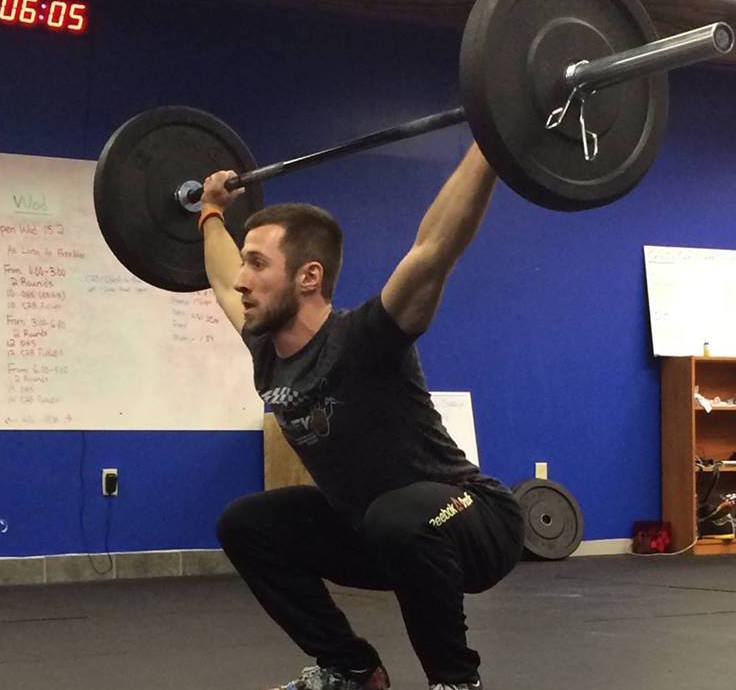 Can you tell us a little about CrossFit Abellire?
We are a CrossFit affiliate located in Collegeville Pennsylvania. Our gym's number one mission is providing our members the education, the training, and the support that it takes to develop and maintain a healthy lifestyle and a high quality of life.
We hold roughly 5 group classes daily where we give an extremely hands-on approach to coaching, running our members through guided warm-ups, movement and technique progression, as well as a workout of the day. We primarily offer group classes, in addition to nutrition programs, and other specialty programs such as flexibility classes and kid's only classes.
What are your day-to-day responsibilities?
I am owner and head coach here at CrossFit Abbellire. I like to say that I wear many hats when it comes to the various roles that I fulfill each day! From writing the workout of the day each day and putting together a cohesive fitness program, to organizing our coaching schedule, designing and maintaining our website, to tidying up the bathroom – all fall under day-to-day tasks.
How did you get started?
Without initially having a physical location, we started running classes outside utilizing a local park during the summer of 2014. With just four extremely loyal members (including my mom), we managed to hold classes three times a week on Monday, Wednesday, and Friday nights. Combining the unwavering support from our members, and a "years-in-the-making" burning passion to open my own gym, we found the right place at the right time and opened full time in our very own facility.
What have been some key factors in growing your business?
People! By far, the single most important part of our growth has been the
people. What I mean by that are the numerous incredible members that we proudly coach and have within our community. The greatest investment that has continued to pay off has been in those who make up our community. At CrossFit Abbellire we believe that spending the time to show care, support, and appreciation for our members is the single most important growth factor. Taking that extra time to stay and talk with someone after class about their progress, or messaging someone after hours and letting them know you're proud of them, are all some of the small things that manifest themselves into a strong sense of belonging in our community.
This in itself has resulted in much of our growth, not only in the form of membership retention, but also in the form of referrals and numerous friends and family of our members also joining us over time.
Another huge key factor is in an important business philosophy. We believe that in the end, it's not about the money. Yes, the money is our lifeblood and we need to maintain the influx of it, but it is not the reason why Abbellire exists. Focusing on truly working to make the lives of our members better has been our number one intention and end goal since the beginning. This has allowed us to focus more on delivering an exceptional product, as opposed to only looking to find ways to profit the most off of the people who value and trust our guidance. Integrity is an extremely important core value at Abbellire.
What do you use MoonClerk for?
MoonClerk has been a fantastic solution for our payment processing, specifically for our monthly recurring membership options, as well as various other payment plans.
Before MoonClerk, did you use another payment system?
We dabbled in the dark ages of cash and check for far too long before making the switch. The hassle of needing to regularly hunt down members for their monthly membership payments was stressful, awkward, and frankly, made it difficult to keep track of our income and when members needed to pay.
How did these problems affect your business?
The largest issue was that a member's monthly payment would run out and it would be time for their rebill. Human nature imparts that we forget things often, in which case gym membership was not left untouched! Members would accrue stretches of unpaid time in which they essentially took our classes for free.
What made you decide to use MoonClerk?
MoonClerk was one of the options I had found during a search for an online payment system. The system was well polished, easy to use and understand, as well as having a flawless integration system into our website.
What was your experience when switching and getting started with MoonClerk?
The switch was simple enough that even someone with little internet or web experience could use it. Payments were instantly charged to member's credit cards and began them on perfectly consistent monthly recurring memberships. There were no hiccups during the entire process of the switch.
What do you like about MoonClerk?
MoonClerk offers a payment system that works flawlessly, rates highly in ease of use, and allows me to not have to worry about membership payments. All I need to do is acquire a member on my end, and MoonClerk takes care of the rest with their system.
How has MoonClerk improved or helped your business?
MoonClerk has made our 600% growth rate over 7 months a much simpler and hassle-free process. We are extremely grateful for what they provide, and at a fair price on top of it all.
Any advice for others who are in similar industries?
Coming from the perspective of a membership based business owner, I would recommend MoonClerk's services to anyone who has a similar system of operation. Being able to easily keep track of all of our income and just about guarantee on-time and consistent monthly payments has been a huge time and life saver!
If you run your own CrossFit Box, learn how MoonClerk can serve as your CrossFit software for billing.