Customers
How Dan Smigrod Grew The "We Get Around Network" To 15K Members With MoonClerk
Dodd Caldwell
10 minutes ago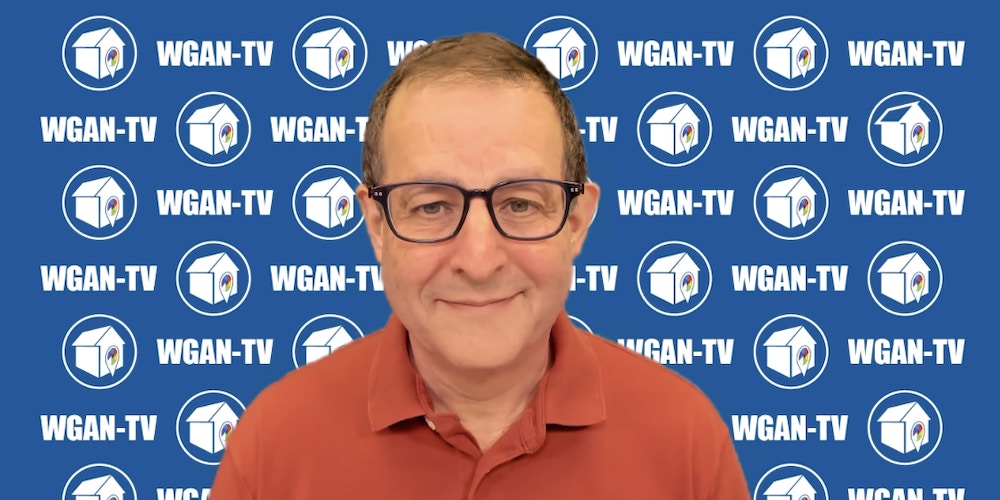 Dan Smigrod, founder of We Get Around Network (WGAN), talks with us about how using MoonClerk to help set up payment plans with his network has helped him grow to over 15,000 members.
Can you tell us a little about what your business?
WGAN is a Community of 15,000 real estate photographers and real estate agents in 140+ countries that offer 24/7 open house virtual tours (or photographers researching virtual tours for real estate, construction documentation, travel/hospitality and/or insurance claim documentation.) WGAN-TV is the live, companion podcast to help the WGAN Community succeed faster. Since August 2014, there have been 85,000 posts among 14,000 topics – giving/getting help – in the WGAN Forum.
WGAN offers freemium Membership (free and paid Membership plans). Additionally, 3D/360 camera companies, virtual tour platforms and 3rd party service providers can join WGAN at various sponsorship levels to engage with the WGAN Community.
What are your day-to-day responsibilities?
As the Founder and Managing Editor of the We Get Around Network Forum (and Host of WGAN-TV Live at 5), nearly all my time is focused on helping the WGAN Community succeed faster. This includes writing, creating and/or curating content of interest to our Members and Visitors. WGAN Team Members are located on three continents.
How did you get started?
In July 2014, after a 20+ year career in television and entertainment marketing, I was among the first to buy a Matterport Pro 3D Camera (that enables me to create 3D virtual tours). Matterport was the first company - along with its camera and virtual tour platform - to enable easy, fast and affordable 24/7 open house virtual tours to help real estate agents win more and bigger premium listings more often. I started the WGAN Community to give/get help with Matterport. Today, there are 170+ 3D/360 virtual tour platforms/software and 50+ 3D/360 cameras. While our Community is Matterport centric we now also discuss other platforms and cameras such as Cupix, EyeSpy360, Google Street View, iGUIDE, GIRAFFE360 and Tourbuzz powered by Urbanimmersive.
What have been some key factors in growing your business?
Within a year of launching the WGAN Forum, companies started reaching out to WGAN to locate photographers that offered Matterport 3D tours. Recognizing an opportunity for a marketplace to connect real estate agents that needed Matterport 3D tours and real estate photographers that offered Matterport 3D tours, WGAN launched the WGAN Referral Network.
What was your experience when getting started with MoonClerk?
I am thrilled that we used MoonClerk + Stripe from day one to launch WGAN Memberships. While I liked the easy-of-use of no coding; our WGAN Forum tech likes MoonClerk's under-the-hood code that he can integrate online.
We received our first paid WGAN Member (subscription) in August 2015 via MoonClerk paired with Stripe. Since launching the WGAN Referral Network, we have processed thousands and thousands of payments for WGAN Members.
What do you like most about MoonClerk?
Everything! That said, if I had to pick the top three reasons that I love MoonClerk:
1) The ease of creating various payment plans. As a small business owner, I am the WGAN team member who creates all the WGAN Membership plans. As a non-coder, I love how easy MoonClerk makes it to create branded, month-to-month and annual subscription plans with (and without) coupon codes for our various Membership levels (and other variations, including collecting name, company name, etc.) - in seconds! While we have less than 10 primary payment links at any one time, since 2015 I have created nearly 370+ variations.
2) MoonClerk's privacy and security with credit cards. I love that WGAN does not need to see, know, or store credit card numbers. (WGAN customers probably like that too.)
3) MoonClerk's Customer Support. While I rarely need help with MoonClerk (because it is so easy and intuitive to use), when I do reach out to MoonClerk's support team, the help is fast and spot-on.
The combination of MoonClerk and Stripe makes accounting super-easy for our bookkeeper. And, I like that it is easy to create MoonClerk reports by WGAN Membership type.
Would you recommend MoonClerk to others?
I reached out to the co-founder of MoonClerk recently to give him a shout-out about how the WGAN success story would not have been possible without MoonClerk paired with Stripe and that I was happy to chat with potential MoonClerk customers who were thinking about getting started with MoonClerk. It was a super-easy decision in 2015 to go with MoonClerk. Plus, now - like then – the MoonClerk's pricing models is reasonable and understandably adjusts as WGAN grows. With all the neat MoonClerk enhancements since 2015, it's a no-brainer to get started with MoonClerk today.