Customers
How Digital Performance Marketing Group Regularly Saves 6 Hours Of Administrative Work By Using MoonClerk
Dodd Caldwell
July 21, 2020

Jeff Hixon, cofounder of Digital Performance Marketing Group, talks with us about how automating his client billing with MoonClerk helps save 4-6 hours per month in administrative tasks.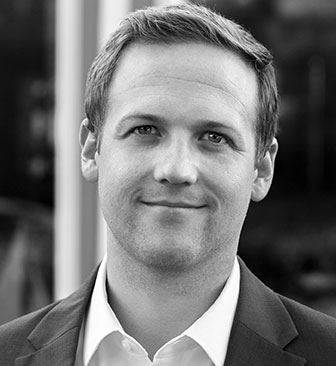 Can you tell us a little about what your organization does?
Digital Performance Marketing Group creates beautiful, high-performance websites and efficient digital advertising. We have a unique results-based approach and a no-fat organization to provide our clients the best service ever at a price they can afford.
What are your day-to-day responsibilities?
As a principal, I wear a lot of hats. All principals are responsible for new business in both prospecting and sales activities. We also directly handle account relationships with our clients. Lastly, we design, analyze, and optimize our clients' advertising and websites to extract the most value possible for our clients.
How did your organization get its start?
After growing and selling a popular e-commerce brand, we wanted to offer the digital design and growth talents we had mastered to other businesses. So many businesses are behind on digital basics. We saw the value first-hand and started by offering that to contacts we made in e-commerce. My co-founder met with me over lunch and asked me what we should do next. The rest is history.
What have been some key factors in your business's growth?
Ultimately the key factor for our success is providing client satisfaction. While we realize it is impossible to please everyone all the time, most of our clients stay with us for many years and love the results we bring them. Most of our clients come from introductions and our relationships with current clients.
What do you use MoonClerk for?
We use MoonClerk for recurring billing. It has saved us a lot of time each month instead of us manually processing payments.
Before MoonClerk, did you use another payment system?
Before MoonClerk, we directly used Stripe, the payment processor we are still with. The problems we ran into with Stripe were customizing the payment plans, white-labeling for client end-users, and creating flexible recurring billing plans. MoonClerk has made this much easier for us. Irregular and manually billing each month was a drag, especially as we grew.
What made you decide to use MoonClerk?
MoonClerk integrated easily with our website, it was easy to set-up and use, and so far it has provided for 98% of our needs.
What was your experience when switching and getting started with MoonClerk?
I was able to figure out how to get started myself and one or two support documents. It is very intuitive. Within the same day, we were up and running.
What do you like about MoonClerk?
We like the simplicity and intuitiveness of using MoonClerk and the ability to customize and white label in the cases when it is end-user facing.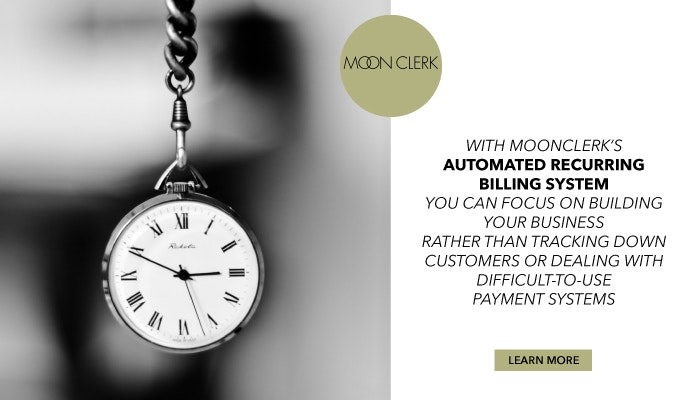 How has MoonClerk improved or helped your business?
We save approximately 4-6 hours per month of unpleasant administrative tasks by using MoonClerk.
Any advice for others who are in similar industries?
Like MoonClerk, there are so many pre-built business solutions out there offered at a very reasonable rate. Automating administrative tasks frees up time to focus on growth and design—or finding great professional partners like Digital Performance Marketing Group to help. 😉