Customers
How Engraph Grew Its Monthly SaaS Revenue From 0% To 60% With MoonClerk's Help
Dodd Caldwell
July 21, 2020

Tim Hibbard, cofounder of Engraph, talks with us about how he switched to using MoonClerk as the recurring billing provider for his Software as a Service (SaaS) business.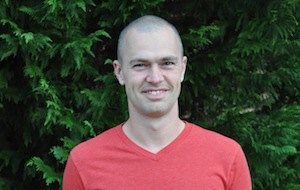 Can you tell us a little about Engraph?
We provide desktop and mobile software that is used by non-emergency medical transportation and paratransit companies. Our software manages everything from validating and organizing the riders and their information to managing route efficiency so companies can save money on gas to generating end-of-lifecycle reports for collecting funding from Medicaid or FTA.
What are your responsibilities?
I am the managing partner, lead developer and (pretend) CFO.
How did you get started?
In 1999, my partner Kyle and another original founder responded to an RFP to manage paratransit routes. The software was built for that first client, Red Cross of Grand Rapids, and they are still using (a much updated version of) our software.
What have been some key factors in growing your business?
People tend to make buying decisions online, even for enterprise software. We focus the majority of our marketing efforts on online ads.
What do you use MoonClerk for?
We have monthly SaaS clients. The sign up process is tied into MoonClerk, so the client creates a recurring plan as part of the sales cycle.
What made you decide to use MoonClerk?
It was a no-brainer. It was exactly what we were looking for and a huge bonus that it is being created right here in Greenville.
What was your experience when switching and getting started with MoonClerk?
It's just so easy. We already had Stripe for our Xero integration, so we just pasted in a couple API keys and had our first recurring plan within days of getting started.
What do you like about MoonClerk?
It is just as simple to use as it is powerful to handle all our edge cases. Clients feel comfortable with the transaction. We are able to embed the payment forms right into our website. I like the email notifications at every step. It keeps me informed at all times.
How has MoonClerk improved or helped your business?
MoonClerk has changed so much for us! Over the last three years our monthly SaaS clients have gone from 0% of our revenue to over 60%. Treating these clients the same as off-the-shelf clients wasn't working. Generating and delivering monthly invoices, then tracking payments and following up on overdue invoices was turning into such a time-consuming part of my job. MoonClerk provides us with known revenue numbers that allow us to make better spending decisions.
MoonClerk has also eliminated steps in our sales cycle. Before, we would get an official "Yes", then we would generate and deliver a contract and wait for it to be signed. Then we could send an invoice and hope to get paid within 60 days. Now after a formal Yes, we send them a MoonClerk agreement with our contract terms in the Terms of Service section. They sign up, we get paid, and then we start the training.
Any advice for others who are in similar industries?
MoonClerk is the perfect partner for software sales. There are so many places for integration. We are continuing to automate our implementation and with the MoonClerk API, we will be able to make sure that we are dedicating resources to the right clients