Customers
How Good Earth Recycling Uses MoonClerk's Plug-And-Play Recurring Payment System
Dodd Caldwell
October 4, 2023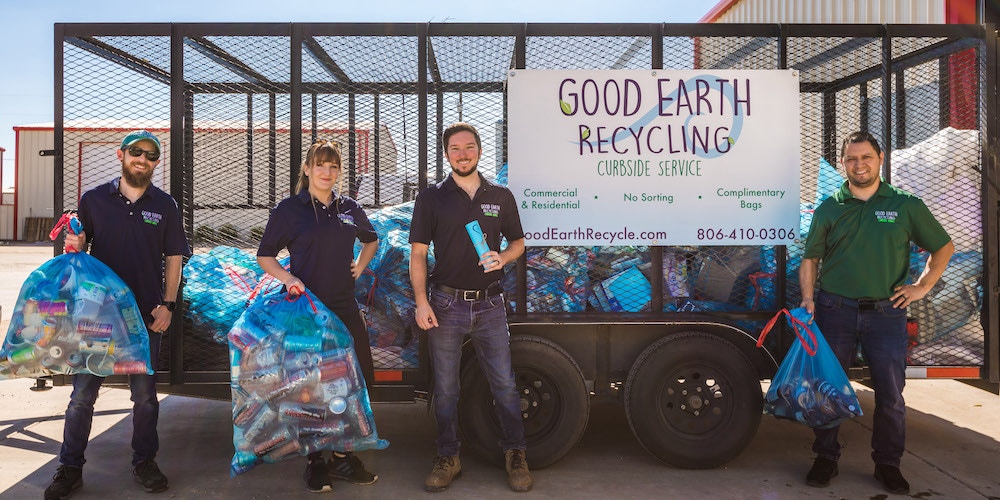 Nicholas Nowicki, owner of Good Earth Recycling, talks with us about how he made the decision to use MoonClerk from the start of his business and how MoonClerk's flexibility has helped him grow and retain customers.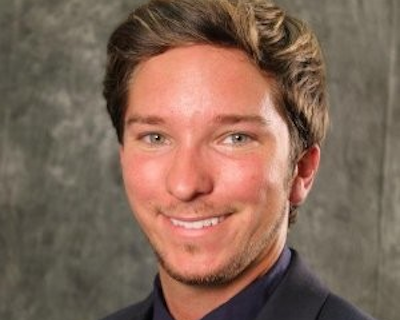 Can you tell us a little about Good Earth Recycling?
We provide a recycling curbside collection service for residential homes and small businesses in West Texas. Our goal is to provide convenient, no-sorting recycling solutions to households and small businesses in an affordable and simple way. We have been operating in West Texas for 7 years now.
What are your day-to-day responsibilities?
As the owner I wear many different hats to keep things running smoothly and efficiently. Depending on the day, I may be hiring, running routes, doing desk work, or networking.
How did you get started?
I grew up in Dallas where recycling was easy. When I moved to Lubbock to attend Texas Tech, I found that recycling was a challenge. I thought that if I could create a service that mimics the convenience and ease of recycling in Dallas, it would be a service a lot of people would be interested in, and we could make a really positive impact in West Texas. We started with a Jeep and a small trailer, working directly with Texas Tech to help process the recycling, and we grew and evolved from there! Now we recycle in several municipalities in West Texas, and we just expanded to Abilene, TX.
What have been some key factors in growing your business?
Some key factors in our growth have really boiled down to finding the right people and partners. Whether that is hiring passionate, detailed-orientated individuals, partnering with the best recycling processors, or finding good systems like Moon
clerk, it has made all the difference. Finding the key partnerships in our business that we can reliably use long-term without worry has really allowed us to focus on ideas and growth opportunities.
What do you use MoonClerk for?
We use MoonClerk for all of our residential payments. Most of our customers have a subscription-based service with us, but MoonClerk also makes it easy for our customers to schedule a one-time pickup or to buy individual products on our website, like recycling bins.
What was your experience when getting started with MoonClerk?
When we started the business, we started with MoonClerk. We knew we wanted a subscription-based service model and after some research, it was apparent that MoonClerk was ideal for that purpose. MoonClerk's fees have been reasonable, and the platform has been easy to use. We like that MoonClerk has been clean and simple. We don't want to write code or create our own templates. A simple plug-and-play system works best for us and allows us to focus on sales and growth.
When we started with MoonClerk it was easy to use and integrate the forms into our website. I like that we could edit the forms to fit our branding so it felt like an extension of our website.
What specific feature do you like most about MoonClerk?
I like that MoonClerk is easy to use. When we have a new client who needs a specific payment amount, we can just go in and create a form. It makes invoicing easy and we can pause customer accounts easily.
We like that with MoonClerk we can easily upcharge customers. It's so nice to be able to directly send customers a payment link, which acts as a digital invoice. MoonClerk retains the customer history so we can always go back in and find information, even if it has been months or years.
How has MoonClerk helped your business?
MoonClerk has helped us streamline our billing process and retain customers.
Would you recommend MoonClerk to others?
We would recommend MoonClerk to any small business that wants a turn-key billing system to implement.