Customers
How GruffyGoat Uses MoonClerk's Automated Billing To Save Hours Every Week In Administrative Time
Dodd Caldwell
July 21, 2020

Nathan Duvall, owner of web agency, GruffyGoat, tells us how he has saved countless hours in just the few months since he's automated his billing system with MoonClerk.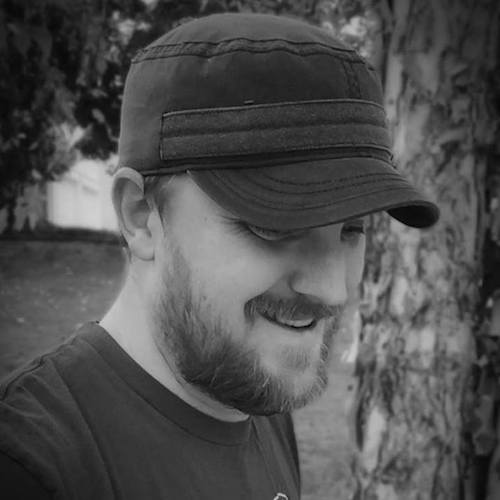 Can you tell us a little about GruffyGoat?
At GruffyGoat, our focus is building awesome & affordable websites for individuals, small businesses & non-profits while providing the absolute best service & support. In addition to our typical website related work, we also offer stand-a-lone hosting services, which is how I stumbled upon MoonClerk.
What are your day-to-day responsibilities?
I'm the owner & creator of GruffyGoat. I handle the bulk of the website, support & technical aspects of our client sites. I also partner with other designers & marketing experts to help provide our customers with a full range of services, such as SEO, copywriting, Social Media marketing, etc.
How did you get started?
I've worked as an Application Support / UI Designer for a small development company for the past 12 years. During this time I dabbled in WordPress and fell in love with the framework. Eventually, I started GruffyGoat out of the sincere desire to offer affordable website solutions, combining it with an amazing customer experience – both during the website building process and afterwards.
What have been some key factors in growing your business?
I believe the key to our success is delivering quality service & support and making that the heartbeat in everything we do – from designing or hosting a site and even to answering phone calls and emails.
Our process likely doesn't differ from other designers & even other agencies out there, but our focus on delivering an amazing customer experience with each client from the first point of contact has made all the difference in the world.
What do you use MoonClerk for?
We primarily use MoonClerk to help facilitate automated payments from our stand-a-lone hosting clients. We've also recently started using it for clients that purchase our Lifetime Support package. This is in essence a maintenance plan that bundles everything they need in a website (domain, hosting, updates & support) into an affordable monthly payment.
Before MoonClerk, did you use another payment system?
We've used many over the years– but primarily Freshbooks & WooCommerce Subscriptions.
The problem I have with the majority of these systems is their limitations with automated recurring payments via Stripe integration. I made the decision last year to only use Stripe for payment processing – it's easy to use and I get my money fast.
I've looked for those same qualities in my payment system and with the exception of a few, they've disappointed in that regard. All of them are bulky, cumbersome to use and at the end of the day just cause me more work and headaches.
And while some may view this as nitpicky, I've always hated having no control over the look and feel of my invoices. MoonClerk solved both problems for me.
How did these problems affect your business?
Automated recurring payments via Stripe is the single biggest factor that MoonClerk won me over with. As a freelancer, I don't have time to chase people down every month to pay their $15 invoice. As my business has grown, that problem has increased exponentially.
With MoonClerk, my clients setup their plan once and it's done – no more playing bill collector.
I love that I can just pop in and create an invoice on the fly – whether it's a one-off payment or a recurring monthly bill. I can do pretty much anything I want and even keep my branding intact when clients click the invoice link.
What made you decide to use MoonClerk?
I needed an affordable, simple and fully customizable system I could use to handle my growing hosting business. I really didn't want to pay for an upgraded account on Freshbooks, just to be able to add more clients. And even if I went that route and used their recurring billing feature, it's not automated – it's still dependent on the client manually paying each time.
Unfortunately, there are just some clients that aren't quick to pay, so again, I'd have to wear my bill collector hat and chase them down to get that payment.
MoonClerk has saved me countless hours in the few months I've been using it on just this point alone.
What was your experience when switching and getting started with MoonClerk?
It was a breeze and probably one of the simplest things I've ever done.
What do you like about MoonClerk?
In no particular order and just to name a few…
Automated recurring billing via Stripe
Ease-of-use from start to finish
Customer support
The ability to customize my invoice screens
I also love that they're based in Greenville, SC – as is GruffyGoat!
How has MoonClerk improved or helped your business?
When I first started using MoonClerk, it was just to handle the stand-a-lone hosting clients I'd inherited from another local company. If it hadn't been for MoonClerk, I have no idea how I would've been able to facilitate this as easy as I have.
MoonClerk has definitely helped me facilitate my business and has saved me an incalculable amount of time and resources.
Any advice for others who are in similar industries?
If you are struggling with getting clients to pay on a regular basis and in a timely manner, you've got to give MoonClerk a shot. They are hands-down, the most affordable and useful service I've ever used. Stop spending hours every week/month chasing down clients! Just setup your clients once and you're done – it really is as simple as that!