Customers
How Life Coach, Bridgette Simmonds, Used MoonClerk To Increase Her Clients' On-Time Payment Rate From 0% to 100%
Dodd Caldwell
July 21, 2020

Bridgette Simmonds talks with us about how she went from having 0% of the clients for her life and leadership coaching business pay her on-time to having 100% of them pay her on-time.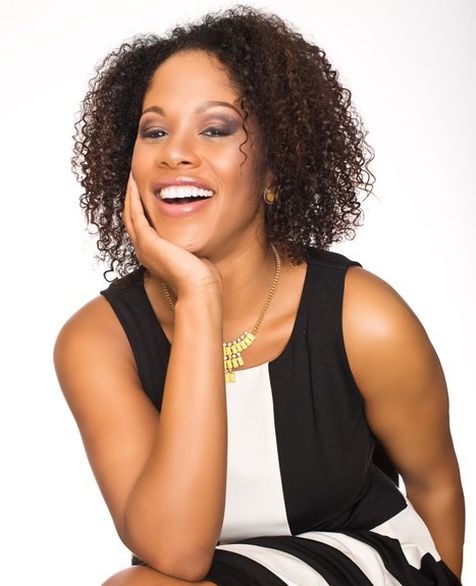 Can you tell us a little about what you do?
I am a life & leadership coach. I partner with both individuals and businesses to create the success they desire & more!
What are your day-to-day responsibilities?
Day-to-day I push people past their limitations about what they think is impossible.
How did you get started?
I realized one day that there is greatness and brilliance at my core and that I enjoyed reminding everyone I came in contact with that they do too! I then got my certification and went to work.
What have been some key factors in growing your business?
Consistent focus on my core values of authenticity, energy, fun, freedom and love for my clients and their dreams and goals have been the key factors in my business' growth.
What do you use MoonClerk for?
I use MoonClerk to collect payments for my coaching services
Before MoonClerk, did you use another payment system?
Before MoonClerk, I used PayPal. It wasn't intuitive nor easy to apply recurring payments. I even called them for help and it was still unclear. It was frustrating to have to invoice my clients monthly. I would rather stick to my business of cultivating greatness in people and NOT have to worry about the payment piece. It was messing up my mojo. And then the heavens opened and I found MoonClerk – *cue angels singing*…
What made you decide to use MoonClerk?
MoonClerk is very simple. It was easy to set up basic recurring payments as well as other more advanced features like collecting down payments. MoonClerk's fees are also reasonable and I get my money deposited into my bank account quickly. MoonClerk enhanced my mojo.
What was your experience when switching and getting started with MoonClerk?
My experience was very positive. I logged in, created an account, and I was off to the races! I haven't looked back or regretted my decision at all.
What do you like about MoonClerk?
I love how easy it is. I love how I can set up recurring payments. I love that I can create customized invoices for my clients. I love how I can easily share links to payment forms with my clients. I love that there is "Moon" in the name. And I love how quickly I get my money.
How has MoonClerk improved or helped your business?
MoonClerk has increased my efficiency as a business owner as well as increased my return rate on receiving payments. I love that I no longer have to set a reminder to invoice my clients.
Prior to MoonClerk, I spent a lot of time "chasing" people for money. 0% of my clients would remember to pay their monthly installments. With the MoonClerk recurring option, I now receive 100% of my payments each month on-time. That's spectacular!
Any advice for others in the life coach business?
Use MoonClerk! It increases your efficiency and is easy-to-use. I highly recommend it so that you can focus on what's most important to you – creating clients and increasing the awesomeness!