Customers
How Matt Buckland Saved Thousands In Wages By Using MoonClerk To Automate Payments
Dodd Caldwell
September 10, 2020

Matt Buckland talks with us about how using MoonClerk has saved him thousands in wages by eliminating the need for an additional administrative position at his online fitness coaching business.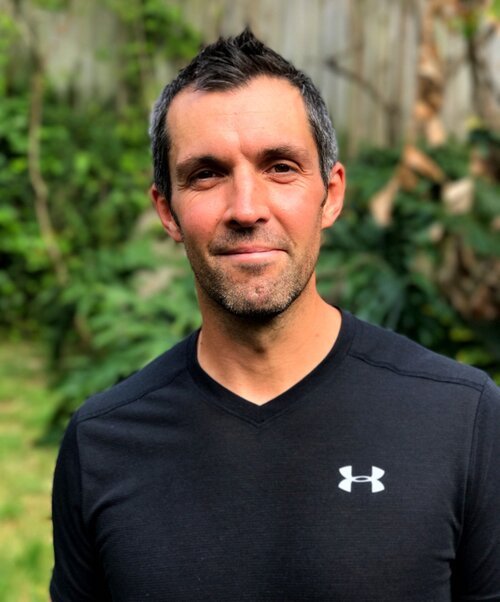 Can you tell us a little about what you do?
We are an online fitness coaching business. Our specialty is our 16-week body transformation program. This program focuses around weight loss by providing weekly meal plans and exercise solutions as well as motivation, mindset, and accountability to ensure that the journey is seamless and stress free. We take all of the guess work out of the equation and use a proven science-based formula to achieve results each and every time. That makes everything enjoyable and restriction- free, allowing clients to eat and train however they want without sabotaging their results
What are your day-to-day responsibilities?
I am a fully qualified Personal Trainer and Fitness Coach; however, it doesn't end there. With such a huge emphasis on our one-on-one contact, it's not as simple as setting up meals plans and training programs. Each client gets 24/7 access to me, 7 days a week. So, we are constantly monitoring results and progress, ensuring goals and targets are being met, adjusting plans and programs to make sure we avoid plateaus, updating results and images to help with motivation, working on mindset and creating ways to each individual accountable to each and every measure we put in place for them. The goal posts are always moving so I have to make sure I'm one step ahead
How did you get started?
I've been in the fitness industry for over a decade. Prior to moving the business online I ran an outdoor training bootcamp in Sydney. That was hugely successful but after moving to a different city, my wife suggested taking the business online and we haven't looked back! The online payment system that MoonClerk offers certainly made it a seamless transition with getting our clients' payments all set up
What have been some key factors in growing your business?
One of the key factors in our growth has been providing a clear and proven solution to help our clients with their weight loss goals. Going online has also opened up opportunities in itself during this time as gyms and bootcamps are closed or limited during the COVID-19 crisis. So, being able to cater to a worldwide audience has given us endless possibilities and allowed us to scale the business on a much bigger level than the previous business which was all face-to-face. You can only be in one place at a time.
What do you use MoonClerk for?
We use MoonClerk for all client payments - whether they be in-full or on payment plans. The simple setup and easy-to-navigate dashboard allows us to jump in and set up/adjust plans in a matter of seconds. MoonClerk really speeds things up and allows us to focus on looking after the clients, knowing that everything payments-related is being taken care of.
What was your experience when getting started with MoonClerk?
We looked into other payment systems and we chose MoonClerk due to it having better functionality for payment plans. I found MoonClerk's system to be so simple to understand. It has been invaluable to be able to track client payment plans at a glance, as well as being able to edit or extend them as we need. I would highly recommend it to anyone who needs an online payment solution.
What specific feature do you like most about MoonClerk?
The most beneficial feature for us has been the ability to extend payment plans at the same or different price without cancelling the plan. We also can create any number of forms with options for clients who all have different budgets. This flexibility allows us to look after our clients and give them everything they want, which is only better for us as a business.
How has MoonClerk helped your business?
MoonClerk's features enable us to charge our clients, adjust their payment plans, and follow up with them at the click of a button without the need for an extra administive or accounting staff member. That has clearly saved us thousands of dollars in wages
Would you recommend MoonClerk to others?
Absolutely! The built-in functionality gives us an easy way to control payments and payment plans. MoonClerk makes it so easy to manage our business.