Customers
How Mhoodle Grew Its Business 152% In One Year With Help From MoonClerk
Dodd Caldwell
July 21, 2020

Miracle Allums talks with us about how MoonClerk helped grow her virtual support service business, Mhoodle, 150% over the course of a year.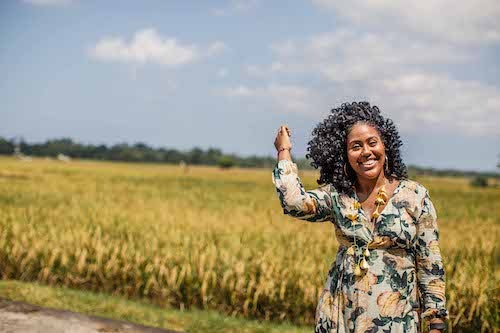 Can you tell us a little about Mhoodle?
Mhoodle is a concierge virtual support service created for and by Mental Health & Wellness Professionals. We take care of those big and little tasks so that those professionals can dedicate and invest more time into their clients, their community, and themselves. We help them get their time back so they can continue doing the work they love and are purposed to do.
What are your day-to-day responsibilities?
My day-to-day responsibilities include:
Phone management
In-taking new clients
Scheduling clients
Appointment reminders
Insurance verification
Insurance credentialing
Email management
General practice management and business development
How did your business get started?
I am a licensed psychotherapist, doula, and Reiki practitioner. I know, it sounds like I do and have done it all, doesn't it? Well, you're right! I have. And guess what? I got pretty burned out while doing so.

One day, while working in private practice and also supporting my doula clients I found it was quite a struggle to keep up with tasks such as answering calls, scheduling, and intaking new clients. I thought, "there HAS to be a better way". And, there was! That's where Mhoodle comes in.

Mhoodle is a concierge virtual support service designed for and by Mental Health and Wellness Professionals. We support them with general administrative tasks that are specific to what Mental Health and Wellness Professionals need. We have been in the field, we have done what they're doing, we speak the same language, and have the same goal in mind – providing excellent support and services to the community.
What have been some key factors in your growing your business?
Some of the main ways we've been able to grow our business have been automating our systems and processes, identifying our ideal client, and then providing above and beyond support to them. We've also hired support to accommodate growth when it was appropriate.
What do you use MoonClerk for?
Our company is a monthly subscription service and we use MoonClekr for all client payments. MoonClerk allows our clients to sign-up for services with ease and schedule monthly recurring payments. MoonClerk also permits us to upgrade or downgrade our clients' packages with ease.
MoonClerk is the only payment system we have used. It works beautifully for us! It integrates with our payment processor, Stripe, which makes receiving payments a breeze.
What made you finally decide to use MoonClerk?
I was looking for an easy-to-use recurring payment system for both clients and for our team. MoonClerk is effective and cost-efficient. It gives clients an incredibly easy sign-up process and allows us to brand our forms for consistency.
What was your experience when getting started with MoonClerk?
Setting up MoonClerk was super simple! I contacted MoonClerk support with a few questions specific to our company needs. From there, we were able to sign-up, create and customize our forms, and launch our company with ease.
What specific feature do you like most about MoonClerk?
From a client's perspective, it is incredibly helpful that we have the option to automatically send them a reminder 3 days before a payment will be debited from their account. Our clients are busy business owners, so this gentle reminder is useful for them so they know a payment is approaching.

On our end, we love that we can customize forms, create coupon codes, and charge clients for extra package add-ons with ease.
How has MoonClerk improved or helped your business?
We launched in July 2018 and from December 2018 to January 2019, our business had expanded by 152%.

Through MoonClerk's activity metrics, we are able to measure our monthly goals and make projections and plans for future quarters.

MoonClerk allows us to focus more on providing excellent support to our clients because our payment system is streamlined, automated, and efficient. Because that part of our business is automated, we focus our energy on other areas that will help us continue to grow.
Would you recommend MoonClerk to others?
Absolutely! It is simple, easy-to-use for both clients and business owners, and provides a stellar customer/user experience.