Customers
How MoonClerk Helps Springboard Innovation Focus On Growing Its Member Base
Dodd Caldwell
July 21, 2020

Simon Love, Regional Manager of Community Capital Programs at Springboard Innovation, talks with us about how he uses MoonClerk for managing memberships and event space rentals.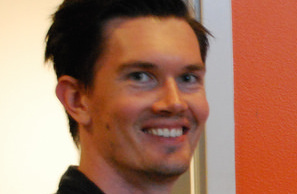 Can you tell us a little about Springboard Innovation?
Springboard Innovation was formed in 2004 to nurture community-led community change. We help provide learning, resources, and support for those who wish to make a difference using enterprise to address community challenges worldwide. We help these social entrepreneurs from launch to scale. A key program is called Hatch: A Community Innovation Lab, a unique co-working space in Portland. It is a "safe house" for experimentation, testing ideas, and collaborating. Within Hatch we run programs for local and social entrepreneurs to grow their ideas, as well as providing access to capital through our other initiative, ChangeXchange. ChangeXchange includes the crowdfunding site ChangeFunder, as well as information and resources for local investing.
What are your responsibilities at Springboard Innovation?
My responsibilities include membership, website and project management, plus program coordination and helping with the day-to-day running of Hatch.
How did you get started with Springboard Innovation?
I had heard of Springboard Innovation, and had a background in sustainability, so just walked in one day and offered to help!
What have been some key factors in growing your business?
Key factors have been reaching the right people, and conveying what exactly it is that we do. Social enterprise is a new field, and is often misunderstood. We believe that for-profit businesses with purpose are a big part of creating the future we need.
What do you use MoonClerk for?
We use MoonClerk for managing membership and event space rental payments.
What made you decide to use MoonClerk?
A friend recommended MoonClerk for its simplicity.
What was your experience when switching and getting started with MoonClerk?
Getting started was easy – after customizing our forms, we were able to duplicate and modify them for each membership level, and customize the recurring payment options, as well as offer discounts as coupons.
What do you like about MoonClerk?
It's intuitive and very fast to create recurring plans, and notifies us of any problems immediately.
How has MoonClerk improved or helped your business?
It's made the creation and management of recurring payments something we no longer need to spend huge amounts of time on.
Any advice for others who are in similar industries?
As an intuitive system for recurring payments, MoonClerk has for us been problem-free, and has allowed us to focus on growing our member base.