Customers
How MoonClerk's Flexibility Has Helped "I Need A VA's" Early Growth
Dodd Caldwell
December 6, 2022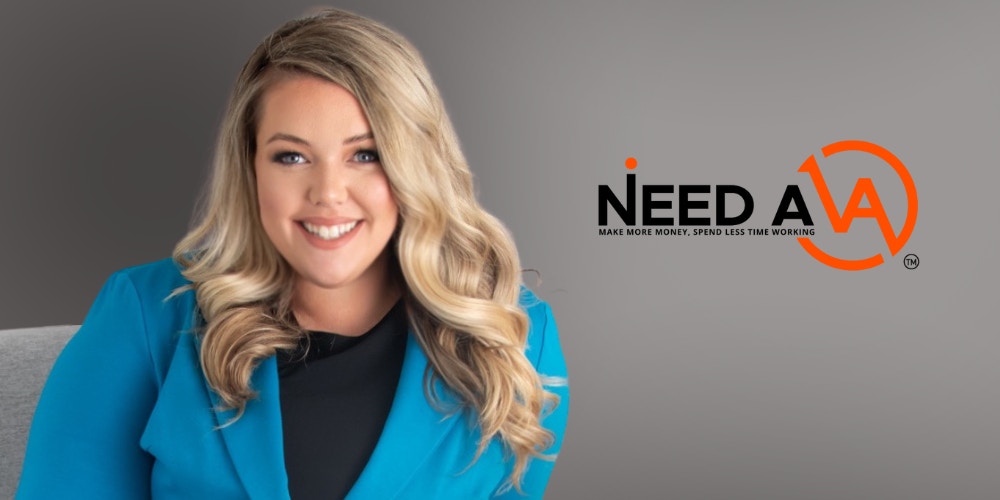 Brittany Bettini, CEO of I Need A VA, talks with us about how MoonClerk's flexibility works better for her new staffing business than other payment systems she has tried.
Can you tell us a little about what I Need A VA does?
At I Need A VA, we help small businesses, entrepreneurs, and start-up organizations find quality, trained, and well-equipped virtual assistants to assist them in growing their businesses. We manage the back-end HR, training, and compliance of their virtual assistants so they can focus on working on their business instead of in their business. We help them make more money while working less hours,
What are your day-to-day responsibilities?
We have a heavy workload of monitoring our clients' staff, handling their payroll, training, and timekeeping. Our internal team works to make sure our clients are having the best experience ever while becoming an employer.
How did you get started?
I have started and scaled numerous successful companies and when I learned that virtual assistants could help me grow faster and save money on payroll expenses, I knew I had to tell the world. I started I Need A VA, because at the end of every consultation with other entrepreneurs that is what I heard…. "I need a VA too!"
As a serial entrepreneur myself I know when there is a need, someone must fill it. Why not me and my amazing team?
We only started 6 months ago, and already our business is serving many small businesses and we have seen so much success.
What have been some key factors in growing your business?
Our growth is directly tied to the service we offer. We practice what we preach. We utilize VAs to run our company, and we offer exceptional customer experiences to our clients. We love our job, and it shows in everything we do.
What do you use MoonClerk for?
We use MoonClerk to collect our clients' weekly fees for our services.
What problems did you have with your previous payment system?
Other payment companies don't always make it easy to adjust clients' plans. We have used other platforms in our other businesses, but MoonClerk was the best fit for what we needed to accomplish for our clients. It offers a subscription payment that allows us lots of flexibility.
Without the ability to change a client's weekly payment, we can't adjust for when a Virtual Assistant has time off or when a client needs to add a service at the last minute.
What made you finally decide to use MoonClerk?
My mentor recommended MoonClerk to us. It was a no-brainer after we did some digging to see what it could do.
What was your experience when getting started with MoonClerk?
The setup and integration were stellar. MoonClerk made it easy to start accepting payments immediately and allowed us to track our income well.
What specific feature do you like most about MoonClerk?
We love the subscription plans, and that you can have an initial fee that is different from the installment amount. We also enjoy the successful payment notifications, and payment failure notifications. Those allow us to keep on top of our billing. Additionally, we love that MoonClerk integrates seamlessly with any CRM that integrates with Stripe.
How has MoonClerk improved or helped your business?
We wouldn't have a business if we couldn't accept payments. Our clients love our system and how they can manage their payment methods on their own terms. MoonClerk is the real deal.
Would you recommend MoonClerk to others? If so, why?
I would recommend MoonClerk to anyone who has a subscription-based business. It really is top tier when compared to other companies.