Customers
How Nutrition for Optimal Performance Grew 6X In Just 2 Years With MoonClerk
Dodd Caldwell
February 15, 2023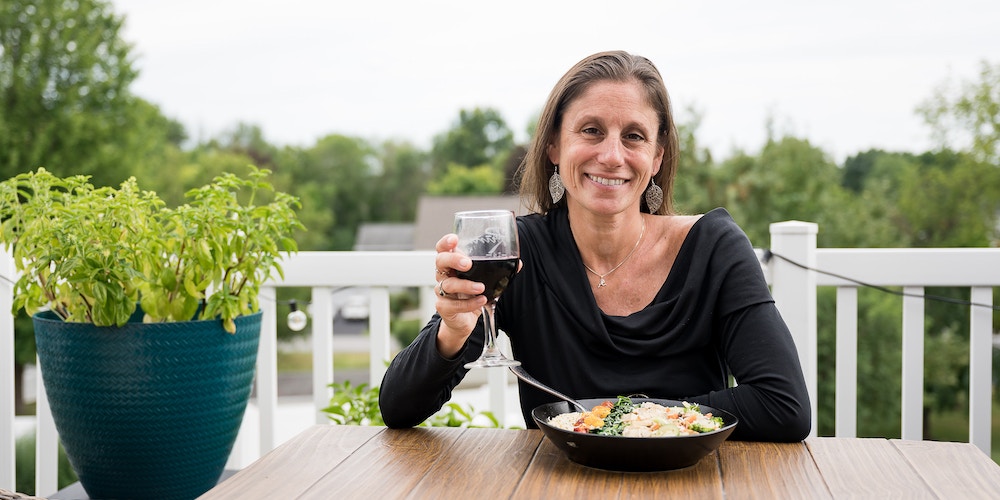 Theresa DeLorenzo, founder of Nutrition for Optimal Performance, talks with us about how MoonClerk helped her grow her business from earning $12,000 to earning $80,000 in just two years.
Can you tell us a little about your business does?
Nutrition for Optimal Performance provides 1:1 nutrition counseling for individuals looking to optimize their performance in their sport. We also work with individuals with body image issues to restore their love for their body. We use yoga therapy as adjunctive therapy to nutrition counseling to enable our clients to tune into their body's needs, enabling them to fuel their body with what it's asking for. We provide group programs and retreats as well.
What are your day-to-day responsibilities?
I work with several individuals on a daily basis via zoom. I work with individuals in the high performance program once every other week and the Journey into Positive Body Image Program twice a week.
How did you get started?
When I became a runner, many of my running friends started asking me for advice on how to fuel properly for marathons and half marathons so it launched from there. As a former gymnast, I struggled with body image issues myself so I wanted to add a program for others who share that struggle as well.
What have been some key factors in growing your business?
I worked with a business coach for a year who helped me fine tune my offerings and fees significantly. That tuning helped me grow my business exponentially.
What do you use MoonClerk for?
Absolutely all of my payments go through MoonClerk and I would be lost without it. MoonClerk allows me to charge recurring payments without having to repeatedly ask my clients for payment.
What problems did you have with your previous payment system?
I used to use Paypal or accept checks. MoonClerk is so much easier, more professional, and allows for greater income with the numerous recurring payment options. I used to feel awkward asking clients to pay and to come back every month. Now it is seamless and has increased my income substantially.
What made you finally decide to use MoonClerk?
I spoke with a running coach who was referring clients to me and who uses MoonClerk in his business. He said it helped him with recurring payments and suggested I check it out.
What was your experience when getting started with MoonClerk?
I am not a very tech savvy person but MoonClerk is extremely easy to use. I had no issues setting it up or putting links on my website.
What feature do you like most about MoonClerk?
I love the numerous recurring payment options! I also love how I can see how much I have made each week, each month, and each year. MoonClerk makes it easier to do taxes, and set monthly goals. I also like the ability to reimburse people when necessary as well as see how many payments and recurring plans have begun.
How has MoonClerk improved or helped your business?
In my first year of business, I earned $12,000. With the help of my business coach and MoonClerk's recurring payment options, I raised that to $40,000 my second year, and this year I made almost $80,000.
Would you recommend MoonClerk to others?
I always recommend MoonClerk to small business owners. It is so easy to use and to track your data.