Customers
How Patrick Ryan Grew His Coaching Business 5X With MoonClerk
Dodd Caldwell
January 29, 2021

Patrick Ryan II, owner and operator of Aware Online Coaching, talks with us about how MoonClerk's ease-of-use has helped him grow his business 5X over the past year.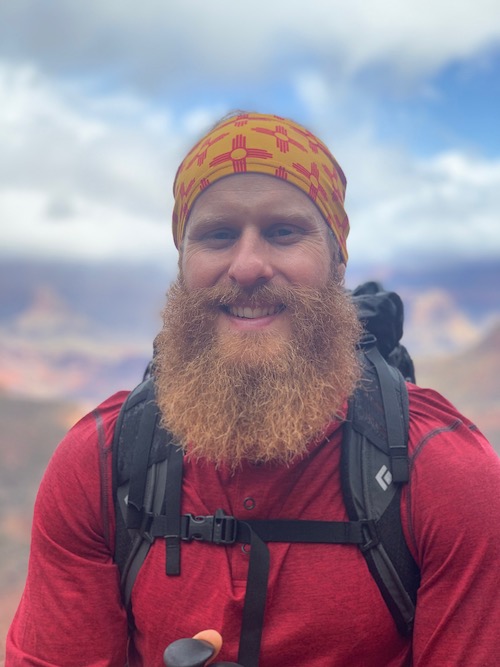 Can you tell us a little about what you does?
Absolutely. We specialize in turning average Dads into their kid's real-life superhero. We offer online personal training for Dads that is fast, flexible, and effective.

What are your day-to-day responsibilities?
Ah, where to begin?! First and foremost, it's my job to distribute all nutrition and exercise programming to each and every one of our clients across the country, as well as provide continuous support throughout their journey. That's then followed by various administrative tasks in managing finances and the various systems we use to keep our clients happy.
How did you get started?
About 5 years ago I was working at a big box gym where I was training in-person clients and I was left feeling unfulfilled with the lack of support my clients were getting outside of their sessions. I decided to take it upon myself to begin offering online training as an added service to my existing clients. The rest continued to blossom and grow from there.
What have been some of the key factors in growing your business?
Some key factors would definitely be investing in help from the fine folks over at The Personal Trainer Development Center and The Online Trainer Academy. It's their help and guidance that led to the sustained growth of Aware Online Coaching.
What do you use MoonClerk for?
I use MoonClerk for to accept and manage all of my payments.
What problems did you have with your previous payment system?
It just wasn't user friendly. It was a headache trying to figure out how to make adjustments to existing payment plans, as well as creating new ones, not to mention their customer support was spotty.
How did those problems affect your business?
There was lots of wasted time and added frustration that was taking time and energy away from actually coaching my clients.
What made you finally decide to use MoonClerk?
A mentor of mine within the Online Trainer Academy Level 2 certification program recommended MoonClerk to me.
What was your experience when getting started with MoonClerk?
In all honesty, it was seamless. I was quite surprised by how versatile (and easy) it was to create various payment plans, due dates, etc. It's almost laughably easy to use MoonClerk, which is a big breath of fresh air compared to what I've experienced with previous payment systems.
What specific feature do you like most about MoonClerk?
I'd say I really like having the ability to pause payments. I also like the ease with which I'm able to set different due dates for future payments. That way, if I have a client who needs an adjustment made to their recurring payment plan, I can quickly jump in and handle it for them.
What are 2-3 benefits of MoonClerk?
Ease of creating customized recurring payment plans
Ease of modifying existing recurring payments plans for my customers.
Quick and helpful responses from MoonClerk's customer support
How has MoonClerk improved or helped your business?
MoonClerk has allowed me to focus more attention on the areas of my business that matter most in helping my clients. MoonClerk, along with a few other things, has helped our revenue grow 5X over the past year.
Would you recommend MoonClerk to others?
Absolutely. Just the ease of use and reliable customer support make MoonClerk a no-brainer for anyone looking to accept recurring payments.
Is there anything else you'd like to add?
If only I would have known about MoonClerk when I first started my business 5 years ago, my life would had been much easier from the get-go!