Customers
How Sue Rasmussen Integrates MoonClerk + Squarespace + ConvertKit To Improve Her Business
Dodd Caldwell
July 21, 2020

Life and business coach, Sue Rasmussen, talks with us about how she using Squarespace to power her website, Converkit to power her email automation, and MoonClerk to process her payments, helps her save hours of time, improve her client experience, and streamline her business.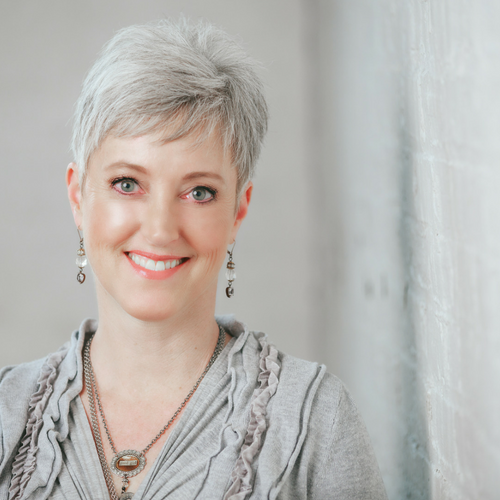 Can you tell us a little about what you do?
My name is Sue Rasmussen, and I coach entrepreneurs to increase their productivity, passion, and profit by doing less and accomplishing more. I'm a master coach, EFT practitioner, and international best-selling author.
What are your day-to-day responsibilities?
Most of my time is spent coaching and leading my entrepreneur groups. I made a decision years ago that I wanted my business to be simple, streamlined, and utilize technology as much as possible to handle many of the logistical aspects of running a coaching business. I love technology, and part of the fun in being an entrepreneur, for me, is finding and implementing the right suite of tools to do the things I need done.
How did you get started?
I've always been interested in improving processes and being an entrepreneur and decided to get trained as a business and life coach to work with other entrepreneurs. I started coaching in 1998, and over the years my work has evolved into what I do now.
What have been some key factors in growing your business?
I've spent years learning how to grow a coaching business and applying what I've learned. One of the key factors for me has been getting very clear about what I help entrepreneurs do so that I can make sure I'm the right fit for my clients and vice versa. I recently wrote a couple of books that have helped me reach a larger audience with my message. On the operations side, using automation tools like MoonClerk have been key in saving an enormous amount of time, in addition to making the purchase and onboarding process seamless.
What do you use MoonClerk for?
I use MoonClerk for 100% of my payment processing functions, including recurring payments for my longer term programs. I love how simple MoonClerk is… I was able to start using it immediately with almost no learning curve, and that makes it very appealing to me. I love that it integrates with ConvertKit, so I can set up my autoresponder series so easily. It definitely improves the client experience; they get program information right away once they're registered for the group, and I know they're taken care of.
Before MoonClerk, did you use another payment system?
Many payment processing systems work just fine, but setting them up and using them is not always easy. I remember many frustrating experiences trying to get something seemingly simple set up!
But honestly, MoonClerk is so incredibly easy to use and makes the process of handling payments even fun. Once I started using MoonClerk, I seriously can't imagine using anything else.
How did these problems affect your business?
Anything that takes extra time and energy, anything that increases frustration, is not something I'm interested in for my business. I teach my clients to clear out everything that drains their energy or that isn't working well in their business, and I do the same thing in my own.
What made you decide to use MoonClerk?
It was like a cascading waterfall. I first switched my website platform to Squarespace, which I love. Then I changed to Stripe for accepting debit and credit card payments because it was one of the payment processors supported by Squarespace. However, even though I'm fairly "techie" I didn't want to deal with designing the checkout process to go along with Stripe, figure out how to send out automated messages after purchase, and so on. But I did need a simple, elegant way that my clients could sign up using one-time or recurring payments. After doing a little research, I discovered MoonClerk and it was exactly what I was looking for. Plus, it also integrated with my email automation tool, ConvertKit, so I could easily set up the client registration experience from start to finish.
What was your experience when switching and getting started with MoonClerk?
I was expecting a complicated learning curve, so I was pleasantly surprised to find out how incredibly easy using MoonClerk is. I know how challenging it is to create something that is simple, yet works so well, so kudos to the folks at MoonClerk!
What do you like about MoonClerk?
I love how simple and elegant it is, how easy it is for me to quickly set up check-out options for recurring payments, and how it handles everything so cleanly.
How has MoonClerk improved or helped your business?
MoonClerk has saved me hours and hours of learning curve time and energy. It has been quick to set up, super easy to use, and has the functionality that I need it to do. I love it!
Any advice for others who are in similar industries?
I highly recommend MoonClerk… it will make your payment processing so easy!
SaveSave
SaveSave